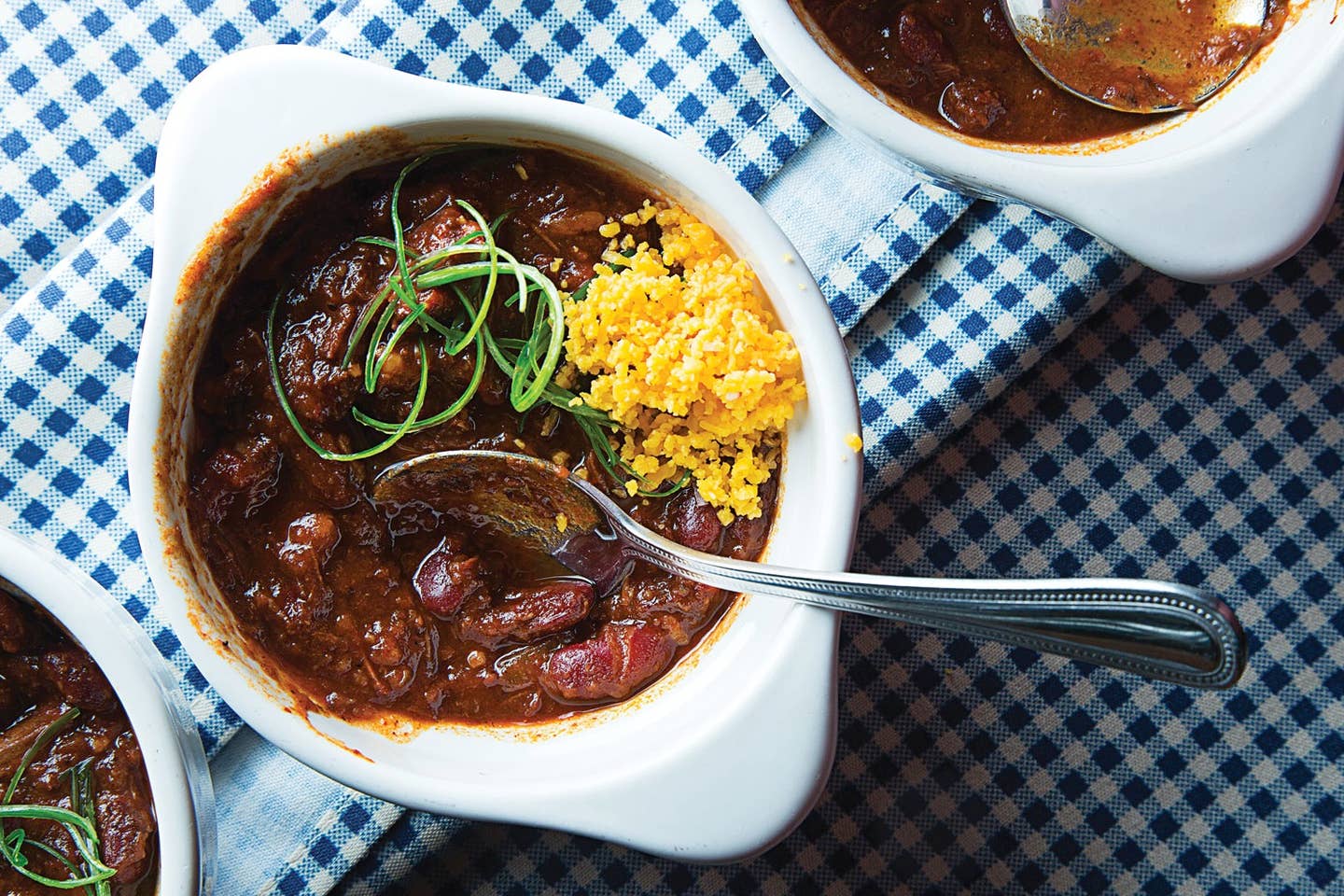 Travel
The Guide: Kansas
Our picks for where to eat, what to do, and where to stay
From world-class BBQ to historic hotels to prairie picnics, there's no shortage of great things to experience in Kansas. Here are our favorites:
Ad Astra Food & Drink
318 Cottonwood Street, Strong City (620/273-8440). Named after the state's motto, "Ad Astra per Aspera," or "to the stars through difficulties," this place delivers straightforward steaks, burgers and fresh bread. You're in cattle country here: pull up a chair next to a real-life cowboy and have a beer.
Brookville Hotel
105 East Lafayette, Abilene (785/263-2244). Dress up in your Sunday best for family-style fried chicken, creamed corn, and famous coleslaw.
C.W. Porubsky's Deli and Tavern
508 Northeast Sardou Avenue, Topeka (785/234-5788). Railroaders and politicians rub elbows at this local favorite. From September to April, order the secret-recipe chili with a plate of sinus-searing Porubsky pickles. The habanero pimento cheese sandwich is a hidden gem.
Effie's Place
122 Union Street, Rush Center (785/372-4233). The best, freshest, and simplest hamburgers in the heartland are in Rush Center, population 170. Effie pan-fries the burgers herself in the back.
Free State Brewing Company
636 Massachusetts Street, Lawrence (785/843-4555). The first legal brewery in the state after prohibitionist Carrie Nation swung her ax. Drink an amber Ad Astra Ale or try their version of a michelada, made with sour mix, tequila, and wheat beer. Or, build a beer float at your table with housemade vanilla ice cream and oatmeal stout.
Little Freshie
811 West 17th Street, Kansas City (816/287-1444). Ask for a sweet blackberry-lavender snow cone or a spicy ginger press at this neighborhood soda fountain and pour-over coffee bar.
Oklahoma Joe's Barbecue
3002 West 47th Avenue, Kansas City (913/722-3366). This gas station serves world-class BBQ. The brisket, burnt ends and perfect smoked ribs with just the right amount of sauce hit the spot every time.
Nu-Way
1416 West Douglas Avenue, Wichita (316/267-1131). The crumbly beef burger known elsewhere as a "Maid Rite" is simply a Nu-Way in Wichita. The burger is the star, but don't miss the homemade root beer and thick-cut onion rings.
Rye
10551 Mission Road, Leawood (913/642-5800). Colby and Megan Garrelts serve hearty fare in comfortable surroundings: jewel-box deviled eggs, ethereal potato dumplings, and the finest fried chicken for miles around.
Heartland Farm
1049 CR 390, Pawnee Rock (620/923-4585). Sleep in a tent under the panoramic night sky just outside of Great Bend, and share home-cooked dinners with the Dominican Sisters who grow their own food.
Lawrence Farmers' Market
Between New Hampshire and Rhode Island Streets on Ninth Street, Lawrence (785/331-4445). Pick up provisions for a prairie picnic, including local goat cheese, heirloom vegetables, fresh bread, and bottles of wine from nearby vineyards.
Midland Railroad Hotel
414 26th Street, Wilson (785/658-2284). $65 for a double. This historic hotel sits trackside in the Czech town of Wilson. The rooms are comfortable; the rates are impossibly low. Eat biscuits and gravy the next morning at nearby Made From Scratch (527 27th Street; 785/658-3300).
The Eldridge Hotel
701 Massachusetts Street, Lawrence (800/527-0909). $135 for a double. Kansas takes seriously its reputation as the "free state" that held out against slavery before the Civil War. One of the landmarks of this battle that remains is the Eldridge in Lawrence. Burned in 1856 by the pro-slavery Quantrill's Raiders, it has been rebuilt and lovingly restored through the years into the boutique hotel that it is today. The bar on the first floor is known for its local beer and martini list.