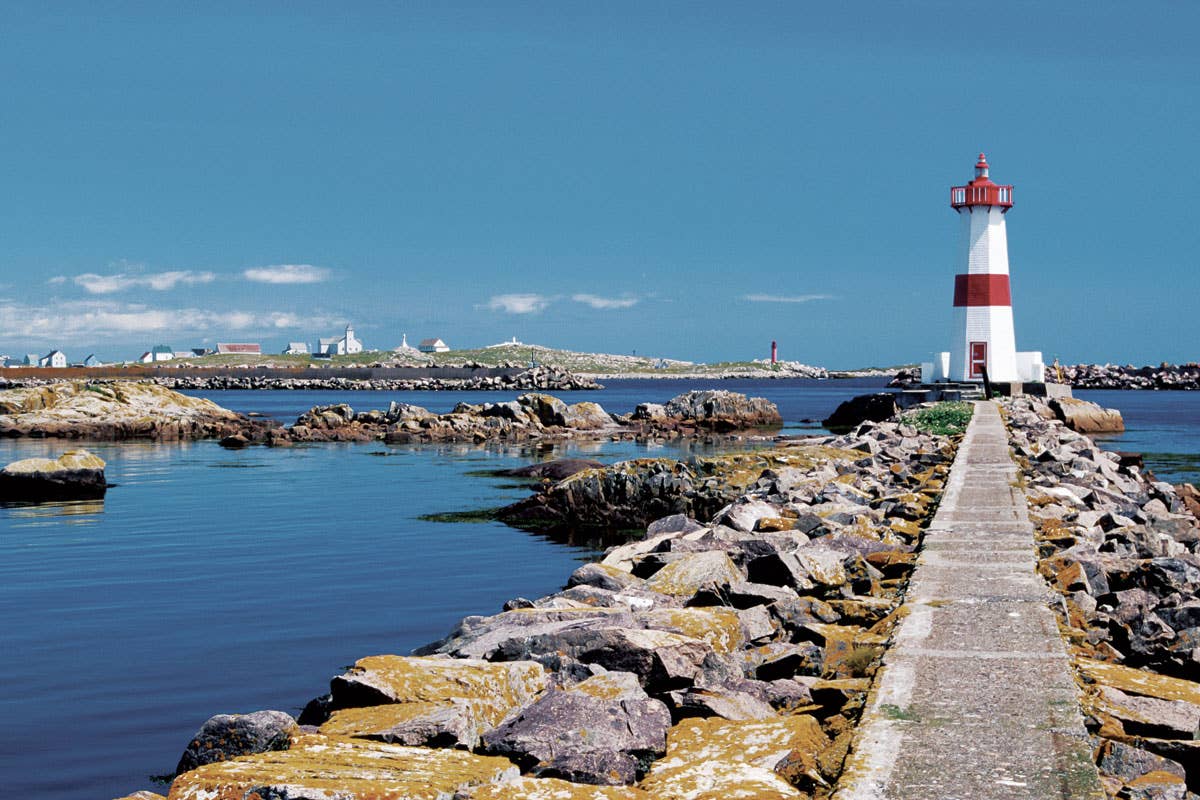 Travel
Travel Guide: Saint-Pierre and Miquelon
The islands of Saint-Pierre and Miquelon are located in the North Atlantic 12 miles from the southeastern tip of Newfoundland. Air Saint-Pierre flies there from St. John's in Newfoundland, as well as from Halifax and, in summer, Montreal. You can also take the passenger-only ferry, which runs daily from Fortune, Newfoundland, from mid-April through September.
Dinner for two with drinks and tip
Inexpensive Under $50
Moderate $50–$100
Expensive Over $100
Ongi Etorri
2 rue Amiral Muselier, Saint-Pierre (508/415-750). Moderate.
This French Basque restaurant in Saint-Pierre offers dishes like cod and chorizo with great wines from the Basque region of Irouléguy for pairing.
Entre Nous
36 rue Baron de l'Esperance, Saint-Pierre (508/416-124). Moderate. Classic yet casual, this Saint-Pierre French restaurant serves a noteworthy flamme-kueche, the Alsatian onion and lardon tart.
Café Cyber Poly Gone Home
Place du Général de Gaulle, Saint-Pierre (508/412-323). Inexpensive.
At this quaint diner near Saint-Pierre's main port, knowledgeable Lyonnais chef Philippe Pupier serves extraordinary French snacks like traboulette, country bread topped with lentils, sausage, Gruyère, and béchamel, as well as local foods like tiaude, a cod stew.
L'Atelier Gourmand
12 rue du 11 Novembre, Saint-Pierre (508/415-300). Expensive.
This oceanside restaurant features alfresco dining on elegant dishes like scallop and bacon brochettes and plate-biere sorbet made with local cloudberries, a wild berry.
Nuits Saint-Pierre
10 rue du Général Leclerc, Saint-Pierre (508/412-027)
This boutique hotel offers the chicest accommodations on the islands. At Les Délices de Joséphine, its tea salon, some of the best espresso on the island pairs with tartelette au citron and other authentic French pastries.
Auberge Quatre Temps
Impasse des Quatre-temps, Saint-Pierre (508/414-301)
Laid-back, no-frills digs are overseen by award-winning chef Pascal Vigneau, who shares recipes with guests and offers an authentic taste of the islands each morning, with homemade cloudberry jam on toast.
B&B Chez Paulette
8 rue Victor Briand, Miquelon (508/416-215)
Most visitors to Miquelon stay in the home of proprietress Paulette Boissel, where they can enjoy hearty breakfasts and, if requested in advance, creamy mushroom and mussel tart.
Comptoir d'Importation des Alcools 7 rue Albert Briand, Saint-Pierre (508/414-797)
Beneath the Hôtel Robert, this cellar wine shop sells classic French village wines, as well as rare vintage Bordeaux.
Miquelon Seafood Festival
Every August, Miquelon's home cooks organize an enormous buffet of seafood specialties and desserts. It's the year's best occasion for sampling the islands' cuisine.
Liqueurs des Iles
Daniel Marie makes artisanal berry liqueurs the way his ancestors did. Try the blueberry, which is great paired with local scallops, or the plate-bière (the local term for cloudberries). Available at multiple locations throughout the islands.
L'Arche Museum
11 rue du Novembre, Saint-Pierre
This small yet well-curated museum covers the islands' history, including darker chapters like Prohibition, and features the only guillotine ever used in North America. The blade dropped just once, in 1889, on a murderer; a feature film called The Widow of Saint-Pierre, starring Juliette Binoche, was based on the event. The museum also houses archives and runs guided walking tours of the islands' architecture. Open June 1–September 30, 10 A.M.–12 P.M. and 1:30 P.M.–5 P.M. Closed Mondays.
Basque Festival
Place Richard Briand, Saint-Pierre At this annual festival, traditional Basque cuisine is featured along with plenty of entertainment, including folk dancing and competitive games of pelota, the Basque version of handball. The festival, which runs August 11–17, culminates with an evening ball.