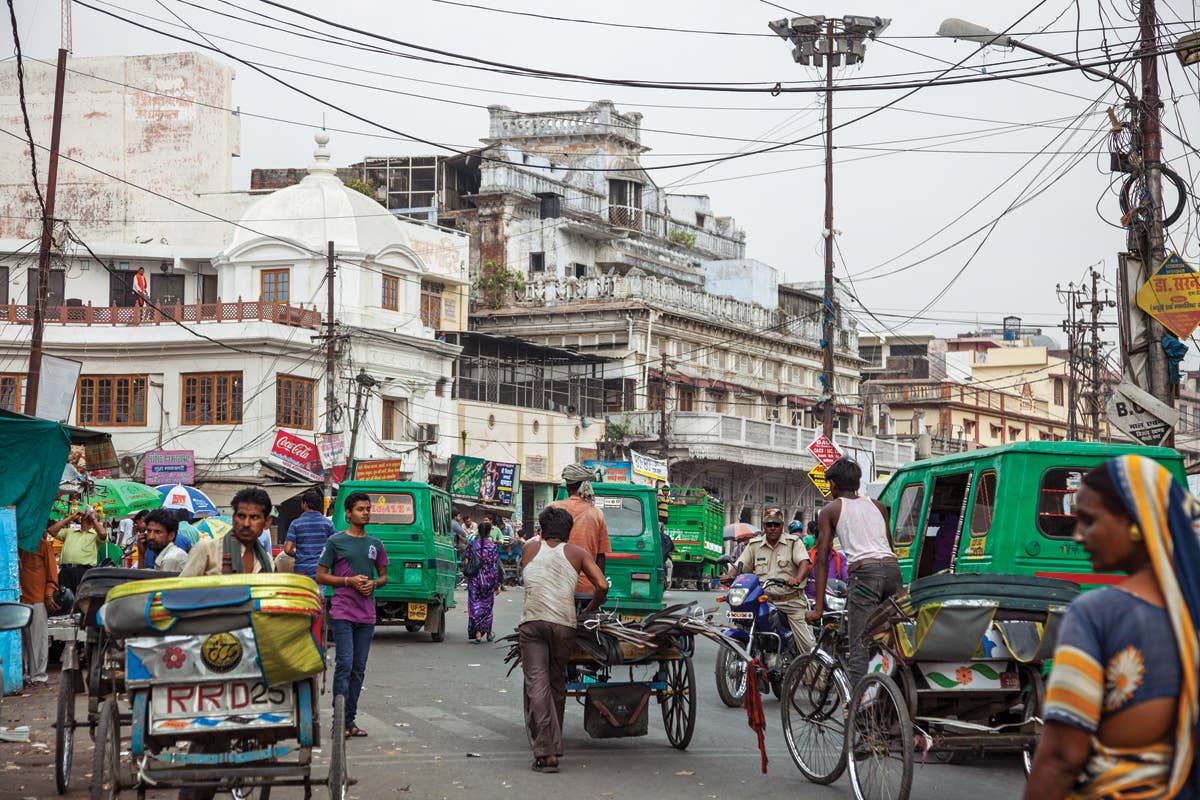 Travel
Travel Tips: India
A trip to India is guaranteed to be filled with unforgettable experiences and flavors, but there are certain things you should know before you go to make the most of your trip. Here's our advice on how to get there smoothly and hit the ground running once you land.
Get a Visa: You'll need a tourist visa to visit India, which you can apply for online through the Indian Consulate's subcontractor, Cox & King Global Services. You will need to upload a proof of address such as a driver's license as well as a 2" x 2" color passport photo, so make sure you have those ready. A five or ten-year tourist visa (a six-month tourist visa for non-U.S. citizens) costs $76 and takes about a week (3-7 business days) to process.
Book a Flight: There are direct flights available from major U.S. Cities to Delhi and Mumbai, but if you're traveling elsewhere in the country we recommend flying Etihad Airways with a stopover in Abu Dhabi. The in-flight dining and wine programs are impeccable, the flat beds are some of the most comfortable we've ever slept in—which you'll appreciate on the 13-hour flight—and from Abu Dhabi, whose airport lounge features showers and beds to help you freshen up before your final leg, you can fly direct to 10 major Indian cities.
Get a Check-up: While the Indian government does not require any vaccinations for visa eligibility, you may want to make sure you're up-to-date and that you have refilled any medication, including your preferred over-the-counter cold and flu medications; OTC medication is widely available in India but it may be difficult to convey exactly what you're looking for or find your preferred brand.
Pack Smart: Many cities have adopted Western ways of dressing so jeans and shirts that cover the shoulders are acceptable; if you want to wear traditional garb it's easy to purchase once you're there. The essentials:
Sealable plastic bags for keeping moisture and bugs away from food or beauty products
Western insect repellant, which is stronger than the Indian variety
Sunscreen, especially in the hotter months
Comfortable shoes and a backpack if you plan on doing lots of walking
Portable smartphone battery to keep your phone alive for all the pictures you'll want to take
Out on the Town: Only the right hand should be used to exchange money or to touch someone, as the left hand is considered unclean. U.S. currency tends to be widely accepted but carry some rupees just in case.
Getting Around: Buses, cycle and auto rickshaws, taxis and trains are available in most of India's urban areas. For any trip that is not a fixed fare, like a taxi or rickshaw ride, be sure to agree on a total price—for all passengers and luggage—before your journey. Be aware that fares increase up to 100% at night.
Tipping: In most tourist areas in India, tips are expected. At restaurants a 5-10% (more for smaller checks) tip is appropriate, unless a service charge has be added to the check. At hotels you should use the central tip box when possible, leaving about 100 rupees per night at budget hotels and roughly 3-5% of the room rate at high-end hotels. If you hire a car for the day, you should tip 100-250 rupees; for an airport transfer 30-50 INR should suffice; you do not need to tip rickshaw drivers.
Eating Local: If invited to someone's home for dinner, a garland is sometimes placed around the guest's neck; remove it shortly after to show humility. Never refuse food—if you do not wish to eat it simply leave the unwanted food on your plate. Use your hands to eat if your host is doing so. Breads such as naan or roti can be used to scoop up wet dishes such as stews or chutney. Always bring a thank-you gift such as chocolate, flowers, or sweets.
Apple a Day: Avoid ice outside upscale hotel restaurants; it's often made with water that could make you sick. Likewise, if you have a sensitive stomach, only eat cooked street foods; avoid raw fruits and vegetables.
Feeling Thirsty: Drinking alcohol is culturally unacceptable in many parts of India. Your best bet is to watch what the locals are doing, and be discreet; avoid being obviously drunk in public. Though you certainly should try local whiskey and specialties like toddy in the south, avoid the bottom-shelf liquor, which can be unsafe to drink.
Make New Friends: Hand-shakes or a small bow are both acceptable greetings. Back patting is a friendly gesture particularly between men. Public displays of affection are frowned upon throughout India, though you will notice members of the same sex holding hands as a sign of friendship.