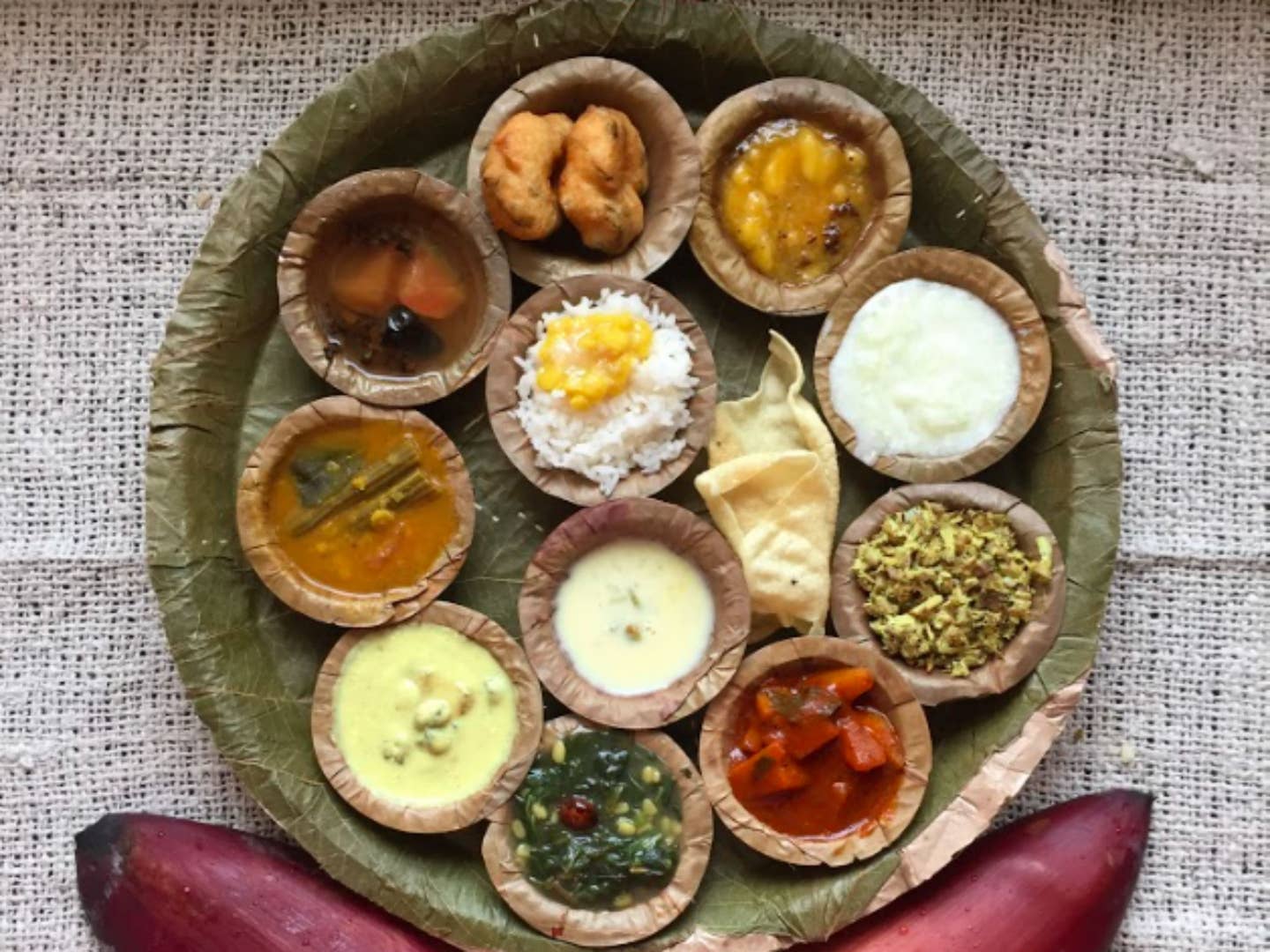 Culture
Meet the 2017 SAVEUR Blog Awards Finalists: 6 Stunning Food Instagrammers
These are feeds you'll want to start following
The SAVEUR Blog Awards are here, and from a pool of tens of thousands of reader nominations we've selected 72 finalists in 12 categories. Now it's your turn to vote for a winner. Cast your ballot here early and often; you can vote as many times as you like by September 6th. Today: meet the finalists for our Best Food Instagram category, in their own words.
Food-based Instagram accounts are a dime a dozen these days, but our finalists stand apart with honed aesthetics and distinct points of view.
The Instagram: India is an extremely diverse country where food style, cuisines, and popular local produce change dramatically every hundred kilometres. Imagine this conservative Tamil-speaking, rice eating vegetarian girl from the South Indian city of Chennai, getting married to a foodie from Hyderabad, who grew up habituated to spicy Andhra and Nizami cuisines, and both of them deciding to raise their family in the North Indian city of Delhi, a place dominated by wheat-, butter-, cottage cheese- and cream-dominated Punjabi, Mughlai and Awadhi cuisines. Their two children grow up loving Italian, Chinese, and other Western cuisines driven by their love of bread and cheese. So to satisfy everybody's palate, every single time, she has to cook everything from traditional to modern, regional to international cuisines, in the most tastiest way possible without compromising on health and visual appeal. All of these is reflected in her Instagram posts, in every cuisine and in every stunning picture. You will find both traditional India and the modern fast changing India in her work garnished by her passion and love for food.
The Instagrammer: Uma Raghuraman is a doting mother and a passionate chef. In her Instagram feed, you will find an amazing repertoire of dessert, snacks, fusion recipes, gluten-free, and vegan diets and traditional Indian foods. She is popular for creative representations of Indian food, and her work has been featured in many leading publications. She is the 2017 winner of Netflix Asia's My Chef's Table Instagram Contest and was the only Indian Food Ambassador to visit America for the same. Learning her craft from her mother and mother-in-law, and improvising with her own style and methods in the recipes she cooks, she has turned her two decades of rich experience into her blog masterchefmom.blogspot.in and Instagram handles to share her knowledge with other champion moms across the globe.
The Instagram: Jo's Instagram is an inside look at a food writer's domestic life in London. Photos of roasted chicken suppers with all the trimmings and simple desk lunches are shuffled with snapshots of life in England and scenes from Vogue assignments abroad. Everyday stories accompany the photos—descriptions of the ongoings in Jo's neighborhood, dinner ideas, and the enduring appeal of cheese-and-apple sandwiches.
The Instagrammer: Jo Rodgers is a writer and cook who lives in London with her husband, Andrew. She started off as an editor at Random House, and her photos are chock full of book recommendations as well as recipes. Currently she's a contributor at Vogue, where she covers food and travel. She is working on her first novel.
The Instagram: "My alias is kind of a private joke, 'cause I don't consider myself a sheep. Here you won't find poke bowls or avocado toasts every day. I like to find the tiniest restaurant far from the touristic tours, local farmers who sell the best cheese around the corner, as well as traditional or trendy places with bistronomy menu; in Paris or around the globe. I like to talk about the 'old and the new' and try not forget about one or the other during my discoveries. I'm sharing this in a city food guide form. Oden, Cappon magro, Scotch eggs, Bacalhau à Brás, Kaiserschmarrn… have no secrets for my followers."
The Instagrammer: "I was born in Portugal and grew up in the South West of France, so I was raised on Petiscos and Foie Gras, and surrounded by a strong "terroir" as we say. When I moved to Paris a few years later, the gastronomic playground blew me away and it was the beginning of a new adventure: Food Reporter, at your service. Since then I developed my taste around the world, I like dishes that have a story, powerful ingredients and flavors that numb the senses."
The Instagram: @sliceofpai is a travel journal through the lens of a food lover and photographer. It aims to inspire travel, discovering other cultures through cuisine. From Tokyo to Fes, her Instagram offers a piece of each destination's culinary heritage.
The Instagrammer: Joann Pai is a food & travel photographer based in Paris. Hailing from Vancouver via the U.S. and Taiwan, her passion for food and the people behind it began at a young age. This was largely thanks to her mother who regularly took her on road trips just to eat. She started photographing as a way to document these moments. Joann considers herself a grocery store tourist and as a fun side project, she has an instagram account dedicated to potato chip flavors she finds during her travels @chipsaroundtheworld.
The Instagram: XLBCR is a food, travel, and lifestyle blog ran by CR Tan. Started in 2014, XLBCR was created to document CR's many experimental recipes. He also wanted to use the platform to share his culinary adventures with friends and family. It was through XLBCR that CR discovered his passion in food styling and photography, in which he now pursues a full-time career. At its core, XLBCR is all about encouraging home-cooking and CR is constantly striving to create wholesome and tasty recipes for his numerous readers. For hearty meal inspiration and lots of food porn, XLBCR's definitely the site to visit.
The Instagrammer: Chun Rong Tan, or CR as he is affectionately known to his peers, is a self-taught food stylist and photographer based in sunny Singapore. An avid home-cook, CR was exposed to the world of amazing food by his aunt, whom he considers his culinary inspiration. He credits his cooking skills to Youtube. While documenting his kitchen adventures on his personal blog, CR discovered a flair in food styling and photography. Deciding to follow his newfound passion, he dropped out of finance school and started his company, XLBCR, at the tender age of 23.
The Instagrammer: Nicole Franzen's Instagram showcases a wide variety of interior spaces, luscious land and cityscapes, and—most importantly—some beautifully styled food. Her photographs often include portraits from the different places she travels around the world.
The Instagrammer: Nicole Franzen is an interiors, travel, and food photographer based in New York City. She's called NYC her home for 11 years, and currently resides in Brooklyn.