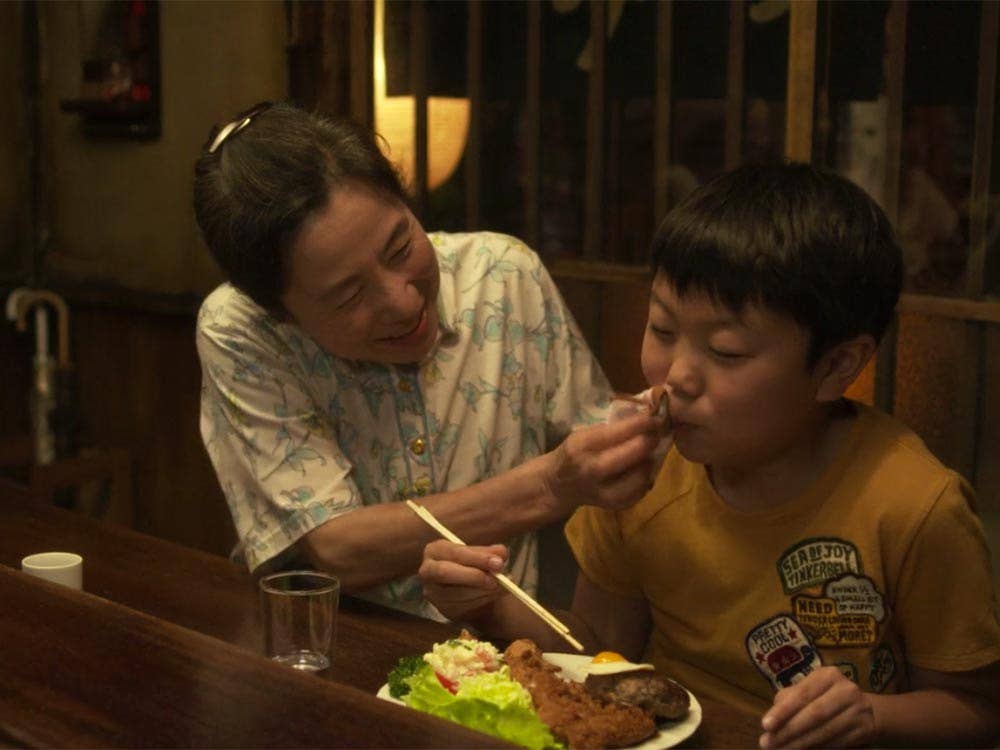 Culture
7 Non-Food Shows Perfect for Food Lovers
They're not cooking shows, but you'll get hungry just watching them
What's better than eating food while binge-watching your favorite shows? Answer: Eating food while binge-watching shows about eating food.
Sure, we're in a golden age of food TV: cooking shows, competitions, documentaries, and then some. But we're also in the golden age of TV that embraces food as culture, and weaves it into every aspect of its storytelling. Here are seven great ones—current and completed—to binge on while you, well, binge.
Follow Bob, a middle-aged restaurant owner and father of three, as he struggles to keep his small-town burger joint afloat in this hilarious animated series. Maybe even try out a few of his famous "Burgers of the Day"; from the "She's a Super Leek" Burger (comes with braised leeks) to the "Mission-a-CORN-plished Patty" (served with corn salsa), this show is chock full of quirky forays into the world of hamburgers. Available on both Fox and Netflix.
Meet—if you haven't already—Leslie Knope, a bubbly bureaucrat in the Parks and Recreation department of the fictional Pawnee, Indiana. Watch as she fights government ineptitude to build parks and put on events to make Pawnee a nicer place to live. The only thing she's more passionate about than public service? Waffles. Watch Leslie and her steak-and-eggs-loving boss Ron Swanson devour heaping plates of diner food in between council meetings on Netflix and NBC.
Imagine Pokémon meets Dragon Ball Z meets an experimental day in a restaurant...while you're really blazed. This early 2000's manga aired on Fox Box for one short season, and is steeped in weird food culture. The premise is as follows: Chefs cook a variety of dishes, and with the help of magic "meal tickets," their plates become "Fighting Foodons"—giant food monsters that have special fighting abilities, depending on their ingredients. Check out odd creatures like Fried Ricer, a humanoid plate of fried rice well-versed in a slew of martial arts, and Beefsteak, a massive cow-headed giant made of beef stew complete with a "meatloaf box" mouth that shoots lasers.
The TV brainchild of one of America's funniest comedians, Louis CK, Louie is a show about adulthood, relationships, life as a stand-up comedian, and most of all—food. A New York native, watch as Louie stress-eats his way through local hotspots like Papaya King, Veselka and the Hudson Diner. But NYC isn't the only place Louie like to eat—at one point he even ventures to China to enjoy a traditional Chinese feast with local villagers near the Yangtze River.
This Netflix original could be the best food-centric drama of the year. Inspired by Japanese manga and traditional Asian cuisine, Midnight Diner paints a picture of a city diner that's only open from midnight 'til dawn. Each episode starts out with a beautifully prepared dish, cooked by the head chef and owner known only as "Master." The unassuming patrons of the diner range from down-on-their-luck cabbies to lonely city-dwellers looking for love, and the incredible dishes will definitely make you want to seamless some Japanese food at 2AM.
Aziz Ansari's smash Netflix hit has always been known for it's food-centric themes. From exploring different cultures' cuisines to searching for NYC's best taco stand, his goofy humor and love of fine dining rake in TV-aficionados and foodies alike. It's second season places Dev, a New York commercial actor, in Modena, Italy, where he studies the fine art of pasta-making in a local pasta shop—talk about mouth-watering. Follow along as he stumbles through restaurants and relationships in this stomach-rumbling howl of a show.
This cerebral psychological thriller, a now-finished three-season prequel to the events of Silence of the Lambs, might feature the most gorgeous food styling ever put on television. Mads Mikkelsen stars as an exceptionally polite and cultured Hannibal Lecter who is, like Anthony Hopkins before him, a true gourmet in the old school sense of the word. Throughout the show, Hannibal lovingly yet methodically prepares lavish feasts for his guests, all of whom are unwittingly consuming human flesh. (Hannibal's coy about this; the above dish is just referred to as clay-roasted "side.") Food stylist Janice Poon put so much thought into her (non-human) set pieces that she kept a blog about the experience; now she's onto the food behind American Gods. Watch the show on Hulu, Amazon, Google Play, and iTunes.