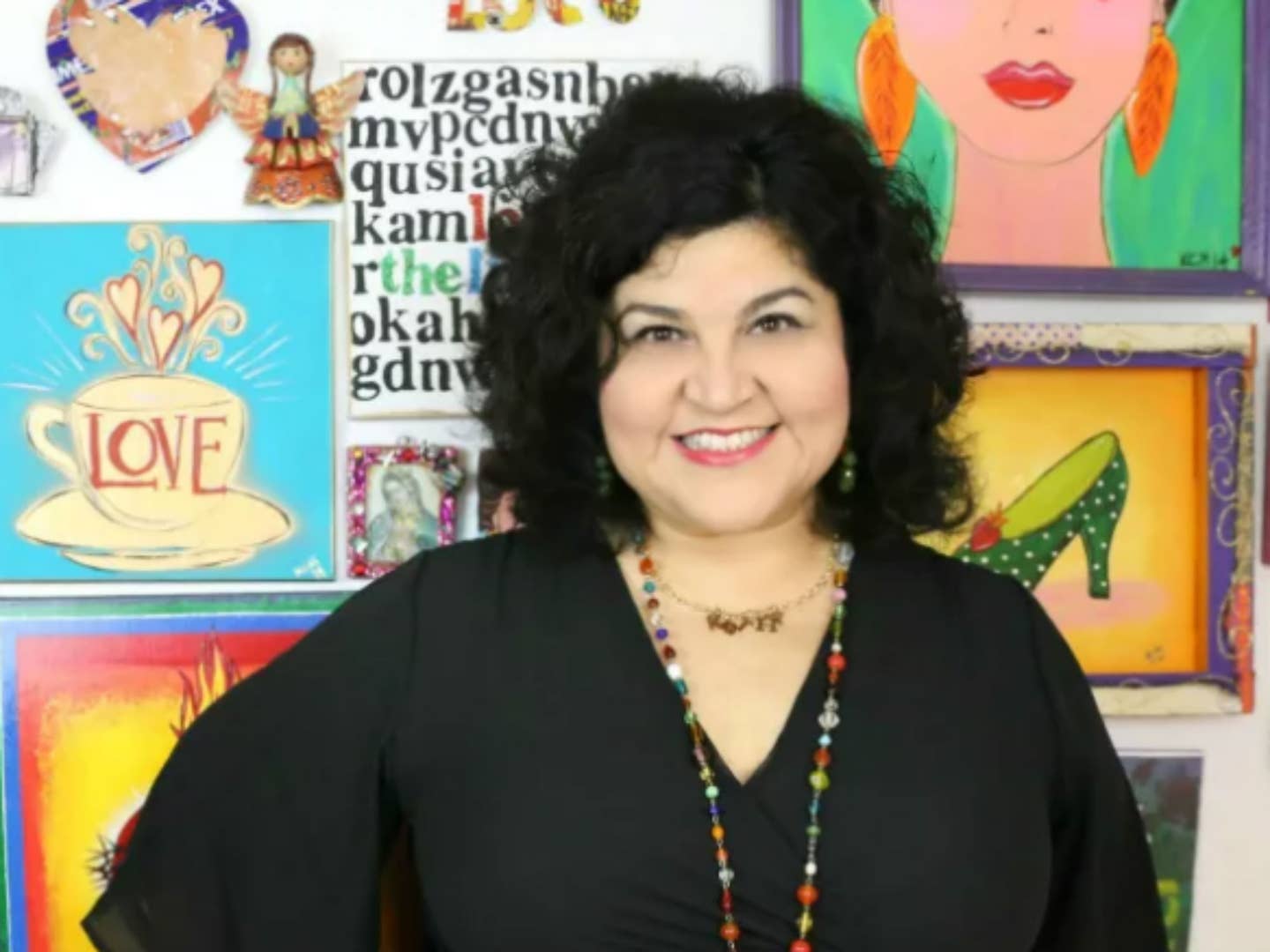 Culture
Meet the 2017 SAVEUR Blog Awards Finalists: 6 Gorgeous Style & Design Blogs
The blogs to read for the most stylish kitchen ever
The SAVEUR Blog Awards are here, and from a pool of tens of thousands of reader nominations we've selected 72 finalists in 12 categories. Now it's your turn to vote for a winner. Cast your ballot here early and often; you can vote as many times as you like by September 6th. Today: meet the finalists for our Best Home & Style Blog category, in their own words.
The Blog: People often ask Leslie where the name HADLEY COURT comes from. It's the name of her family's ancestral summer home in Arkansas, where she spent every summer from the time she was a little girl through her teens. The picture you see is the courtyard. There she learned from her mother, her style icon, the art of gracious living – whether it encompassed gracious entertaining, traveling, decorating, organizing or giving – all areas in which she excelled. She showed Leslie by example what it was like to live a life rooted in faith and to appreciate that the real joys in life don't come from money, but from growing strong friendships, participating in community giving, and celebrating family traditions. In preparation for the time when they would both be leaving home, about two years ago, Leslie started following her passion, practicing luxury interior decorating. She is blessed to be working at Chancellor Interiors in Midland. She loves what she does and is grateful for her friends and clients that allow her to create beautiful homes for them that share the stories of their lives. After starting her interiors practice, Leslie began this interior design blog and then, last year, began to build the Hadley Court luxury lifestyle brand, too. It has been a joy for her as she gets ready for the second phase of her own life – and she imagines some of you, readers, might be going through this same life transition, too. She appreciates you being here with her to share in this journey. She doesn't know where her journey will take her yet, but she's looking forward to finding out, and grateful to have the support of her family, friends and clients in Midland. She prays each day to be led in the direction that is God's will for her life.
The Blogger: The tenets Leslie Hendrix Wood lives by for her life, her business and her award winning blog, Hadley Court, are gracious living, timeless design and family traditions. Leslie creates homes for her clients where memories and traditions can be made and a family legacy can be created which will last for generations. Leslie's design aesthetic is deeply rooted in tradition. She is a master of color and texture and designs each room layer by layer to give a sense of history and timeless elegance. Wood begins the design process by starting with the bones of the home to create a story which reveals the heart and soul of her clients. A home should reflect the owner's life experiences. Leslie strives to create rooms that are livable and luxurious. The home should be comfortable and a place to gather, converse and relax.
Leslie Hendrix Wood offers couture design which is completely tailored to each client and their desires. Her business background, as well as her MBA, serve as an asset during the design process. She understands budgets and deadlines and knows how to ensure that the design process runs seamlessly.
Leslie believes that life should be "A Celebration of Fine Living." She feels "blessed to have been given the gift of design and the ability to enrich the lives of others."
The Blog: The Fauxmartha is an account of the recipes that feed them and the home they live in (#thefauxhouse). The recipes beat to the natural rhythm of life—quick, modern, weeknight dinners and slow, classic weekend baking. Where life stops and dinner starts is a bit blurry. Whether cooking or designing, Melissa exercises essentialism—the art of using just enough. Even with a minimalist bent, her mission is to inspire and infuse the everyday, real-life moments with a touch of coziness and warmth. Sometimes that looks like a wooly buffalo throw and other times it tastes like a crisped waffle with warmed maple syrup.
The Blogger: Melissa Coleman is a designer, blogger, and dinner maker set to a minimalist tune. She lives for Nordic design, single serving margaritas, and homemade tacos. After spending 3 decades bouncing around the states, she's happily planted under the snowbanks of Minneapolis with her husband, Kevin, and tiny sous chef, Hallie. Melissa is currently writing her first cookbook, The Minimalist Kitchen (April 2018, Oxmoor House), a project fueled by her design background, motherhood, career, and dinnertime.
The Blog: Inspired by Charm began in 2009 as a way for Michael to journal his experiences as an innkeeper. The goal of the blog is to help people create their happy place through decorating, cooking, crafting, and entertaining. The blog features no-fuss recipes as well as approachable decor and DIY ideas that mix old and new. Michael encourages others to "throw away the rule book" and stay true to their individual style.
The Bloggers: Michael Wurm, Jr. is a native of St. Marys, PA and currently lives in Pittsburgh. He is the self-taught decorator, cook, DIYer, and writer behind the lifestyle blog Inspired by Charm. After earning a degree in hospitality management, he worked for a luxury hotel brand. His next adventure was owning and operating a successful bed and breakfast (which he closed in 2012). This led him to find his true calling as a blogger. His motto in both life and design is "Be who you are."
The Blog: Her philosophy is simple: a well designed space should not only feel dreamlike, but be liveable, usable, and totally and completely you.
The Blogger: With over a decade of experience in the industry, plus many, many years arranging (and re-arranging) her bedroom as a child, it's safe to say that Jacquelyn Clark, owner and principal of Lark & Linen Interior Design, lives and breathes design. Having previously worked for top tier architecture firms in Toronto, followed by two years as editor for the world renowned lifestyle and design site, Style Me Pretty Living, she has mastered the art of design under incredible guidance, and lives to tell the tale via her daily blog by the same moniker, Lark & Linen. With a Bachelor of Design, a Leadership in Energy and Environmental Design certificate, as well as her National Certificate for Interior Design Qualification under her belt, she is well-equipped to tackle any project, both large and small.
The Blog:Justina's award-winning design blog, The Jungalow™, shares daily inspirations, how-tos, and ideas for how to live with color, pattern and plants. The Jungalow™ has been named one of the best design blogs on the web by Domino Magazine, Better Homes and Gardens, Marie Claire Magazine, and Refinery29.
The Blogger: Justina Blakeney is a designer, artist, and author of the New York Times best-selling book The New Bohemians. With a passion for color, pattern and plants, Justina and her blog, The Jungalow™, have quickly become the go-to sources for bohemian design inspiration. For Justina, decorating is about feeling free, having fun and getting a little bit wild. As one of the leading design personalities on the web, Justina has over two million followers online and has been named a top designer to follow on Instagram by Harper's Bazaar, NY Mag and Lonny Magazine.
The Blog: Kathy launched CraftyChica.com, a wildly popular web site to inspire women to brighten their lives with clever lifestyle ideas. The site began as an online diary about juggling family, a full-time job as a newspaper reporter and a craft designer by night. CraftyChica.com has evolved into a well-rounded lifestyle site that is anchored in DIY and crafts, but also embraces books, shopping, fashion, business, movies, food, travel, beauty, tech, family life and more.
The Blogger: Kathy Cano-Murillo is an author, artist & founder of the award-winning brand, CraftyChica. She spreads the gospel of glitter – literally through her DIY projects and figuratively through her speeches, workshops, books, and essays. A former syndicated columnist for The Arizona Republic, she is now a full-time creativepreneur which has led multiple Crafty Chica mass retail product lines, and partnerships with Coca-Cola, HSN, HP, WordPress, Disney & many others. She has authored seven craft books and two novels, and has been featured in The New York Times, USA Today, Huffington Post, Buzzfeed+ more. Kathy is Mexican-American, a native Phoenician, mom of two, a wifey, and owner of five Chihuahuas!