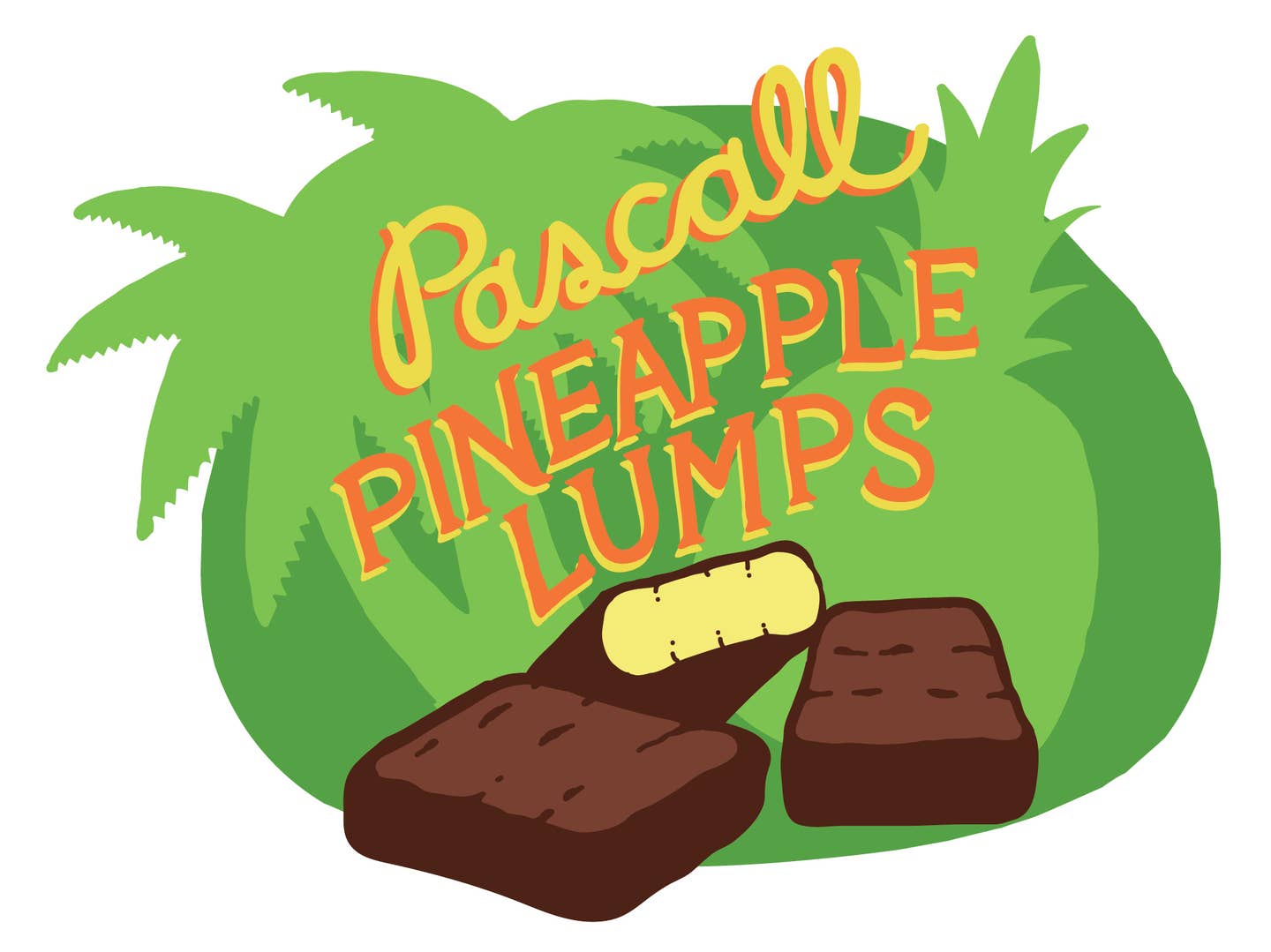 Travel
10 Snacks That Prove New Zealand's Supremacy in the Junk Food Game
There are some great snack cakes in kiwi country
New Zealand is justifiably celebrated for its lamb, seafood, and sauvignon blanc, but this distant nation of about 4.5 million floating in the Pacific has a secret: it's also home to some of the world's greatest snack food. In a land so otherworldly that it's a convincing stand-in for Middle Earth and so remote that it's occasionally left off of world maps altogether, it makes sense that these unique snacks seem airlifted from an alternate reality.
The first thing a new snacker in New Zealand notices is a novel palette of companies. Yes, Cadbury has a presence (I'll get to that later), but apart from that, the snack scene is anchored by the Griffin's family of biscuits, Whittaker's chocolate, Bluebird potato chips, and national treasure Cookie Time.
Notably, all of these are New Zealand-born companies that still produce their goods on the islands. On a practical level, it just doesn't make sense for a country like New Zealand to import all of its chips, cookies, and candies. Conversely, these snacks are mostly unavailable outside of the country except through online expat-emporiums like Kiwi Corner Dairy and Shop New Zealand
Simple yet impossible to stop eating, Cookie Bear Hundreds and Thousands channel the overall textural and gustatory experience of one of my favorite bygone American snack foods, Dizzy Grizzlies. Made by Nabisco during a far too brief window of the '90s, Dizzy Grizzlies were a variant of Teddy Grahams, but featured a more extreme species of bear (grizzlies) performing more extreme activities (e.g. skateboarding). On one side, they were coated in chocolate and covered in tiny spherical rainbow sprinkles, which lightened the mood and made them less threatening. The New Zealand analog does away with any anthropomorphic X-Games; these are just circular cookies, nondescript light pink frosting, and the titular hundreds and thousands (of rainbow sprinkles). A delight.
It's fitting that I first tried New Zealand's most cherished cookies—Cookie Time Original Chocolate Chunk—aboard its flag carrier, Air New Zealand. Less fitting that it was on my outbound flight, but better late than never: these are a treat. I first learned about the brand while driving past its corporate HQ outside of Christchurch, and at the time I had no idea how large Cookie Time's mascot (a fuzzy, bucktoothed red monster) loomed over the national psyche. With a decidedly Pepperidge Farm vibe, the cookies are crumbly yet toothsome, with sizeable chunks of milk chocolate. Like Sausalitos, but with a better mascot.
Certainly not the most appealing sounding candy, Pineapple Lumps might be an acquired taste, but they are undeniably brilliant. A thin layer of chocolate reveals a pleasantly artificial tasting pale yellow pineapple filling best described by the onomatopoetic British adjective "squidgy." Something about the whole thing reminds me of an energy bar, the thinness of the coating, maybe, or the chewy yet yielding texture of the filling. Pineapple and chocolate are a rare pairing, some may say for good reason. To them I respond: "try a lump."
A point of national pride, the Whittaker's Peanut Slab is honest, old-timey confectionary at its best. Wrapped in golden packaging, the slab itself is noticeably thicker than any American candy. In both appearance and flavor, it is like several Mr. Goodbars stacked atop one another. The chocolate is more chocolatey, the peanut is nuttier, and the whole thing gives a satisfying snap when it yields at first bite. Indeed, one of the chocolate's best qualities is its utter sturdiness; part of me wants to claim that it would survive being run over by a car. But what kind of person would run over a peanut slab with a car?
I don't know anyone who wouldn't want to buy a bag of chips with a surfing penguin on it, but Bluebird's genius doesn't stop at marketing. To start, this is a company that boldly espouses the principle that ridges should be an intrinsic quality of potato chips. Furthermore, the chips are relatively thick-cut, lending them both a satisfying crunch and dippable structural integrity. Finally, the flavors are fantastic, and their salt and vinegar is a great showpiece of the genre. Sharp and salty, it has the tingling piquancy that so many salt and vinegar chips lack, while the rich, starchy backbone can perhaps be attributed to NZ-grown potatoes.
New Zealand is home to some of the world's most sought-after honey. But for those who can't afford Manuka, there's always hokey pokey—what Kiwis call the crisp faux-honeycomb that turns up in several homegrown desserts. Hokey Pokey may reach its apex as an ice cream flavor, but a very close second is within the Griffin's Hokey Pokey Squiggle—a treat comprising a layer each of soft cookie and hokey pokey covered in milk chocolate. Like a Cadbury Crunchie bar converted into cookie form, Squiggles have the unmistakable shatter of all golden syrup-based toffee, but they aren't as cloying. The cookie provides an alluring textural counterpart, while the chocolate ties it all together. One of the best.
While not exactly a "snack," New Zealand's 110-year-old local soft drink L&P is both so unique and so popular that it would be remiss of me not to mention it. The beautiful union of zingy, almost gingery citrus flavor and (once upon a time) mineral water from a small town on the North Island, Lemon & Paeroa's irresistible taste has, in some instances, been transferred to the edible realm. Whittaker's infused the stuff into its white chocolate L&P Slabs, while Griffin's deployed it (along with an interesting diminutive of "biscuit") in its L&P Bikkies. Probably best as a drink, it goes particularly well with Bluebird Salt & Vinegar Chips.
I know, I know—Cadbury is a giant multinational, but they do have a factory in Dunedin that produces the New Zealand-specific Perky Nana bar alongside the company's international staples. Similar to Pascall Pineapple Lumps, Perky Nana features a smooth artificial banana filling sheathed in Cadbury's signature milk chocolate. It's a dependable flavor combination, but somehow not very common in the U.S. or Europe. Though not a New Zealand-bred company, Cadbury nailed the fanciful name, and if their NZ website is to be believed, the bars grow on an eponymous tree in a candy forest. Which must be near the factory.
One of New Zealand's most unassuming snacks is also one of its most—to borrow a British term—moreish. Usually this means that the consumer wants to eat more than one. With Krispies, I've found it hard to eat fewer than four in one sitting. Brittle shortbread cookies with an attractive scalloped periphery, Krispies have a deep toasted coconut flavor accented with a hint of saltiness. Texturally, as the name suggests, they have the crispiness of a Tate's cookie, but with a little more body. If I lived in New Zealand, these would be permanently stocked in my pantry. I mean larder.
Traditionally made in home kitchens with cornflakes, chocolate icing, and walnuts, the Griffin's version of these beloved chocolate cookies is a bit pared down. To start, there are no walnuts. Cornflakes are replaced by "wheat flakes," which provide necessary crunch. And while the whole cookies are covered in a chocolate icing, it's different than the dabs that would likely crown homemade Afghans. These are relatively straightforward, but to an outsider with no frame of reference for the home-baked version they tick all the boxes that a chocolate cookie should.