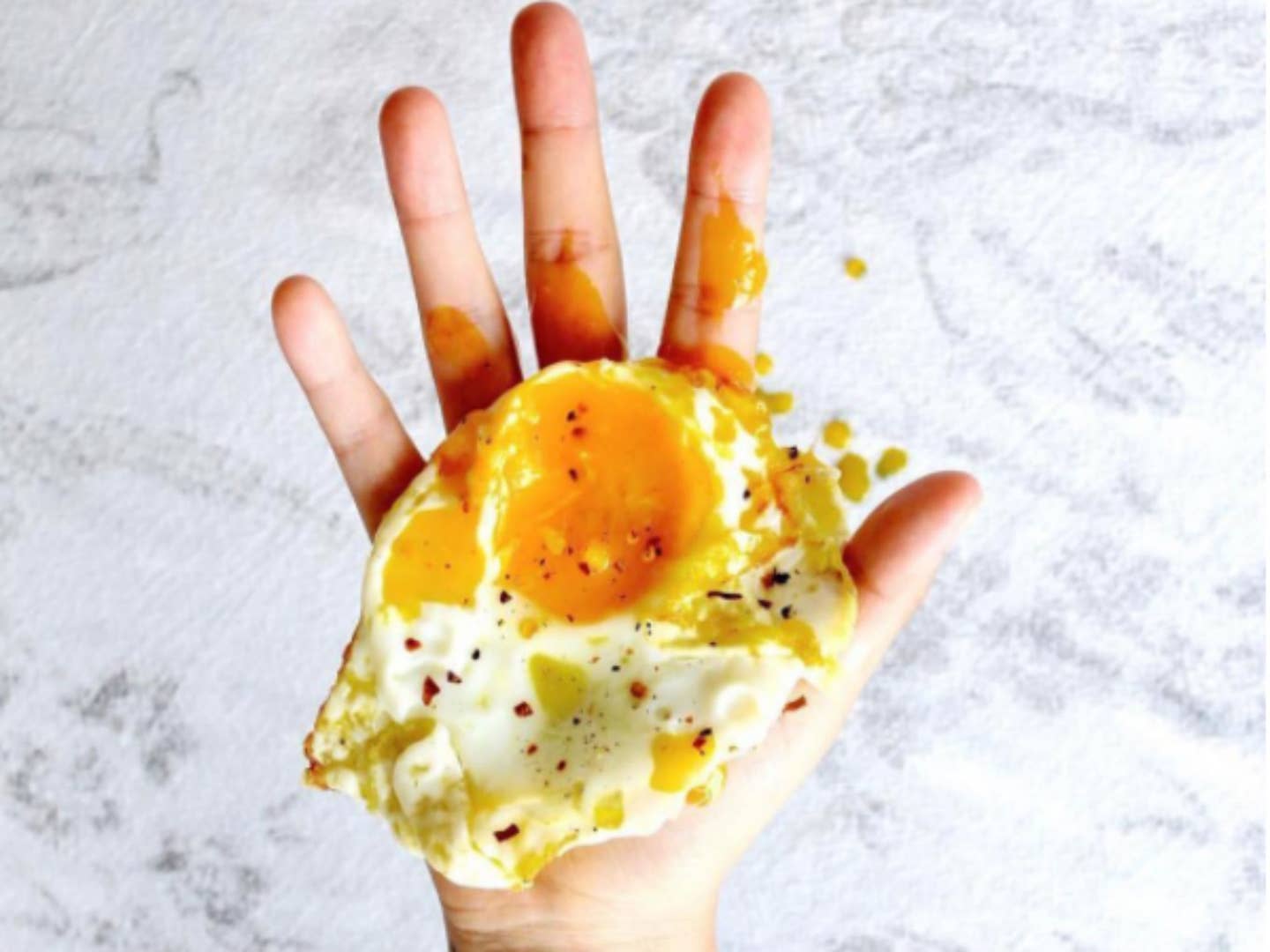 Culture
Meet the 2017 SAVEUR Blog Awards Finalists: 6 Hyper-Focused, Fanatically Obsessive Food Blogs We Love
The special-interest blogs in our Obsessives category
The SAVEUR Blog Awards are here, and from a pool of tens of thousands of reader nominations we've selected 72 finalists in 12 categories. Now it's your turn to vote for a winner. Cast your ballot here early and often; you can vote as many times as you like by September 6th. Today: meet the finalists for our Best Food Obsessive Blog category, in their own words.
The Blog: The Gingerbread Artist blog is a sampler of Tunde's cookie decorating work. Its mission is to share the beautiful, ancient art of gingerbread decorating by publishing recipes, techniques, design ideas with tutorials and videos. The main goal is to make this fun, relaxing and highly rewarding craft more accessible for everyone. Everything needed to start cookie decorating is already available in most kitchens. A personalized, unique cookie is always well received and honey gingerbread can be kept forever as decoration to make it the absolute perfect gift: you can keep it or eat it!
The Blogger: Tunde Dugantsi is a Hungarian gingerbread artist and cookie decorating instructor living in the United States. Gingerbread is an ancient tradition that is still flourishing in many European countries. Tunde combines the old traditions of her native country with modern techniques to create beautiful edible art pieces. She shares her art in her cookie decorating books, Youtube videos, live classes and her blog. She lives in Bowling Green, Kentucky with her husband and three children. She started her cookie decorating journey in 2013 and she is self taught. She started teaching and created her blog in 2014.
The Blog: We all know that there is no such thing as European food. By the same token, "Chinese food" doesn't exist, either. Home to at least 35 distinctive cuisines, China is in actuality just as vast and diverse and utterly delicious as Europe. Madame Huang's Kitchen happy mission is to introduce China's ancient and modern culinary traditions to non-Chinese speakers. Undeniably infatuated author Carolyn Phillips shares her passion here for creating and eating some of the best foods in the world, and this blog in time served as the foundation for Carolyn's enormous and acclaimed 2016 cookbook, All Under Heaven.
The Blogger: Nominated twice for a James Beard Award, Carolyn Phillips is a food writer, scholar, and artist. She is the author of All Under Heaven (McSweeney's + Ten Speed) and The Dim Sum Field Guide (Ten Speed). Her work has appeared in most major publications and collections, including Lucky Peach, Saveur, Gastronomica, and Best Food Writing 2015. Carolyn and her husband were cultural consultants on the third Ghostbusters movie. She was a professional Mandarin interpreter in the federal and state courts, lived in Taiwan for eight years, and married into a Chinese family almost 40 years ago.
The Blog: Cooking as a mirror of culture and civilization can upgrade food to a culinary delight through which we can love and be loved. The way we cook or co-exist at a table defines and identifies us. Dr Benefits was created to serve this belief we have about food and nutrition in order to provide a more comprehensive and complete picture. In this sense we tried to create a contemporary, Mediterranean nutritional blog, a post-food blog with nutritional information, useful tips and tricks, easy seasonal recipes, nutritional analysis, and cooking hacks in Greek and English.
The Bloggers: Kostas Feidantsis and Dimitris Koparanis are Dr. Benefits. Kostas: "I am a Dr. in molecular biology and I work as a researcher. I believe that biology is the basis for many other sciences. This belief led me to my preoccupation with nutrition and specifically clinical nutrition". Dimitris: "I am a food blogger, turned into an executive chef, turned into a senior food editor / media content producer." We believe that food is beyond cooking ingredients. It's a story, a memory, a personal interpretation of living, a political statement. We are what we eat after all.
The Blog: Eating With Your Hands is an online platform focused on food you can eat with your hands. Because let's be honest, hand food is fun food. We all love to order pizza for a fun night in, or get a mean burger after night out dancing, and what would summers be without ice-cream cones? EWYH is dedicated to bringing its readers regular inspiration and includes recipes, places, guides, and features.
The Bloggers: Iranian-Canadian Sunny Aalami and Argentinian-Norwegian Fernando Nikolic are the married couple behind EWYH. Graphic designer and web consultant currently based in Berlin, they are constantly inspired by street food in different shapes and forms, and wanted to dedicate their love for convenient hand food to its own very blog.
The Blog: Let's Taco Bout It Blog is a food blog for people who love literature and creative meals. Each month, they feature a book and create recipes inspired by that book. Their posts are written in the style of the original author as an homage to great stories, or in layman's terms: fanfiction with food. Who hasn't shut an earth-shattering novel and wanted just a little more? Their mission is to tantalize their readers who want a taste of their favorite novels.
The Bloggers: In 2015, in the humble front office of a physical therapy clinic, co-workers, Charlotte and Mica, spent many late nights working and discussing their love of food and literature. It wasn't long before they came up with the idea to start a food blog. This blog would not just be any food blog – it would be a literary food blog for book lovers all over the world. And thus, Let's Taco Bout Blog was born, and the rest, as they say, is history.
The Blog: Things aren't always what they seem on The Necro-Nom-Nom-Nomicon. When you mix everyday foods with recipes and ingredients from across the globe and add in a dash of Hollywood level practical effects, you end up with darkly delicious dishes that fool the eye but please the palate. The Necro Nom-nom-nomicon is all about putting the "gore" in gourmet with a carefully curated collection of elegant recipes and techniques. The goal of the Nom is to continue to build a blog that is disgustingly exciting to look at, decadent to make, and accessible to readers of any cooking skill level.
The Blogger: Tye Lombardi (aka Hellen Die) is a full-time writer and filmmaker who has taken her love for all things dark and all things delicious and combined them into one blog, The Necro Nom-nom-nomicon. Born and raised in Boise, Idaho, Tye spent long hot summer nights in the basement watching B-monster movies and cold winter nights in the kitchen learning to bake. With a background in both film and practical special effects in Hollywood, and entirely self-taught in the kitchen, Tye has spent the last year dedicating herself to making her Halloween and Horror themed blog a disgustingly delicious reality.