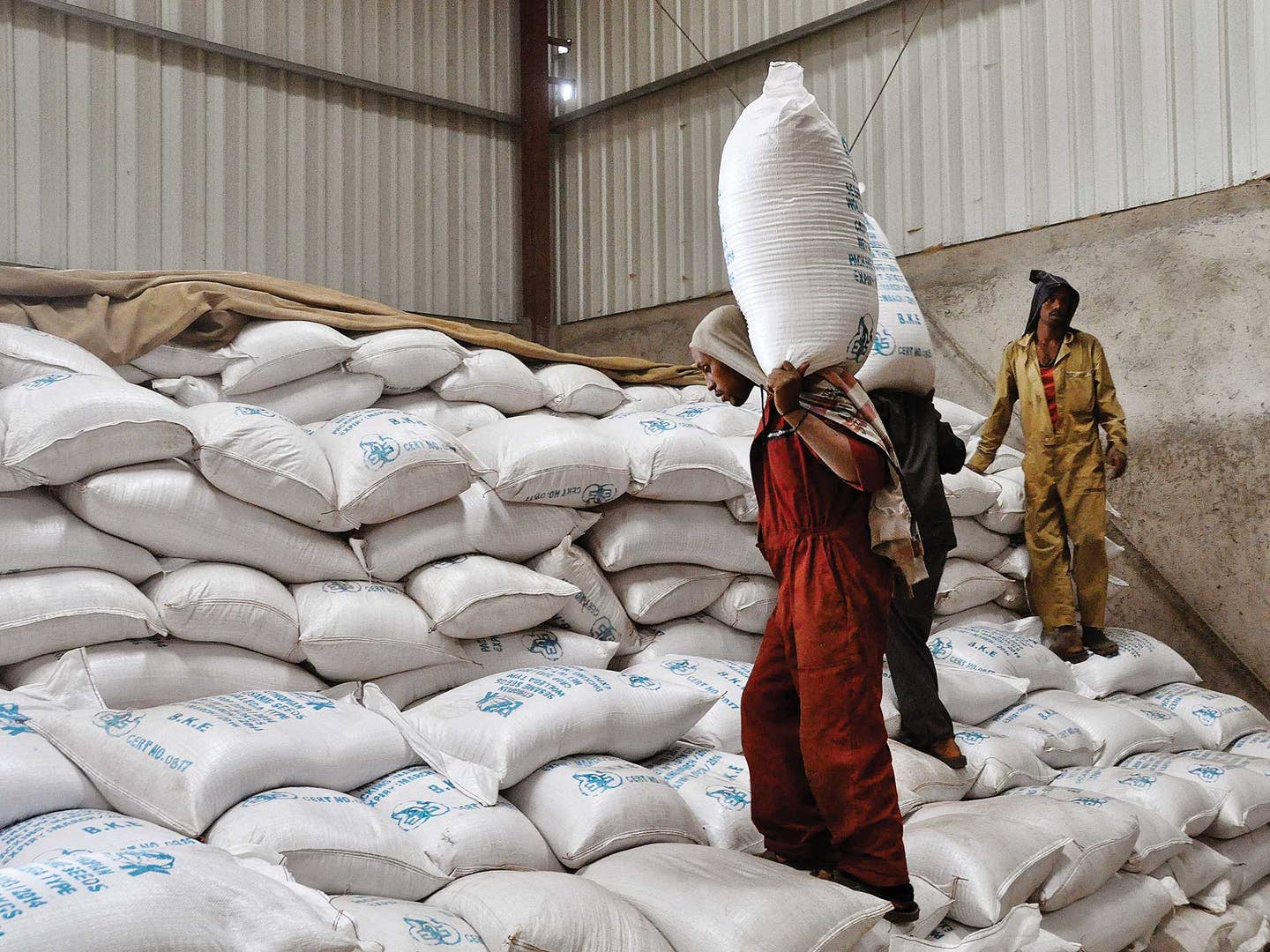 Culture
The World's Best Sesame Seeds Come From Ethiopia
The making of incredible tahini starts in Tigray, Ethiopia, ground zero for sesame specialists' most coveted seeds
It was a good year for sesame in Ethiopia. The reliable hard spring rains had ended abruptly in time for July's planting, and the frost held off until late November, giving the seeds time to turn bright white and plump up with oil. Of the dozens of sesame varieties, it's the buttery, complex Humera seeds that produce the best tahini, prized throughout the Middle East and beyond. And those sesame seeds start here in the rich soils of Humera, a town dotted with mud huts in the Tigray region of Ethiopia, near the Eritrean and Sudanese borders.
Worldwide demand for sesame has surged 20 percent in each of the last two years, much of it going into the production of oil, sesame-topped breads and cakes, and, increasingly, tahini—a creamy paste made from the pure ground seeds. Ethiopia, where sesame is the second most profitable export after coffee, still lacks the resources to process the seeds on a large scale, so most tahini-destined harvests are shipped to Israel or Turkey for refining and packaging.
"I had only known tahini as this ambiguous beige sauce or an ingredient you add to hummus," says Jackie Zitelman, an American who launched Soom, a single-origin tahini brand made with Humera sesame, with her sisters Shelby and Amy in 2012. After tasting a carrot cake made by her then-future mother-in-law in Israel, she saw a glimmer of tahini's potential. "In Israel, tahini is used for baking, as a condiment that goes on everything, and even as a fat for cooking."
For Zitelman, gaining access to Ethiopian seeds was easy. When she met her Israeli husband, he had been working as a small-scale tahini distributor and gained connections in the business. The two began importing Ethiopian seeds for the Soom label. For the most part, they're painstakingly hand-harvested in small amounts by a large number of farmers, then transported to Israel for processing before arriving on the American market.
"The norm in the U.S. had been to open a jar of tahini and find something bitter and brown and separated," says Zitelman. "With Ethiopian seeds you get a totally different thing." Chefs Michael Solomonov of Philadelphia's Zahav and Dizengoff and Alon Shaya of New Orleans' Shaya have become Soom disciples and use the brand in their restaurants. Zitelman hopes that championing Ethiopia's sesame trade will translate into rewards for the farmers that arrive as reliably as the hard spring rains.