Culture
The Easy Home Bar Décor Element You Need Right Now
How to hack your home bar and dress it up all at once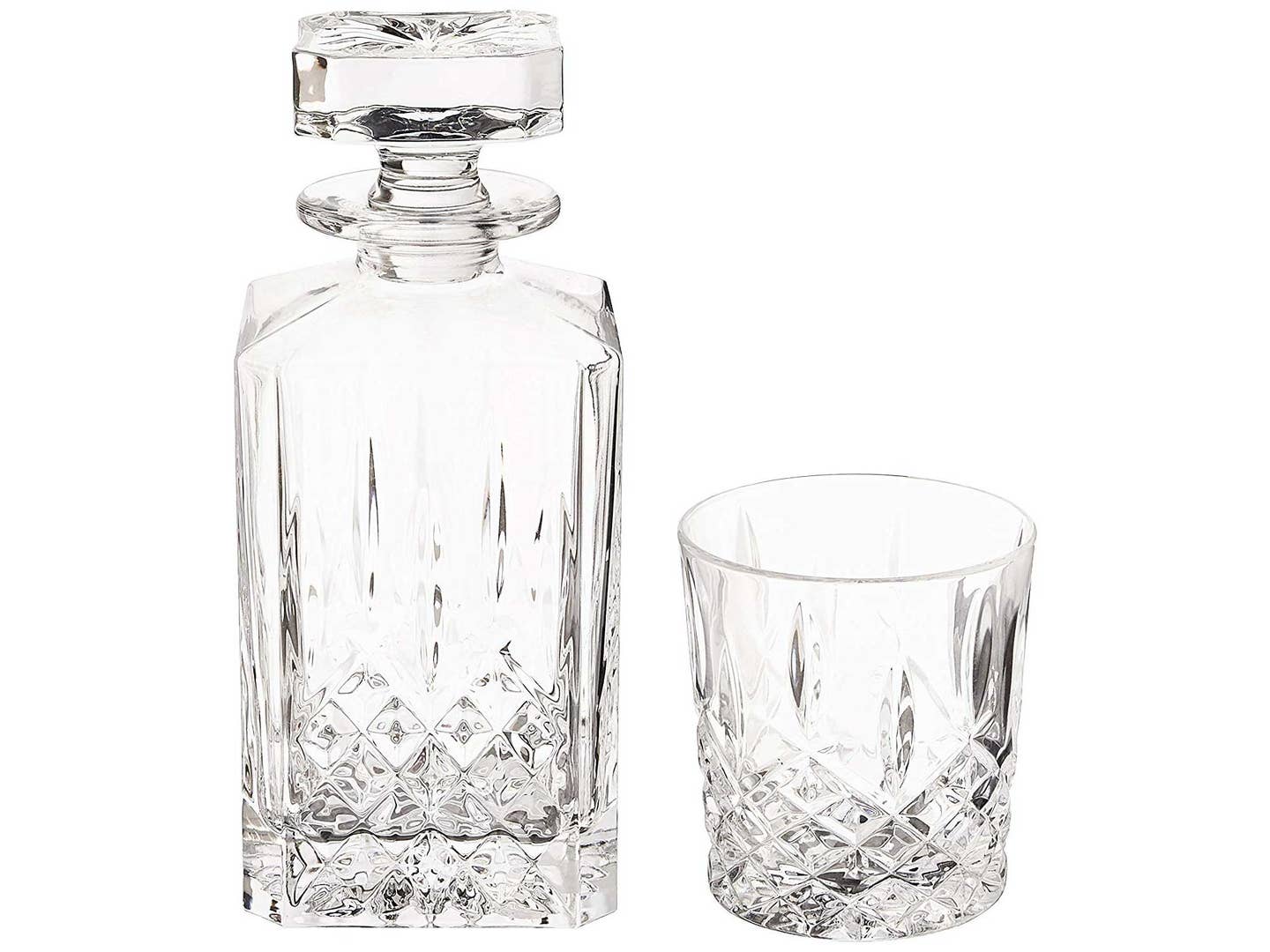 There's something nostalgic about a great spirits decanter. A custom reminiscent of mid-century bar carts and upscale bars (both old and new), putting a spirit in a glass vessel is just a classy way to store and pour. Much like their wine counterparts, spirits decanters also offer an element of convenience, though not of the aeration variety––there's a brilliant way to use these functionally beyond just dressing up your bar with little to no effort.
Allow us to introduce the infinity bottle concept. Chances are you've got a bottle or two with a mere ounce or so left, taking up valuable real estate while just waiting to be finished off––an infinity bottle is simply a blend of your leftovers, opening up that otherwise wasted space and creating a new, unique experimental blend in the process. A method beloved by brown spirits geeks everywhere, this concept brings a level of excitement to something otherwise ordinary.
When shopping for a great spirits decanter to serve as your infinity bottle or new favorite storage method, you'll want to consider a few things: size (it should be around 750ml or the size of a standard spirits bottle), a solid seal to prevent evaporation, and quality material (read: lead-free for obvious health reasons). Here are three choice decanters to add to your home bar.
Marquis by Waterford Square Crystal Decanter and Double Old Fashioned Glass Set
Classic in silhouette and design, this Waterford lead-free crystal set makes for a perfect gift to yourself or a fellow spirits aficionado. The decanter holds just over 750ml, and the 11 oz double rocks glasses are an added bonus, all from one of the most trusted names in glassware.
Now House by Jonathan Adler Chroma Decanter
For those with a more eclectic taste, this funky Now House by Jonathan Adler stoneware accent decanter is right up your alley. This whimsical option is ideal for adding a pop of color to your bar effortlessly. Pro tip: add a small clear rubber O-ring to help ensure airtightness.
Ravenscroft Crystal Buckingham Decanter
The beauty of this decanter is in its simplicity and luxurious weight and feel. Made with lead-free crystal, Ravenscroft's handmade Buckingham decanter holds just over one bottle's worth of liquid and features a nice, heavy stopper.