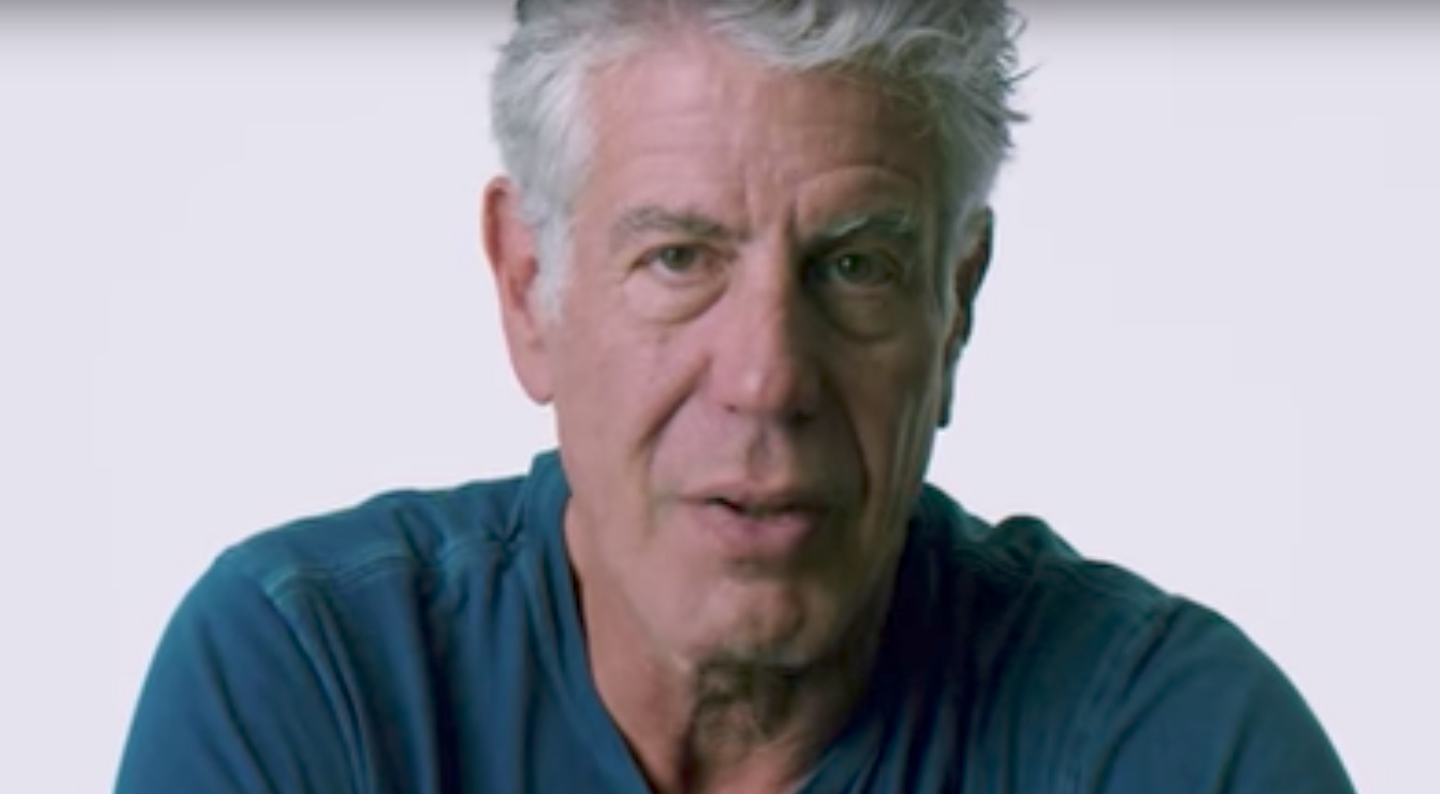 Culture
Let Anthony Bourdain Teach You How to Fight Food Waste
The celebrity chef's upcoming film, WASTED!, brings star power to an un-glamorous but urgent issue
If you've somehow managed to make it this long without realizing, food waste is a massive global problem bridging the issues of climate change, hunger, loss of biodiversity, deforestation, and sustainability. Humans waste roughly 30 percent of all food produced for human consumption, some 1.3 billion tons around the world; in America, the ratio is even higher, about 40 percent. And despite every study and attempt to hammer home not only the ethical mandate, but also the economic efficacy of reducing food waste, the key organizations and agencies—namely, the EPA, which is tasked with reducing American food waste by at least 50 percent before 2030—tasked with leading the effort are under threat of budget cuts by our new administration.
Thankfully, loads of people are taking matters into their own hands. From researchers turning waste into car tires to celebrity chefs opening food-waste kitchens, there are plenty of people rallying around the cause, the latest of which is globe-trotting chef-turned-TV personality Anthony Bourdain, whose upcoming film WASTED! The Story of Food Waste is one of the must-watch food films of 2017. Directed by Anna Chai and Nari Kye, the Emmy Award-winning power duo behind The Mind of a Chef and Anthony Bourdain: Parts Unknown, the film premiered at this year's Tribeca Film Festival, with a theater release set for this fall.
In the newly-released trailer for the film, Bourdain reminisces on his time as a young chef working with the mantra "use everything, waste nothing." Making cameos are food-world icons like Massimo Bottura, Dan Barber, and Mario Batali, each showcasing how they repurpose and reuse food scraps that would be otherwise discarded—hopefully, with some take-home advice for the home cook.
WASTED! The Story of Food Waste debuts on October 13th in theaters and on-demand.