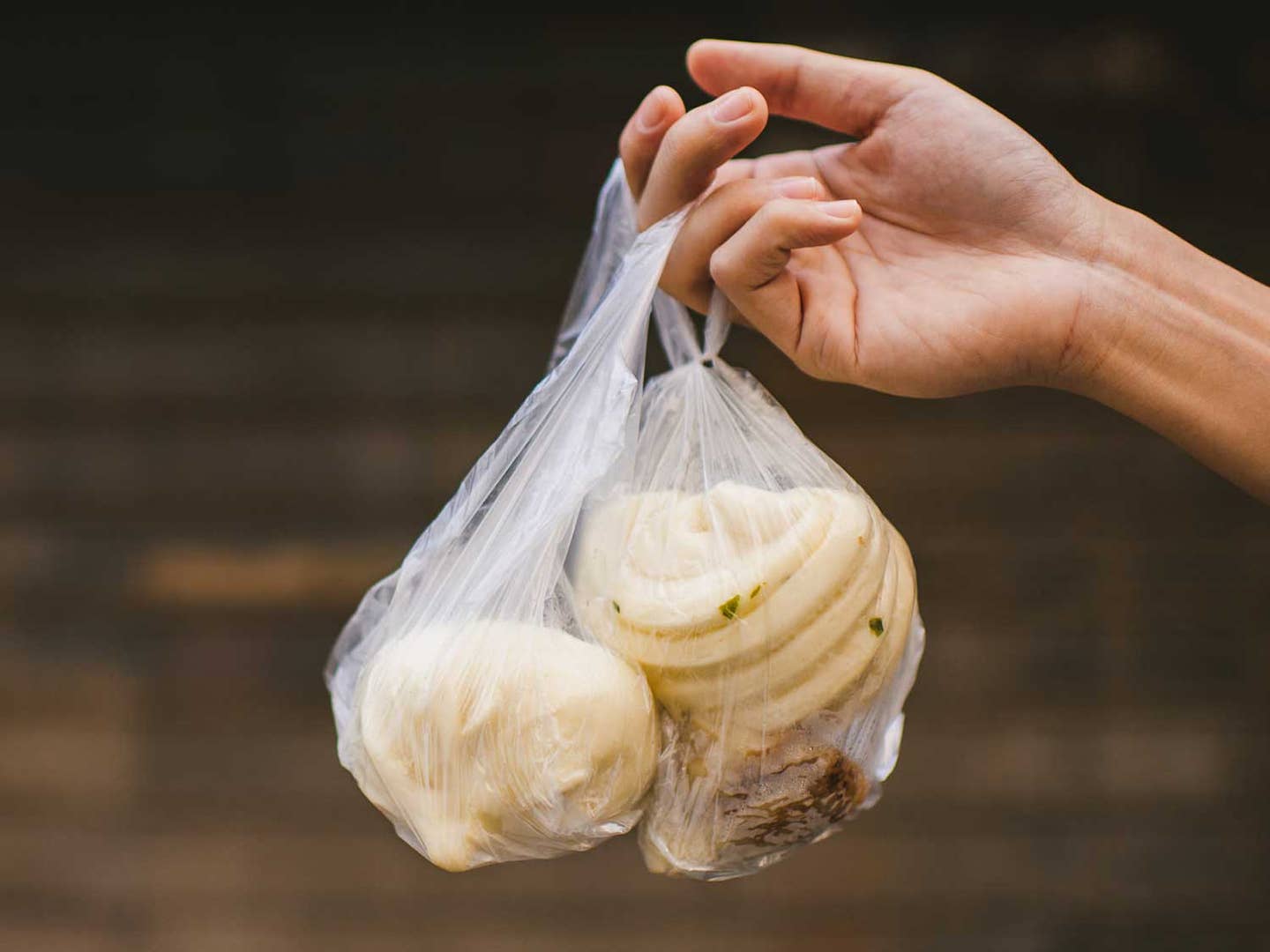 Travel
The Breakfast Foods You Have to Try in Shanghai
Don't skip out on the most important meal of the day when you're in Shanghai
It's a common saying that in order taste the true flavor of a place, do what locals do. In Shanghai, it's the early morning breakfast market.
In the 1840s, Shanghai, situated conveniently right on the Yangtze River Delta, officially became a port, open to international trade. It transformed Shanghai from a fishing village into a commercial center. Not only is it often hailed as the "Paris of the East", domestically, it's known to be the shining city of opportunity, where jobs abound. As people from all over China came to Shanghai, they brought with them their food, and instead of opening brick and mortar restaurants, they opened more flexible and much less fiscally risky food stands.
Today Shanghai is a modern city, with many international influences. Yet pockets of old Shanghai exist, seen in the ben bang cai (本帮菜) Shanghainese food, in the Shanghainese dialect (distinguishing the locals), and in the rituals, such as wind-drying meat every winter or making sticky rice balls to celebrate the new year, still practiced and passed on from generation to generation. Nowhere is this more evident than in the daily breakfast markets.
My mom and my dad were born and raised in Shanghai. They moved to America for graduate education and took my siblings and me to spend summers in the city. We would stay with family in Shanghai, so we ate a lot of home-cooked meals, but the exception was always breakfast.
When I think of these trips, I remember the hot, blanketing humidity. I remember the heady aroma of the herbal ointment we spread over our numerous mosquito bites. I remember the juicy pork baozi, the wontons that we ate almost every morning. We would wake up to find my aunt already back from her morning market excursion, offering bags with steam still floating off the fresh buns. Of course, my aunt would buy too much, thinking we'd eat three baos for breakfast each (and sometimes we did).
My mom has told me that in the past, when money was tight, breakfast was simply congee or leftover rice with fermented toppings like radish or tofu. The breakfast foods that are so accessible today were a luxury that many couldn't afford. Today, eating breakfast out is as commonplace as eating congee at home. Young professionals grab some on the way to work. Schoolchildren pick some up on the way to school. Elderly folks go for their morning walk and then buy too many bao for their families.
There used to be more vendors selling breakfast street foods, with portable carts and stands peppering the sidewalks. However, more and more are forced to move to make space for more skyscrapers, high-rises, or are shut down due to stringent vendor regulations
One vendor told me that there used to be many more sidewalk vendors selling anything from soy milk to pan fried dumplings, even freshly-caught fish. Now, you need expensive business licenses, and many simply packed up their things and left. Today the culture of breakfast food survives – the good stuff is just harder to find.
These markets are where you'll find the classic, traditional foods of Shanghai, as well as the locals who cherish them. They allow you to immerse yourself in Old Shanghai culture. Sit down elbow to elbow with a stranger, with a steaming bowl of soy milk. Help yourself to toppings of tiny dried shrimp, scallion, chili oil, and fried dough. Get a piping bowl of noodles and slurp it while standing up. Order a ball of sticky rice and make your way to your next destination, enjoying the hefty portion.
The easiest way to find the perfect Shanghai street breakfast is just to wander. I've found that the path to metro stations are usually peppered with breakfast vendors, but beware: the ones right next to the station can be a little iffy. Sometimes, shops that sell one thing during the day will convert to a breakfast stand in the morning before business hours. If you don't have time to wander, here are a few intersections to head towards:
Intersection of Chang le Lu Road (长乐路) and Xiang Yang Lu Road (襄阳路) in the Xuhui district.
Intersection of Da Pu Road (打浦路) and Qu Xi Road (瞿溪路).
Intersection of Shun Chang Lu Road (顺昌路) and Yong Nian Lu (永年路) in XuHui district, near the Madang Lu metro stop on line 9.
Huang He Lu Road (黄河路), next to People's Square.
Wu Jiang Road (吴江路小吃街), Jing An District, near NanJing Xi Lu station on line 2.
8 Shanghai Breakfast Foods
The Four Warriors
Chinese foods are often given poetic names, elevating the food and sparking imagination. The most classic Shanghai breakfast has such a name: the Four Warriors, si da jin gang (四大金刚). The Four Warriors by themselves refer to the legendary gods from the Han dynasty, guards of Buddhism. In the context of breakfast, The Four Warriors refer to four specific treats – an homage to Old Shanghai, an indispensable symbol of the breakfast culture: glutinous rice rolls (ci fan, 粢饭), soy milk (dou jiang, 豆浆)、fried crullers (you tiao, 油条)、and sesame pancake (da bing, 大饼).