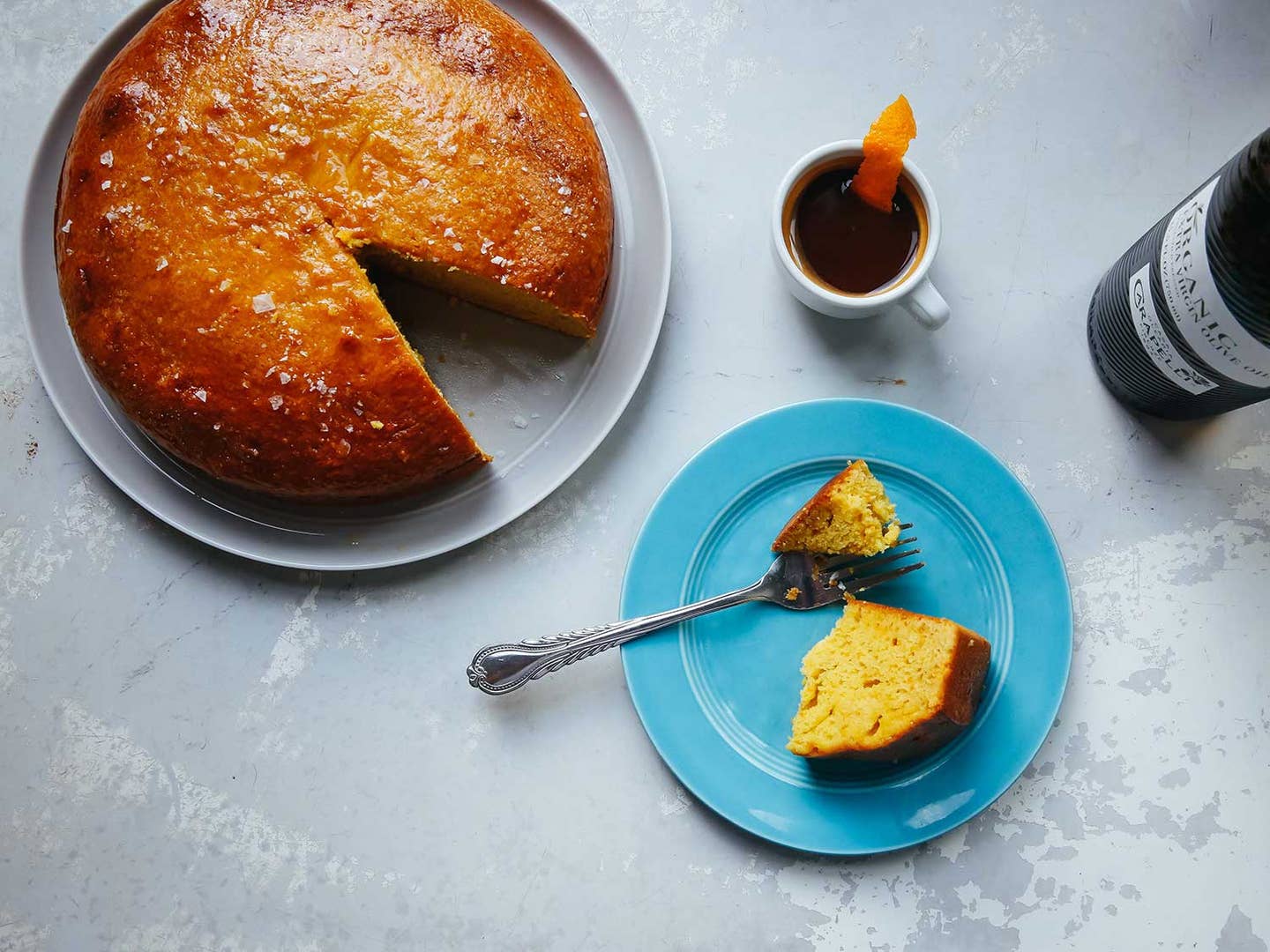 Culture
When Baking with Olive Oil is Even Better Than Butter
It's healthy, and it'll taste just as great
Everyone loves enjoying olive oil in salads and drizzled over dishes, but did you know that your favorite kitchen oil is also great for baking? In fact, baking with a quality olive oil can boost your seasonal baked goods from sweet to savory and often tastes even better than butter. (Yes, we're serious.) But beyond taste, high quality extra virgin olive oil has a number of additional baking benefits that you should definitely be taking advantage of.
Here's a quick rundown:
Extra virgin olive oil is a great baking alternative for butter and other cooking oils due to its wide range of nutritional benefits. It's full of vitamins and healthy fats, and is often found in an array of health and skincare products. It's also packed with polyphenols, a special type of antioxidant that has been linked to the numerous benefits of the "Mediterranean diet," which include reducing the risk of heart disease, high blood pressure, cholesterol, and cancer. When substituting extra virgin olive oil for other cooking oils, SAVEUR Test Kitchen Director Kat Craddock recommends swapping them out in equal parts. However, if you're substituting olive oil for butter, she suggests using 3/4 the amount of oil as butter—i.e. for 1/2 cup of butter, use six tablespoons of oil.
In addition to being a healthy change of pace, baking with this oil keeps cakes, quickbreads, and brownies tender and moist for longer than butter-based pastries, which dry out after just a day or two.
Like fine wines, quality extra virgin olive oils (such as Carapelli) have their own unique flavor and mouthfeel, largely due to the terroir of the growing regions, the quality of the olives, and the different processing styles used to make the stuff. These characteristics complement various flavors and ingredients differently, so it's important to be conscious of the type of olive oil you're baking with. Craddock says that grassy, peppery olive oils work well in savory baked goods, and also pair well with dark chocolate or potently spiced sweets. More mild extra virgin olive oils, she says, (such as oils made from the Spanish Arbequina cultivar) have buttery and fruity notes, which makes the elegant and luscious when paired with delicately flavored ingredients such as almonds, fruit, and rose or orange blossom water.