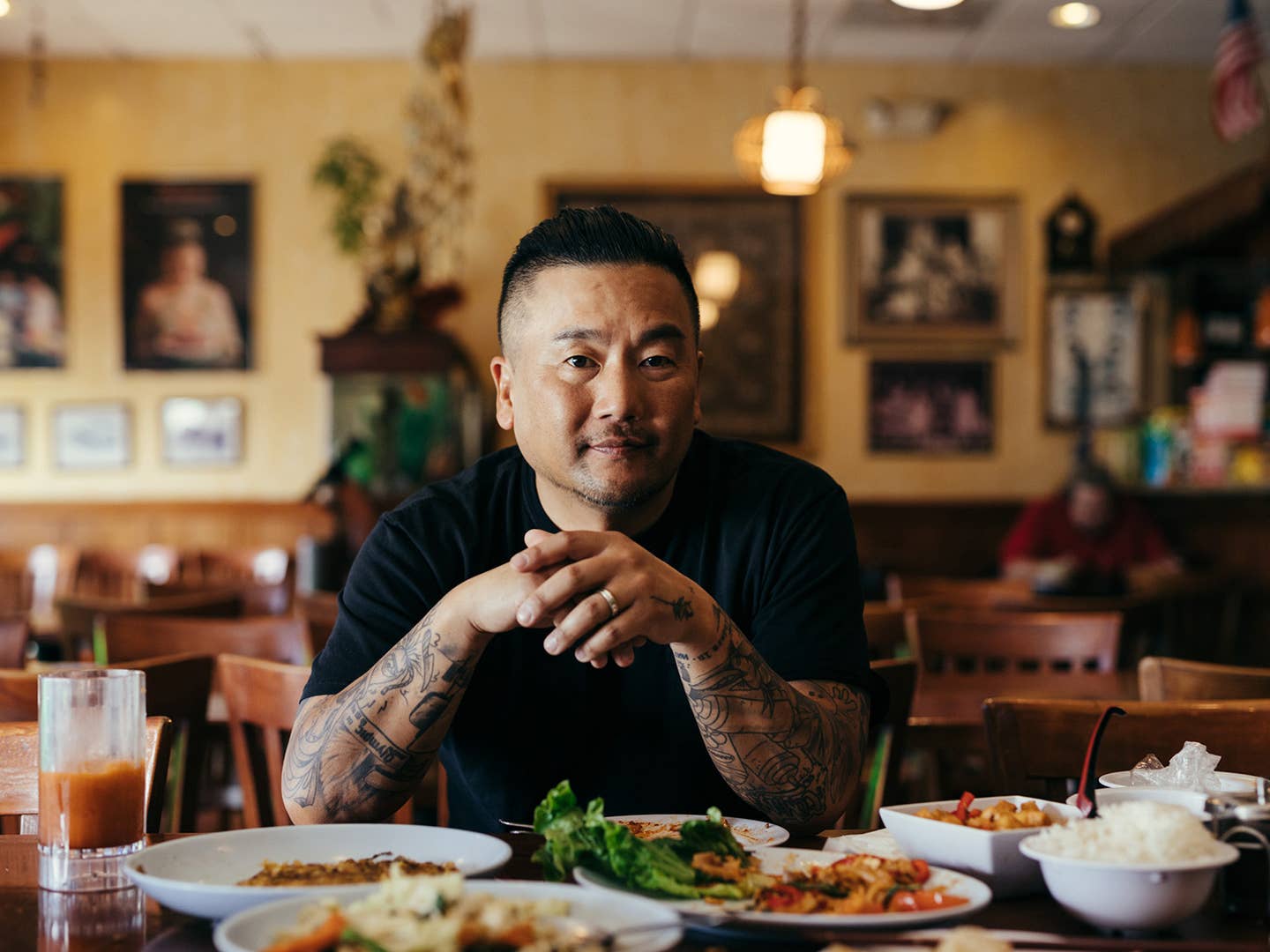 Culture
Chef Roy Choi Wants to Change America Again: This Time Through TV
In his new series Broken Bread, the Los Angeles chef shines a light on the locals paving the way to a better food future
Chef Roy Choi is no stranger to making waves in the food world. When he hit the road with his Kogi Korean BBQ truck in late 2008, he effectively started the modern food truck business and turned Korean tacos into a nationwide trend. Multiple restaurants and a cookbook later, Choi is hoping to plant a flag in a different space: food TV. As the host of Broken Bread, a six-part docuseries created in partnership with KCET and Tastemade, he explores how food intersects with some of the most pressing problems facing the U.S. today, from sustainability to incarceration, through the lens of the city he knows best—Los Angeles.
The show couldn't be more different from the majority of the food programming available these days—there's no glorifying of chefs or search for the best version of a dish. Instead, Broken Bread's mission is "to find out how to make a better world and how we look at these broken systems that we are unwilling to confront," explains Choi. "We're meeting others who care as we do, who are on the ground doing [the work], from as small as one person delivering fruit to as big as a company like Beyond Meat that just went public."
Each episode highlights changemakers in Los Angeles who are tackling the food issues in their communities head-on."There is a network of people doing the beehive work," says Choi. One of the guests in the pilot, for example, is Father Greg Boyle, a local pastor and the founder of Homeboy Industries, a gang intervention organization that employs former gang members at its bakery or cafe and helps them make a successful transition to mainstream society. Started in 1988, the nonprofit has since become the largest gang rehabilitation and re-entry program in the world. "This is creating the world we ought to have, where enemies who used to shoot at each other make croissants back there [in the kitchen], side by side," says Boyle in the episode, aptly titled "Transformation."
Choi also visits Dough Girl, a pizza shop in L.A.'s San Fernando Valley that makes it a point to hire local kids struggling with addiction and homelessness. Having experienced those challenges herself, owner Mar Diego is determined to keep at-risk youth off the streets and give them an opportunity to learn new skills. "I want to feed them hope. Because I am them, and they are me," she says.
While the pilot is a powerful start to the season, it was the episode about climate change that shook Choi's worldview the most. "I learned so much about what it takes to eat one hamburger," he says. "We don't think about it when we post our Double-Double on Instagram. But if we all eat one less cheeseburger a week, it could be a moment in time when we take this huge, amorphous thing that feels hopeless and really make a difference." This is the kind of conversation that Choi wants to help push forward, holding a mirror up to viewers but still creating an entertaining show.
While the topics might be heavy, Choi investigates them from a place of hope, celebrating the people who are making a meaningful change in the food system. "At the end of the day, it's storytelling," he says. "We are taking a chance to be different, to show a better world."
Broken Bread premieres on KCET and the Tastemade TV streaming channel on May 15th.