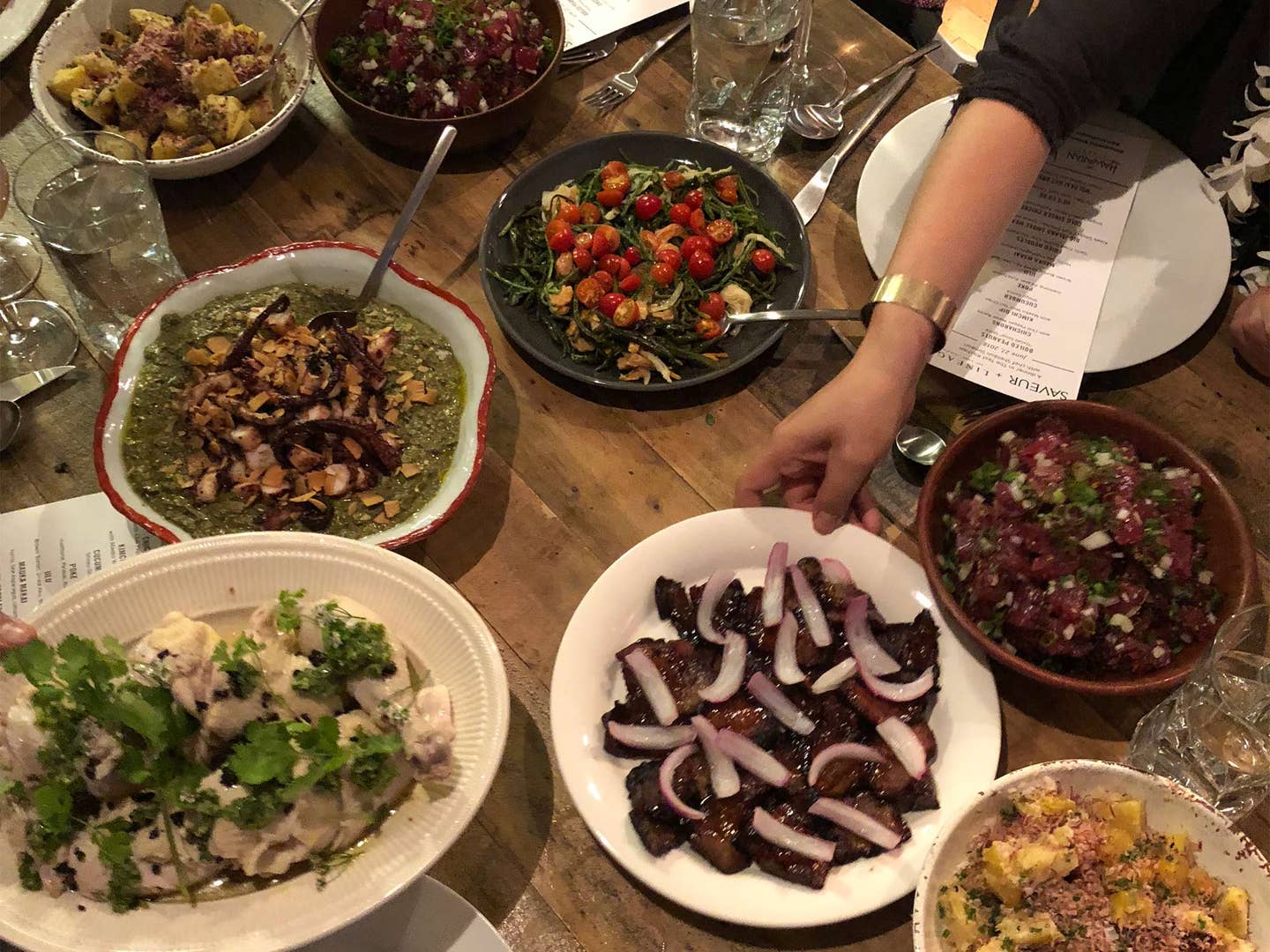 Culture
Chef Sheldon Simeon Gives Us a Taste of Hawaii
We'll take ginger scallion pesto on everything from now on, thanks
I got my first indication that our SAVEUR Supper with Hawaii chef Sheldon Simeon was going to be a little different the day before the big night. A twenty-five pound box got dropped by Fed Ex onto my desk. It was covered in stickers reading "PERISHABLE: CONTAINS LEIS." And sure enough, 24 hours later I found myself sitting in the Test Kitchen, pleased as punch to be wearing a flower necklace.
The Supper was being held to celebrate the opening of Lineage, chef Simeon's first full-service restaurant, on the Hawaiian island Maui. True to the name, the restaurant celebrates the chef's family history, both in Hawaii and in the Philippines. The food the chef Simeon (who you may remember from Top Chef) whipped up in the Test Kitchen showed those influences clearly. A cold platter of chicken was punched up into deliciousness by savory fermented black beans and a "pesto" made from scallion and ginger. The unassumingly named Big Island Smoke Meat was a boldly-flavored highlight, with guava jelly providing a welcome sweet-and-sour counterpoint to thin slices of pork shoulder.
"We're going to eat," said chef Simeon, just before the food landed, "just like we would if you had come over to my house." After that dinner, I think I'm going to need to get myself invited over one of these days.