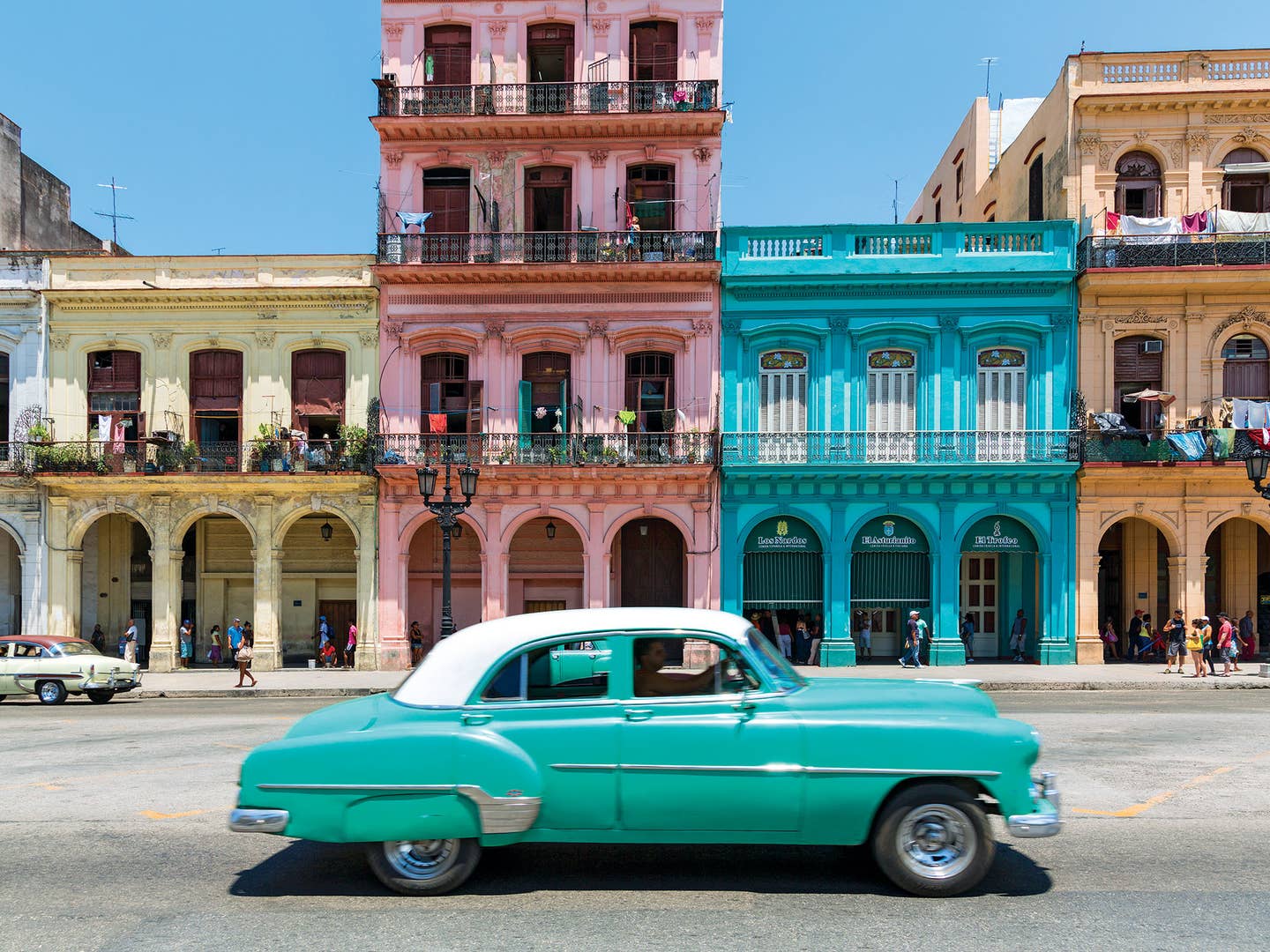 Travel
American Tourists Are Causing Food Shortages in Cuba
Basic goods like onions and peppers are going to outsiders who are willing and able to pay
When JetBlue announced the first direct commercial flight between the United States and Cuba this past summer, many on both sides were hopeful about the notion of foreign tourism bringing money into the country—money that all Cubans would hopefully see. But now, according to a recent New York Times article, the island's booming private tourism industry is now at odds with the basic needs of everyday Cubans, most of whom still earn their living through the state-run economy and a government that didn't prepare for a record influx of some 3.5 million visitors to an island of 11 million.
The Times interviews a handful of these citizens, like one Lisset Felipe, a government-employed air-conditioner saleswoman, who explains that she hasn't bought a single onion or green pepper this year, and that even garlic has become a rarity. If you're wondering, "What American tourist is going to Cuba to buy onions?," the issue really comes down to Cuba's booming industry of private restaurants and hotels that cater solely to fat-pocketed visitors.
Of course, we can't and shouldn't take all the blame: The Times acknowledges there has "long been a divide between Cubans and tourists, with beach resorts and Havana hotels effectively reserved for outsiders willing to shell out money for a comfortable version of Cuba." Furthermore, the Cuban government has failed to generate adequate supply to meet the obviously growing demand, and has failed to crack down on a growing trend of middlemen buyers employed by private businesses to scour the city for produce.
Eschewing the state-run markets, which are often filled with sub-par goods, restaurants are now employing units of buyers who scour the city's more expensive private groceries, black-market outposts, and even go directly to the farms to obtain quality produce—leaving ordinary Cubans in the dust.
There is hope, however: As American-Cuban relations began to warm up, there's a possibility that the longstanding U.S. embargo will be lifted by Congress, allowing Americans to invest in the Cuba's economy the way they're investing in its private tourism sector. But it's a hot-button issue with a long way to go for an economic experiment that's yet to be tested.