Culture
We Hope Wine Shops of the Future Look Like This Newcomer
After raising the standard for accessibility in fine dining, Yannick Benjamin is bringing the same ethos to Beaupierre.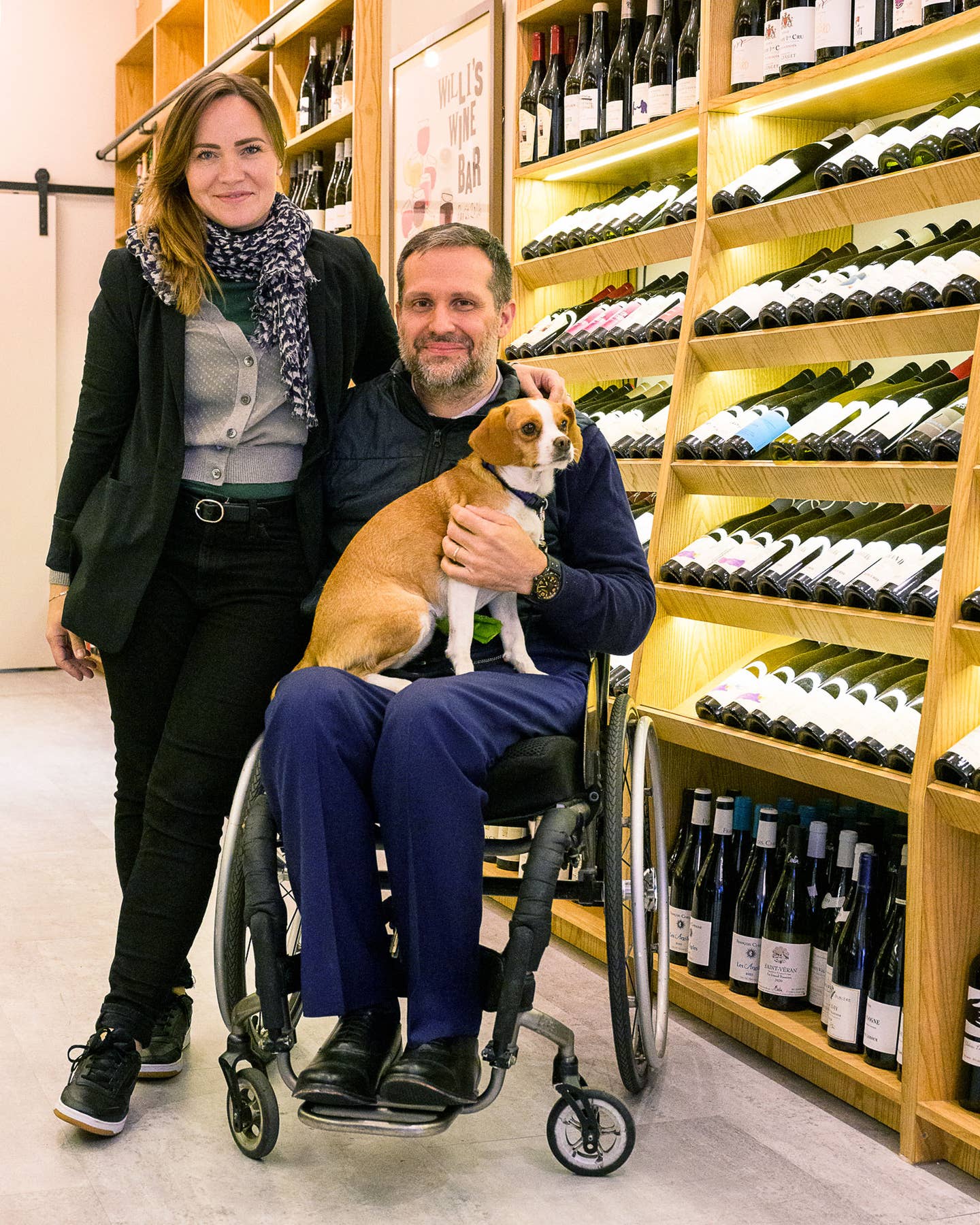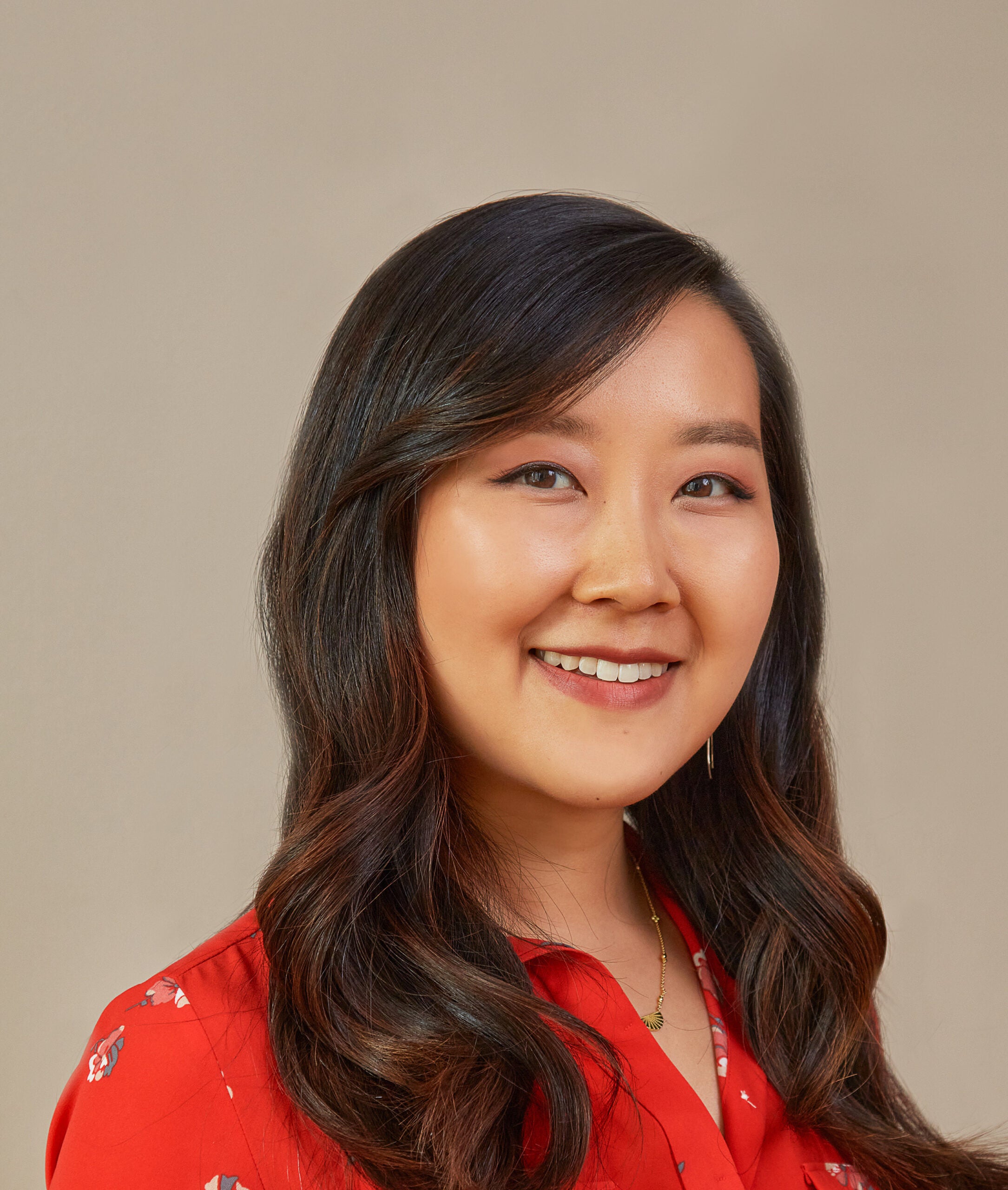 ---
Open the door to the cheerful little wine shop Beaupierre, and the bustle and busyness of Midtown Manhattan recede into the background, replaced by shimmering shelves of reds and whites. Bottles hailing from as far away as Morocco and Croatia, and as close to home as Upstate New York, are exhibited at eye level for anyone who might be in a wheelchair, and the shop's business cards feature Braille. Here, in a quiet corner of one of the metropolitan's most trafficked neighborhoods, this new family-owned store is carving out a safe, welcoming space for the wine-loving and the wine-curious—where accessibility, in every sense of the word, defines the culture.
Yannick Benjamin, a born-and-bred Manhattanite, co-founded Beaupierre with his wife and fellow sommelier Heidi Turzyn. Benjamin grew up surrounded by wine enthusiasts: with a father from the north of France and a mother from Bordeaux, he recalls many childhood visits to French wineries. "I remember going into the cellar and smelling the fermentation, the wines aging. I just loved, loved, loved it," he says. Benjamin was also raised in a family of restaurateurs and knew early on that hospitality would be his life's passion. As a teenager, he began working his way up the front-of-house ranks at famed New York City establishments, including stints at Le Cirque and Oceana. Before turning 21, he began taking courses at the International Wine Center; soon, he was a sommelier on the rise, serving wine at fine-dining spots like Atelier at the Ritz, Jean-Georges, and Felidia.
Then, in 2003, when Benjamin was 25, he was in a car accident that paralyzed him from the waist down. The event changed his life dramatically, but it didn't dull his lifelong love for hospitality. Rather, Benjamin's new reality opened his eyes to the fact that people living with disabilities are too often marginalized and overlooked by the industry—inspiring him to work toward making wine education and appreciation more accessible to all. "We have to really work on that—getting rid of the stigmatization that comes with disability," says Benjamin, pointing out that 61 million Americans live with some kind of disability that may or may not be outwardly apparent. "A lot of these individuals don't vote or don't go out to restaurants because they feel like they're not welcomed," he says. "They feel like they're not being catered to, or that they're being ignored."
To address this problem directly, Benjamin co-founded the non-profit Wheeling Forward in 2011. Through initiatives like college scholarships, fitness programs, and adaptive sporting events, the organization aims to help the disability community access the resources and services they need to live fuller lives. To help support Wheeling Forward's advocacy work, Benjamin also founded Wine on Wheels, which regularly brings together a network of New York City sommeliers for fundraising tasting events. Then, in 2021, Benjamin launched Contento, an East Harlem restaurant acclaimed not only for its innovative Peruvian-inspired menu, but also for its rare culture that accommodates and prioritizes patrons with disabilities in every aspect of the dining experience. Now, he and his wife have teamed up to launch Beaupierre, the next act in their mission to make inclusive hospitality the norm.
Beaupierre's emphasis on accessibility is evident right at the shop's entrance, which offers power-assist wheelchair access. "We're trying to make [shopping in our store] seamless for people with disabilities," says Turzyn. The lighting, too, is intentionally bright, to support those with low vision. Upon entering, patrons meet the owners or the couple's longtime friend and fellow sommelier Nestor Escalante, who extend appropriate assistance based on the guest's requests and needs—whether that means wine pairing suggestions, help with reading a label, or support with carrying bottles to the register. It all comes down to "just simple communication, and not being presumptuous," explains Benjamin, noting that it's important to ascertain what customers might require, before jumping to assumptions.
The store's ethos of inclusivity goes beyond ensuring that the space is physically accessible. In the hospitality industry, fine wine is often positioned as an exclusive luxury reserved for the knowledgeable and well-heeled, but the couple believes there should be a place for everyone at the table. To make their collection as economically accessible as possible, the two work hard to ensure there are plentiful options under $20—an effort that goes hand-in-hand with their mission to meet customers where they are. "Heidi does such a tremendous job of catering to our customers' needs and making sure they feel comfortable—that they should never feel ashamed to ask the simplest question," says Benjamin. "I know what it feels like to feel intimidated by [wine]," adds Turzyn. "Everybody starts from somewhere." The pair have also begun organizing wine seminars for people with disabilities who want to learn more about spirits in a relaxed, unpretentious atmosphere. The purpose of wine, after all, is "to get people together," Benjamin says.
Beaupierre not only welcomes diversity in its customers, but also advocates for it in its inventory. An undercurrent of social and environmental sustainability is evident in the thoughtfully curated collection, which highlights small producers from communities the industry has historically marginalized, and features bottles from lesser-known wine regions around the world. The shop's wide-ranging line-up includes brands like Kumusha Wines, helmed by Zimbabwean sommelier Tinashe Nyamudoka; Aslina Wines, owned by Ntsiki Biyela, a winemaker in South Africa; and Dila-O, which practices Georgia's ancient Qvevri winemaking methods.
Beaupierre's mission is in large part an extension of the impact Benjamin is already making with his restaurant Contento. Just a few years ago, the idea of owning and operating his own barrier-free fine dining establishment felt like a far-off prospect—until his friend and fellow para-athlete George Gallego told him about a retail space that had become available down the street from Gallego's East Harlem apartment. Along with Gallego's friend Lorenz Skeeter, who was leasing the space, the friends decided to venture into business together. They brought on Lima-born-and-raised chef Oscar Lorenzzi to helm the kitchen and craft a menu inspired by his native Peruvian cuisine; sommelier Mara Rudzinski to serve as managing partner; and Turzyn to develop craft cocktails. After its spring 2020 launch was delayed due to the pandemic, Contento finally opened its doors in the summer of 2021.
At the restaurant, respect and consideration for people with varying disabilities permeates the ambiance—from adaptive flatware on the tables, to grab bars in the bathroom, to a wheelchair-friendly bar design. Menus are available in both Braille and an audio format. "When you really want to create a space that is inviting, you have to figure out ways to remove barriers," says Gallego, explaining that it's important to "create options so that people can have a choice, and they don't feel like they're being forced to take a specific approach." With that goal in mind, the staff is carefully trained in the appropriate protocols and etiquette for ensuring patrons with different disabilities feel safe and secure. And at Contento, Lorenzzi ensures there's plenty for everybody to enjoy: the level of customer care in the dining room also imbues the kitchen, which dishes up standouts like short-rib udon noodles, spicy mussels in tomato broth, and arroz con pato. "We call it Peruvian American comfort food," says the chef.
Since the acclaim for Contento's culinary offerings and impactful hospitality has spread, the team has received outreach from many restaurateurs hoping to follow their example and create more accessible spaces. "Yannick started a movement years before Contento," Gallego says. "Now that we have our own platform, I think that even more people are hearing what we have to say."
Today, over in Midtown, Benjamin is bringing these values to a new, wine-focused audience. For the sommelier, getting to open up shop at this particular address—664 10th Avenue—feels tinged with serendipity. Not only did he grow up in this exact walk-up apartment building (which he had to leave after his accident), but his parents still live there, his sister resides two buildings down, and his uncle is just a block away. "It's something that Yannick holds very close to his heart," says Turzyn. The name of the shop couldn't be more fitting: Beaupierre translates to "beautiful stone" in French, and Benjamin's father's name is also Pierre. "I am nothing without my family," says Benjamin.
Every day, being surrounded by their support fuels his tireless drive to make the wine world more inclusive. "Having our own little place here is quite special," he says. "It's a real blessing."