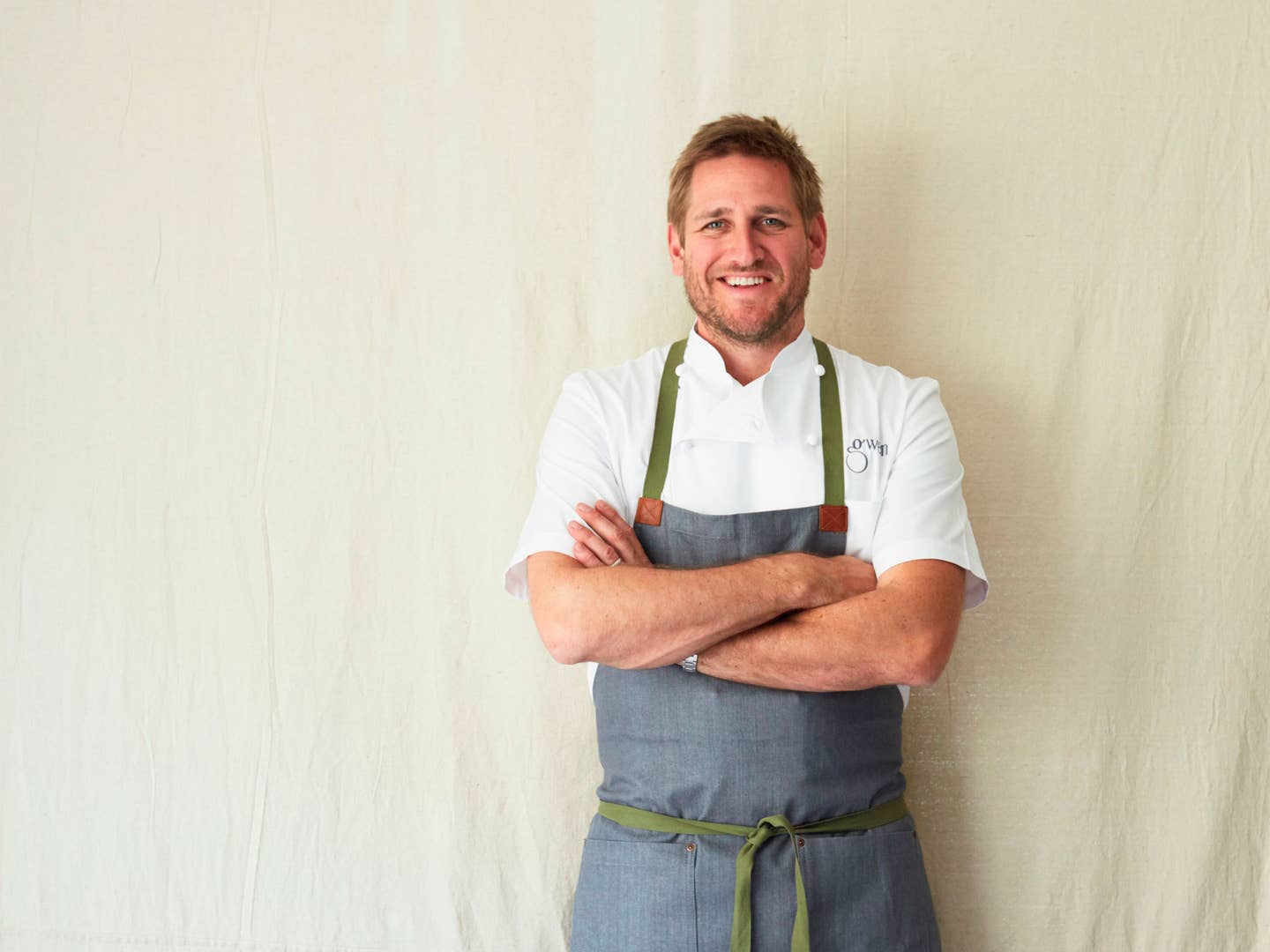 Travel
Curtis Stone's Guide to LA's Best Strip Mall Sushi and Korean Barbecue
The Aussie chef has turned Angelino insider with the fervor of the converted
"It was a big culture shock for me moving to Los Angeles from the UK," Curtis Stone says. "There were so many restaurants and people and communities that I had never experienced before." Not a surprising remark for someone moving to a city that's home to people from 180 different countries speaking 140 languages.
Stone was born in Melbourne. He moved to London in his early twenties and spent ten years there cooking for the likes of Marco Pierre White. As a new Angelino, Stone is fascinated by the city's breadth and depth of Mexican, South and Central American, Korean, and Japanese restaurants. "I had never been to a Koreatown before," Stone tells me. (The abundant Asian population in Australia is predominantly from neighboring Southeast Asian countries like Thailand and Vietnam, not Korea.)
Stone will be the Local Star at the James Beard Foundation dinner at Vibiana in Los Angeles this Friday, the 23rd. The dinner is part of a series introduced in 2013 called Taste America, whereby the Foundation takes the iconic Beard dinners historically held at 167 12th Street in Manhattan's Greenwich Village to ten different U.S. cities. "Taste America is a celebration of the best chefs, flavors and American cuisine all across the country," says Susan Ungaro, Foundation president of ten years. For Stone, who'll be cooking alongside Scott Conant, Hedy Goldsmith, and Neal Fraser, it's a chance to take what he's been playing with at Maude and Gwen, his two LA restaurants, into a different spotlight.
As the star of TLC's Take Home Chef, Stone "was cooking in a different home every day, shopping at all these different markets in a different part of Los Angeles on a daily basis." This was his first exposure to the city's diversity, and he's since become an authority on where to eat.
"If you're going to do sushi," Stone starts, "there's a few ways to do it." Stone's favorite place is Sushi Park. It's a small space on the second floor in a strip mall with a sign out front that says "No Take Away. No California Roll. No Spicy Tuna Roll." Stone says the chef will quickly point out to you how to eat the varieties of fish: soy, no soy etc. "After I first had sushi here I thought, 'Holy shit!' What have I been eating all this time that people call sushi?"
Dollar Taco Dos and Don'ts
"The further east you go in Los Angeles, the better the tacos get," Stone tells me, and goes on about how the best Mexican food in LA isn't served in restaurants, but as street food. "The way to choose the best taco stand," he says, "is to look for the biggest queue." And take note: "Price is no indication of quality. Often, the more you spend the worse it is. You want to find dollar tacos."
Stone's wife, the actress Lindsay Price, hipped Stone to Korean barbecue. Her mom is Korean, and a "great cook," Stone says. He'll go to Chung Ki Wa for Korean Barbecue, and he loves to shop in Koreatown. "There are great places everywhere," he says, "and great Korean markets where you can find fresh seafood and beautiful produce."
One of Stone's favorite places to eat, though, isn't a restaurant. "Los Angeles just has such incredible ingredients," he says. "And one of my favorite things to do is shop and take advantage of this and take a picnic at Hollywood Bowl," the historic amphitheater in the Hollywood Hills.
Angelinos are used to traveling for good food; the same is true for Stone. He calls out restaurants around town like Bestia, Providence, Birch, and Pizzeria Mozza as places he'll take visiting friends to. The Field of Dreams "If You Build It They Will Come" ethos is true for Stone the restaurateur too. And he attributes this largely to his staff, and the fact that, "There are so many great chefs coming to LA. It's becoming such a culinary destination, and the food keeps getting better as the talent keeps coming here."