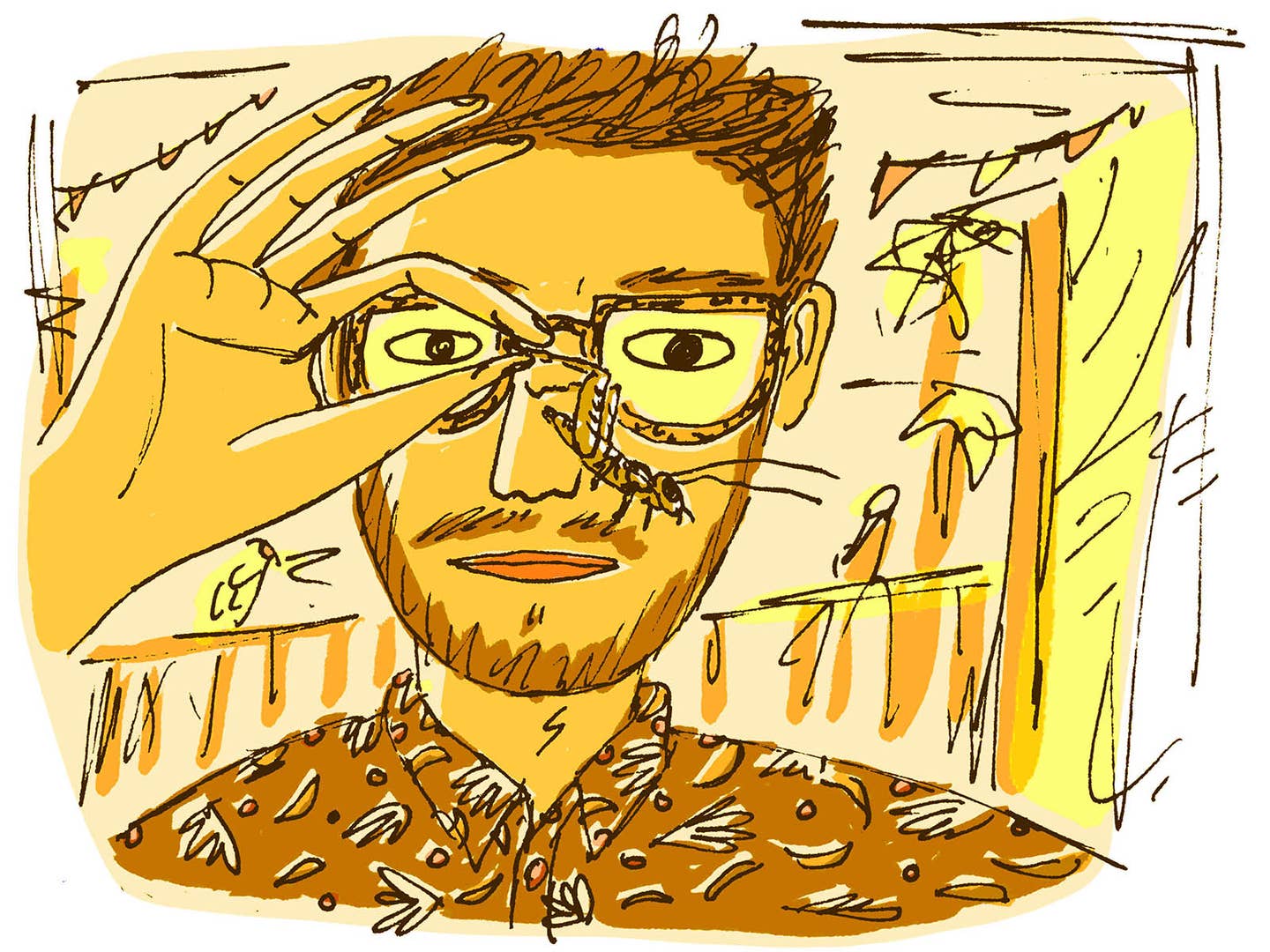 Travel
Dispatch: Eating Crickets in Plaza Hidalgo
A brief encounter with Mexico City's tiniest street food
We wander through Mexico City's Coyoacan neighborhood eating corn, the street coyotes of its namesake now streams of blissful loiterers curling around the merchants into Plaza Hidalgo. The colors all shock and burst, the grifters look like your niece. Everyone is flexing a fist or flashing a grin, eager for energy. We'd just been gawking at Frida Kahlo's death mask and I'd felt thick, dark, but now in the rushing light I am ageless and unbounded. The square is a lemon having a fit. It's old colonial Mexico in bright bloom.
Restaurant patios line the back wall of the square, all with their own busker in front; we choose the only one with a table open. This is where Cortés, with the ghosts of an empire dripping from his hands, tortured Cuauhtémoc, the last Aztec emperor. The square now all laughter and accordions, knock-off Minions and Bart Simpsons, we order beer and tequila. We order guacamole, too, but con chapulines throws us off, and the waiter, pinching his fingers together and struggling, can't seem to find the word either. We decide to try it regardless.
He returns and sets a small white bowl down. Ah. Chapulines.
"¿Cómo se dice?" he asks.
They look like tiny grasshoppers. They've been toasted to a dry crisp, salted and limed, like a sunflower seed with a face. You'll see them on barrio streets piled into soft, coppery pyramids, sold by the cupful. I hold one up by its brittle back leg and examine it, how frozen it seems, suspended in a faraway time like the people of Aztlán, like my own Mexican heritage hanging thin and fading in some familial echo.
And we crunch them and dip them and wash them down with the cold beer, their bronzed bodies like dead royalty waiting in the sunlit bowl. Their taste is all subtle hints: ajo, lima, spikes of salt. I am astounded by the facts: we are in Mexico City, we are eating crickets, we are beaming. I am an arm reaching back through generations, I see my grandmother's hands in my hands, I am staked into an exploding history. Which likely means nothing, I think, while a guitar creaks, while my amber beer beads, while the young plaza girls try to shake pesos from our trees.
Alan Hanson is a writer from California and an amateur entomophagist. You can find him on Twitter here.