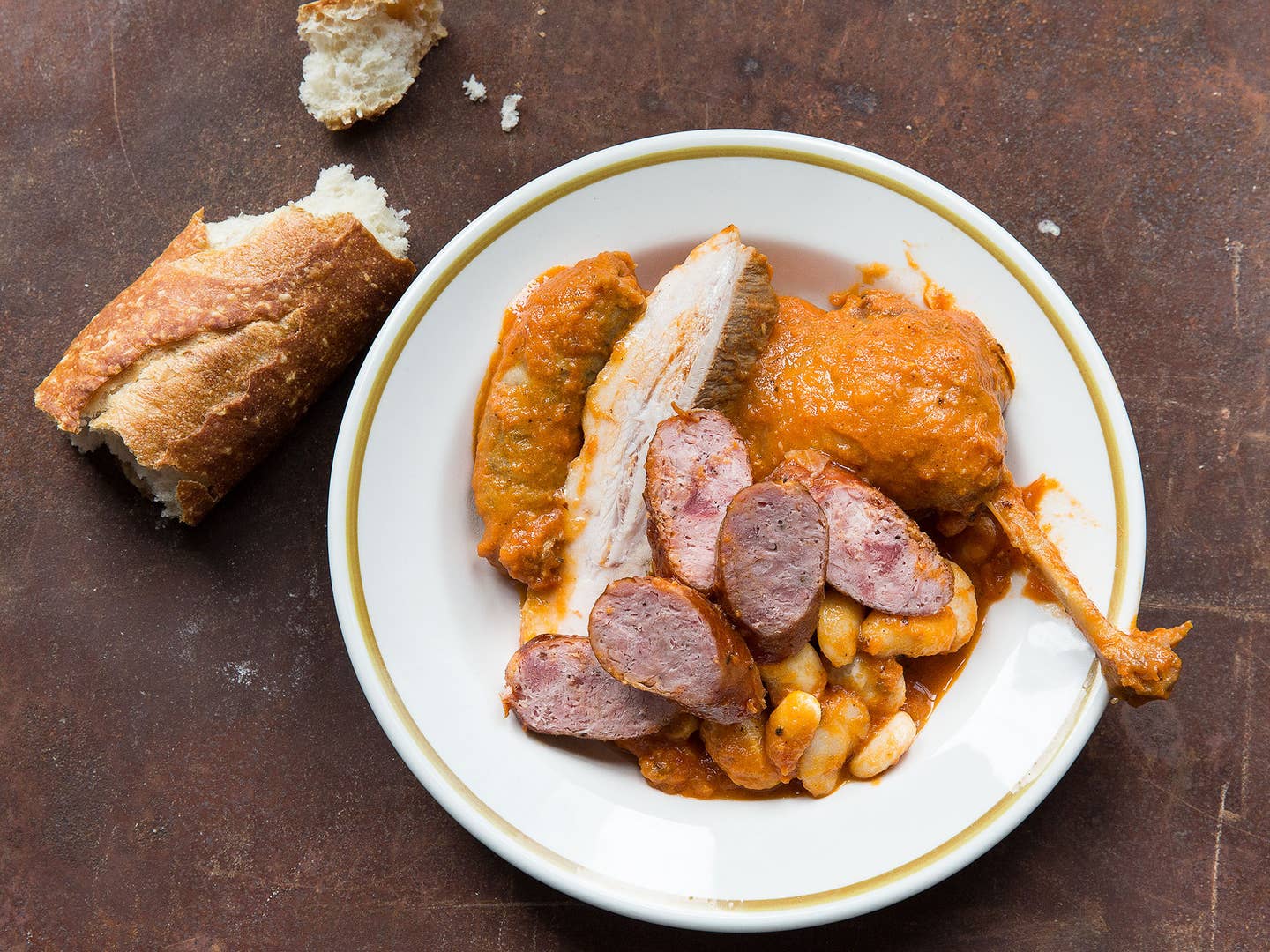 Culture
Make Dominique Ansel's Incredible Three-Day Cassoulet
Good pork-loaded stews come to those who wait
The bible tells us the Earth was made in six days. Cassoulet only takes half that long.
At least, it does if you make it Dominique Ansel's way: spending a day making duck leg confit, then another carefully browning four kinds of meat and slowly simmering beans, then a third (a rest day!) letting the stew's flavors mingle. It all sounds entirely too much, until you take a garlic-soaked bite and appreciate that yes, some things are worth waiting for.
While the New York pastry chef's desserts push the limits of sweet innovation, his cassoulet is all about the classics. That means seeking out meaty Moulard ducks for confit, smoky Morteau sausages, and fat-bellied tarbais beans that cook up soft and creamy but retain their forms. Of course, substitute as you need to, so long as you're clear on this: Time is non-negotiable.
Confit is slow. Simmering beans is slow. Reducing the sauce, a loose puree of San Marzano tomatoes, wine, and aromatics cooked in pork fat, is slow—a process the French call "breaking the seven skins," for the number of times you let a skin form on the broth as it reduces, then stir it up with a spoon to reduce it some more. Cassoulet is a dish for when you have time to kill. But this is what long weekends are for.