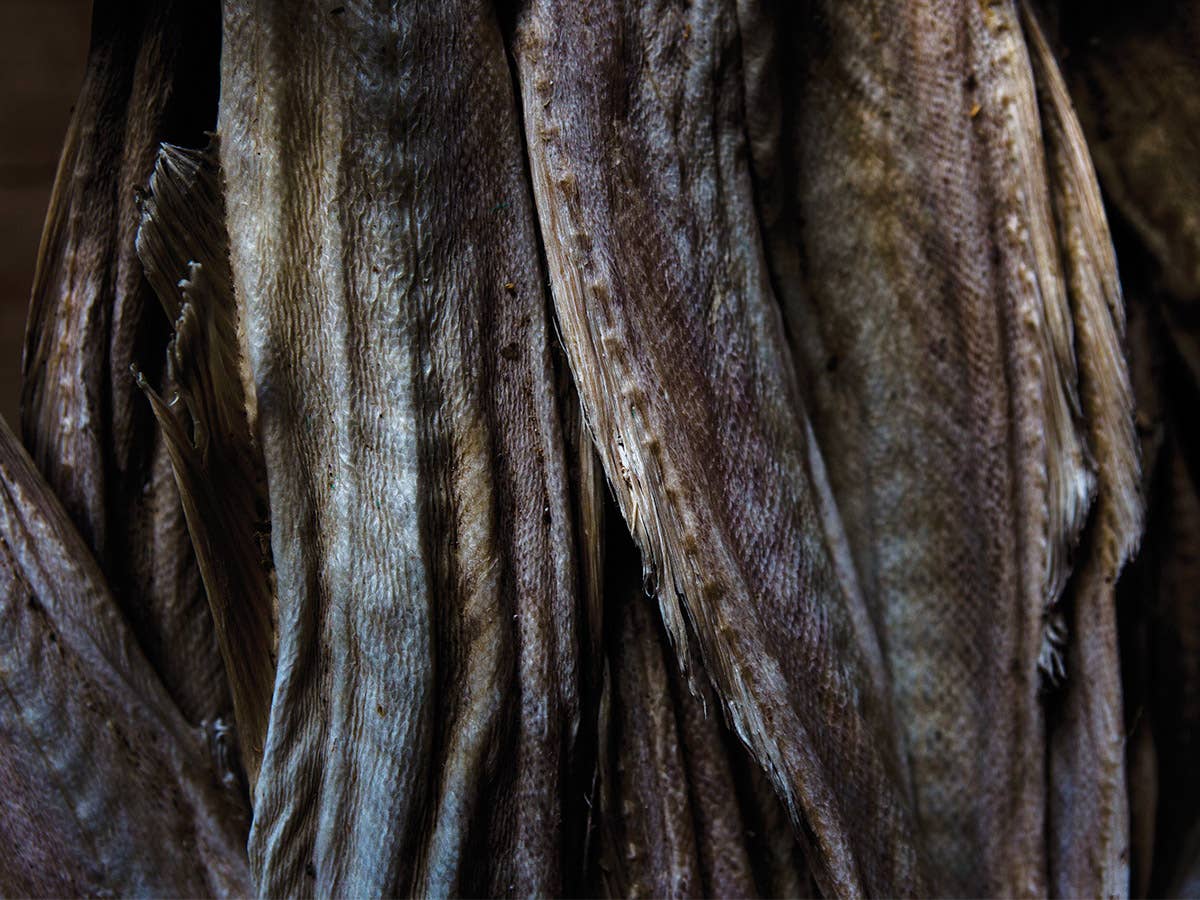 Travel
Everyone in the World Loves Dried Cod
Well, almost. See who in our brief guide to the globe's favorite cured fish
In Norway, cod is aged on racks anywhere from a couple of weeks to two months. Called tørrfisk, or stockfish, it's reconstituted and folded into fish soup, stewed with tomatoes and onions for bacalao, and sautéed with bacon and potatoes.
The largest consumer of stockfish outside of Norway. Restaurants in the Veneto make baccalà mantecato, or rehydrated cod whipped with olive oil until dense but fluffy, like a fish mousse.
In French, cod is known as morue, which at one point, was synonymous with "prostitute." Today, it's more often equated with salt cod, which is soaked and whipped with garlic, olive oil, cream, and potatoes, and baked to make brandade de morue or (the potato-less) brandade de Nîmes.
Called bacalao in Spain, salt cod is commonly used in Basque and Catalan cooking for al pil-pil, a preparation in garlic, chiles, and olive oil, or a la vizcaína, a tomato-and-roasted-pepper-based stew.