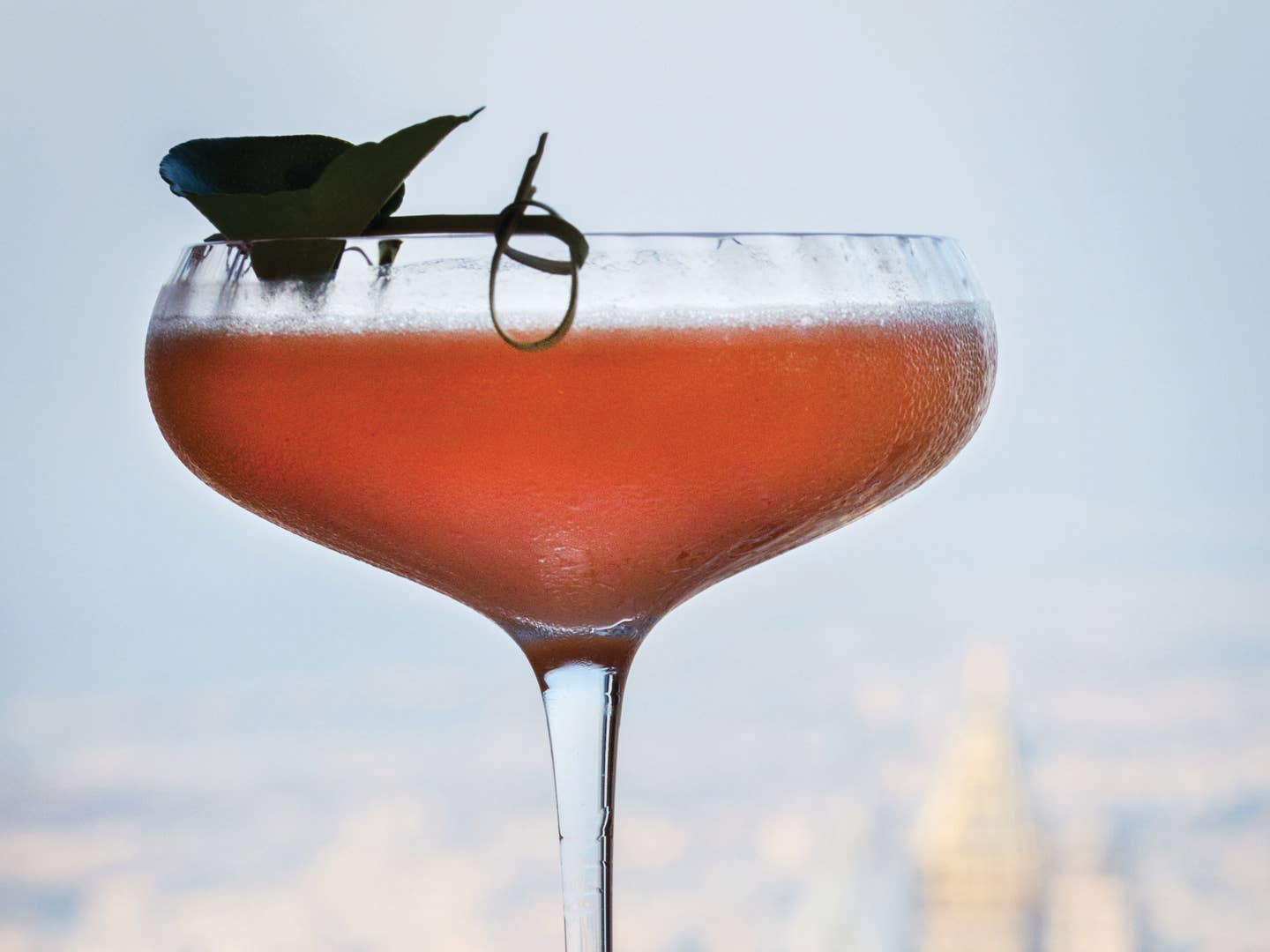 Travel
A Drink with a View
A visit to Dubai requires a trip to the Burj Khalifa, the city's most iconic landmark
A visit to Dubai requires a trip to the Burj Khalifa, the city's most iconic landmark. Bypass the line of tourists waiting to go up to the observation deck from the mall and enter through the chic lobby of the Armani hotel. Take the lift down to level C, where you will wind through a few maze-like corridors to reach the unmarked, round reception area for Atmosphere lounge. It's best to call ahead to reserve a seat by the window, but if you forget, you can usually score a table for a minimum spend of 200-250 dirhams per person, which you'll easily meet with a few cocktails. Once you're past the black clad staff, step into the elevator and rocket skyward until the doors open and you are welcomed by a shock of floor-to-ceiling windows framing the pulsing city 123 floors below. The best time to visit is just before sunset, when you can watch the ever-growing metropolis transform as the sun dips and the glittering lights come on.
The signature cocktails are sweet, so if you prefer a more subdued tipple, order an off-the-menu Manhattan, which the bartenders make using anise-flavored bitters. Gigantic cheese-stuffed green olives will be served with your beverages. If you want a more substantial nibble to accompany your view, the bar snacks, from a delicate crab and avocado salad to wagu sliders, are exactly as stylishly petit and expensive as you would expect, but far better that you would have imagined.
With order placed and cocktail in hand, let your eyes wander over the tables of boisterous cigar-smoking businessmen, European fashionistas in designer mini-dresses, glamorous Emirati women in flowing abayas talking quietly with their khandoora-clad husbands, and a scattering of people sitting alone typing furiously on their iPhones. From the top of the tallest building in the world, you can see Dubai's playful opulence, echoing a bygone era of glitz. Close your eyes and you can feel the raw ambition beneath it all. Look down at the ribbon of red lights snaking up Sheikh Zaid Road and raise a glass to the kebab men grilling in Satwa, to the fishermen hauling the evening catch onto Jumeirah beach, to the restaurateurs making a new start for themselves in Deira, and to all the workers, hustlers, laborers, moguls, millionaires, and risk-takers driving this sparkling city towards the biggest, tallest, newest, next best thing.