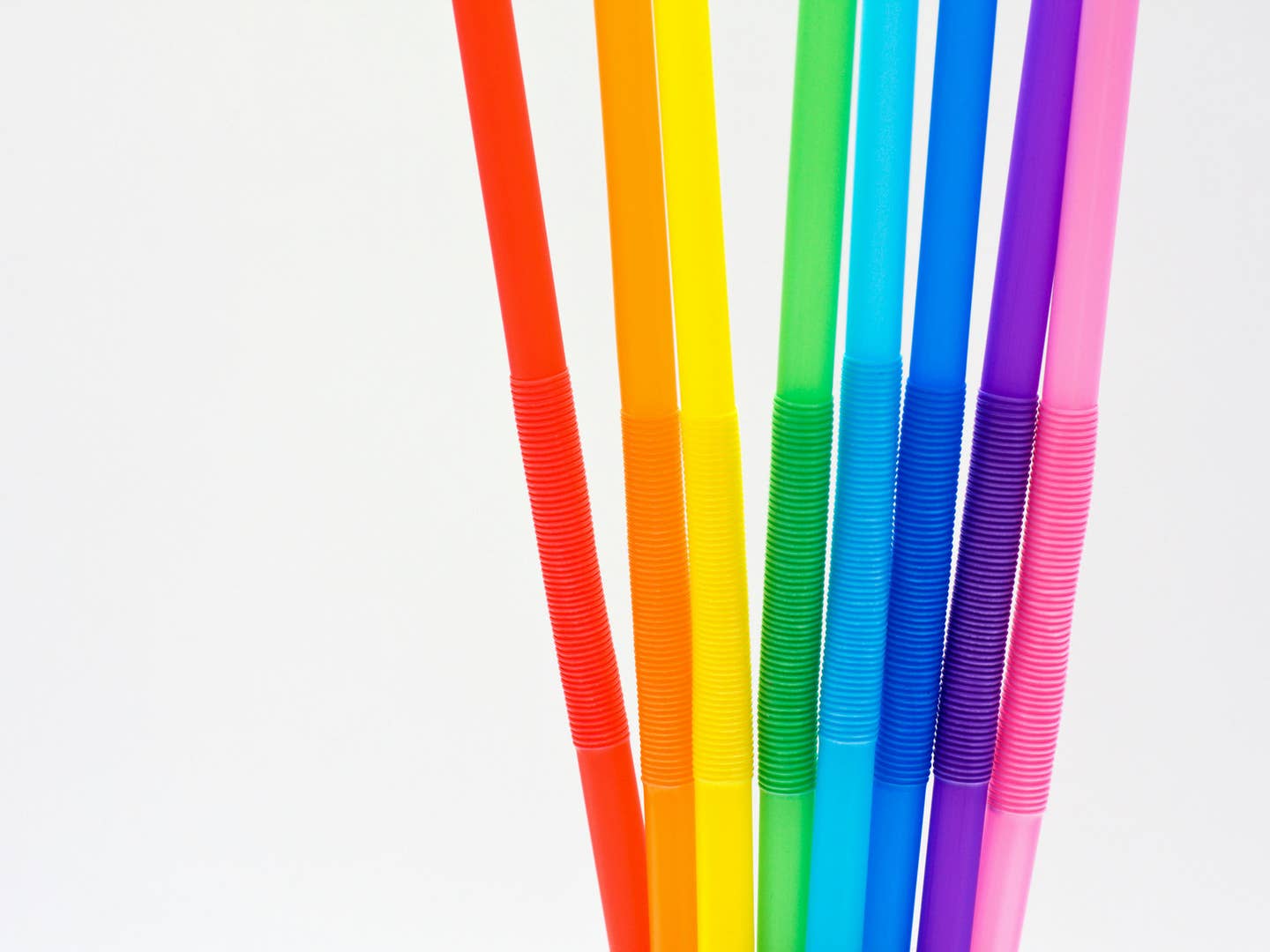 Culture
This Edible Straw Could Help Reduce the Amount of Plastic in Oceans
Consider it an environmentally friendly, post-drink snack
Worried about the environmental impact of all your plastic straws? The new, edible Lolistraw could offer a fun, environmentally-friendly alternative for all your slurping needs.
As Fast Company reports, Loliware, the company behind the straws, wants consumers to imagine a world where one could drink a cold brew with a delicious vanilla- or caramel-flavored straw—one that offers the same structure and durability as a plastic one—and sleep well at night knowing their latte hasn't sent any marine life to an untimely death.
As we reported earlier this year, Americans throw away 500 million plastic straws a day—that's enough to fill 125 school buses, end to end. If you tallied up the yearly total, you'd have a line that wrapped around the world two and a half times. Of that amount, there are 250,000 tons afloat at sea; and, according to Fast Company, the amount of plastic in oceans is estimated to have exceeded the number of fish by volume by 2050.
Chelsea Briganti, the co-founder of Loliware, which started making edible cups in 2015, told Fast Company that in order to combat waste, they couldn't just tell people not to use a straw, but they could provide them with a healthier alternative.
"We're providing them a solution to the plastic straw crisis while also giving them a fun experience on top of that," Briganti told Fast Company. "It's not about the consumer sacrificing anymore, it's about the consumer having fun and being sustainable at the same time."
According to the company's Kickstarter page, the straw is made out of a seaweed-based material technology that is: "100% plastic-free, hyper-compostable, marine-degradable, and non-GMO." The benefit of using seaweed, according to Loliware, is that it requires no land resources and is able to absorb CO2.
As far as appearance, one of the proposed designs is clear, resembling its competing paper and plastic straws, while others feature bright colors. Currently, the company is fundraising with the goal of mass-marketing the product to coffee shops, stadiums and restaurants where straws are most used.