China Just Busted 50 Factories for Manufacturing Fake Sauces and Seasonings
Officials say the Tianjin fake sauce ring has been selling bootleg goods across the country for as long as a decade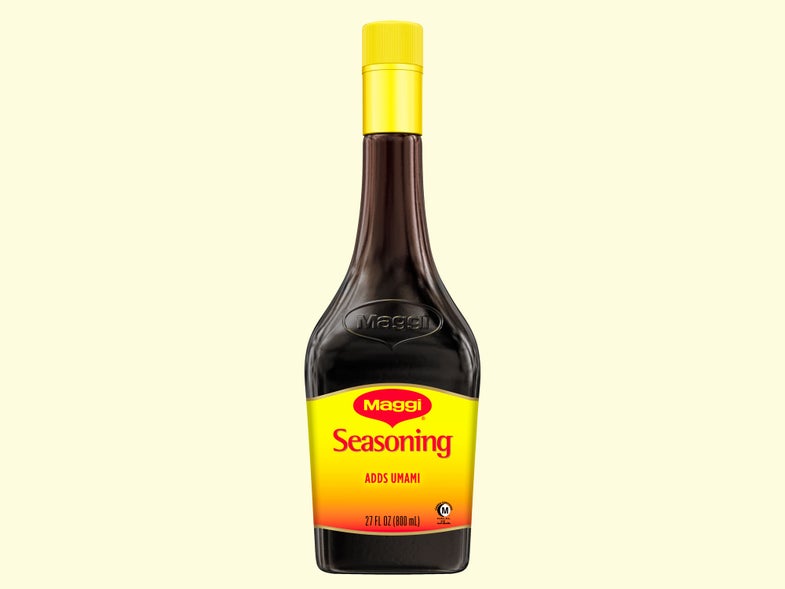 Thought you were sick of fake news? In China, fake food is literally making people sick. According to Mashable, some 50 factories in the northeastern area of Tianjin have been busted by the Chinese government for producing bootleg versions of popular sauces and flavorings ranging from soy sauce to chicken stock cubes—for up to a decade.
As first reported in a Beijing News investigation, the factories involved in the toxic sauce ring were labeling their phony products—many flavored with illegal ingredients—with labels of household name brands such as Lee Kum Kee, Knorr, and even Nestlé. Most notable among products was Nestlé's Maggi seasoning sauce, a ubiquitous staple in Asian pantries and supermarkets. Over the past 10 years, it's estimated these family-run factories have sold up to $14 million dollars (100 million yuan) of counterfeit goods across the country.
Prompted to raid the factories following that Beijing News report, police discovered that the artificial sauces contained unclean tap water, industrial grade salt—which is unfit for human consumption due to its cancer-causing agents—as well as secondhand and previously used spices from other factories. Once purchased, those spices and herbs were then ground into a fine powder to be re-used as flavorings. Officials also observed that the finished sauces were often "stored out in the open next to rubbish dumps."
Sadly, fake food is an ongoing problem, and not just in China. Just last year, we were shocked to find that, upon DNA testing, up to a quarter of the lamb dishes ordered in NYC restaurants were not in fact 100% lamb, and that apparently, some companies think it's ok to add wood pulp and cellulose to their "100% parmesan cheese."
The willingness of businesses and corporation to lie to consumers, at the possible expense of their health, is not something we take lightly at SAVEUR. Stay tuned for more on fake food scandals, and take care to shop responsibly and locally when possible. Just don't take those 'local' labels for a given.