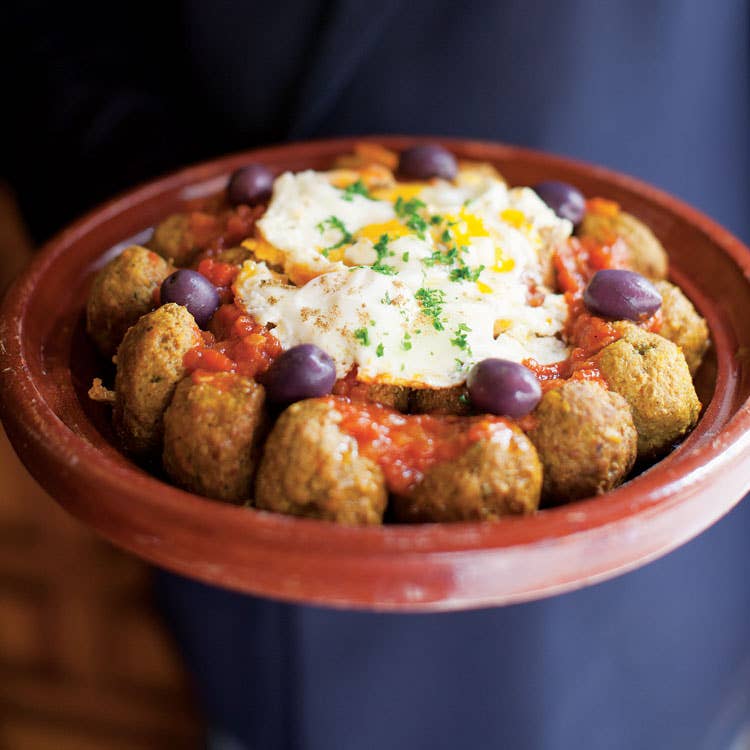 Culture
There is a Great Lamb Scam Plaguing America
A new investigation reveals that restaurants often substitute or mix cheaper meats into dishes labeled as lamb
If you've ordered a lamb dish at a restaurant recently, there's a chance that you got fleeced on the meat. A recent investigation by Inside Edition into restaurants in New York and Los Angeles revealed that nearly a quarter of lamb dishes sampled were in fact made entirely from, or blended with, less costly proteins including goat, beef, and even chicken.
The study, conducted by Inside Edition's I-Squad, involved ordering lamb dishes from 39 food businesses—everything from street carts to fine dining restaurants—packing them up, and sending them to a DNA lab for testing. The results were alarming to say the least. When confronted with the damning evidence by host Lisa Guerrero, some the offending restaurants, which included New York's buzzy El Colmado, stood by their claim that their dishes consisted solely of lamb.
Now, if you're wondering how to ensure the lamb they order is actually lamb, chef Alexander Pepetsas of Kellari Tavern in New York suggests ordering dishes that are more recognizably lamby, such as lamb chops. Other foods like gyros or meatballs, which employ ground or shredded meat, are simply much easier to fake. As for our two cents, we suggest buying lamb from a reputable butcher or grocer, and cooking up one our 40 best lamb recipes from around the world.