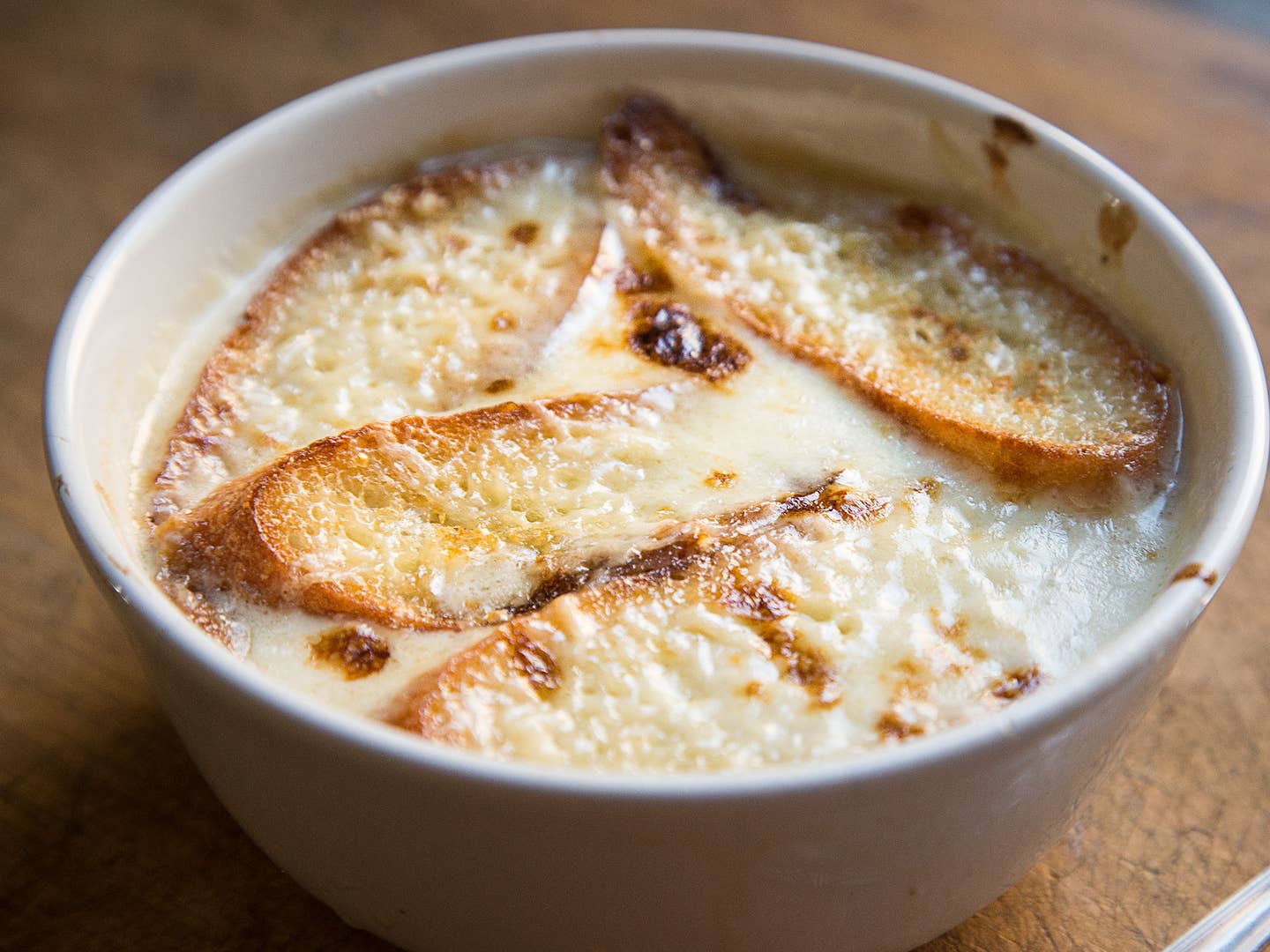 Culture
Michel Roux Has the Fastest Way to Make French Onion Soup
No caramelizing onions all night
French onion soup is never the first soup of choice for the home cook. Oft beloved but rarely made outside of restaurants, it's a simple dish that remains, for many, shrouded in mystery. How thick do I cut the onions? Do I cook them in oil or butter? High heat or low heat? Beef or chicken stock? Doesn't it take forever to make?
Questions abound, so leave it to a French chef with the last name Roux to teach us how it's done. Michel Roux, the French-born chef of Le Gavroche, England's first three Michelin starred restaurant, adds cider in his take on the French classic, and demystifies what he calls "one of the best dishes in winter" along the way. And the way he does it, the dish won't require you standing over a stove while caramelizing onions. Actually, this dish only takes an hour, start to finish
Roux calls this soup "easy going." It doesn't take long, but that doesn't mean you can rush it. For him, it's all about subtleties. Bring just a bit of color to the onions in a pan with butter over gentle heat. Build a roux of flour and butter in another, but only cook it to a light blonde to give the soup richness but also extra flavor. Chef Roux also recommends a bouquet garni, allowing more subtlety to come from bay leaves, thyme and parsley. Shortly after the stock joins the onions, your soup can be ladled into bowls, topped with toasted bread and cheese, and baked. And because you made it fast, you can eat it slowly. This is a soup to savor.