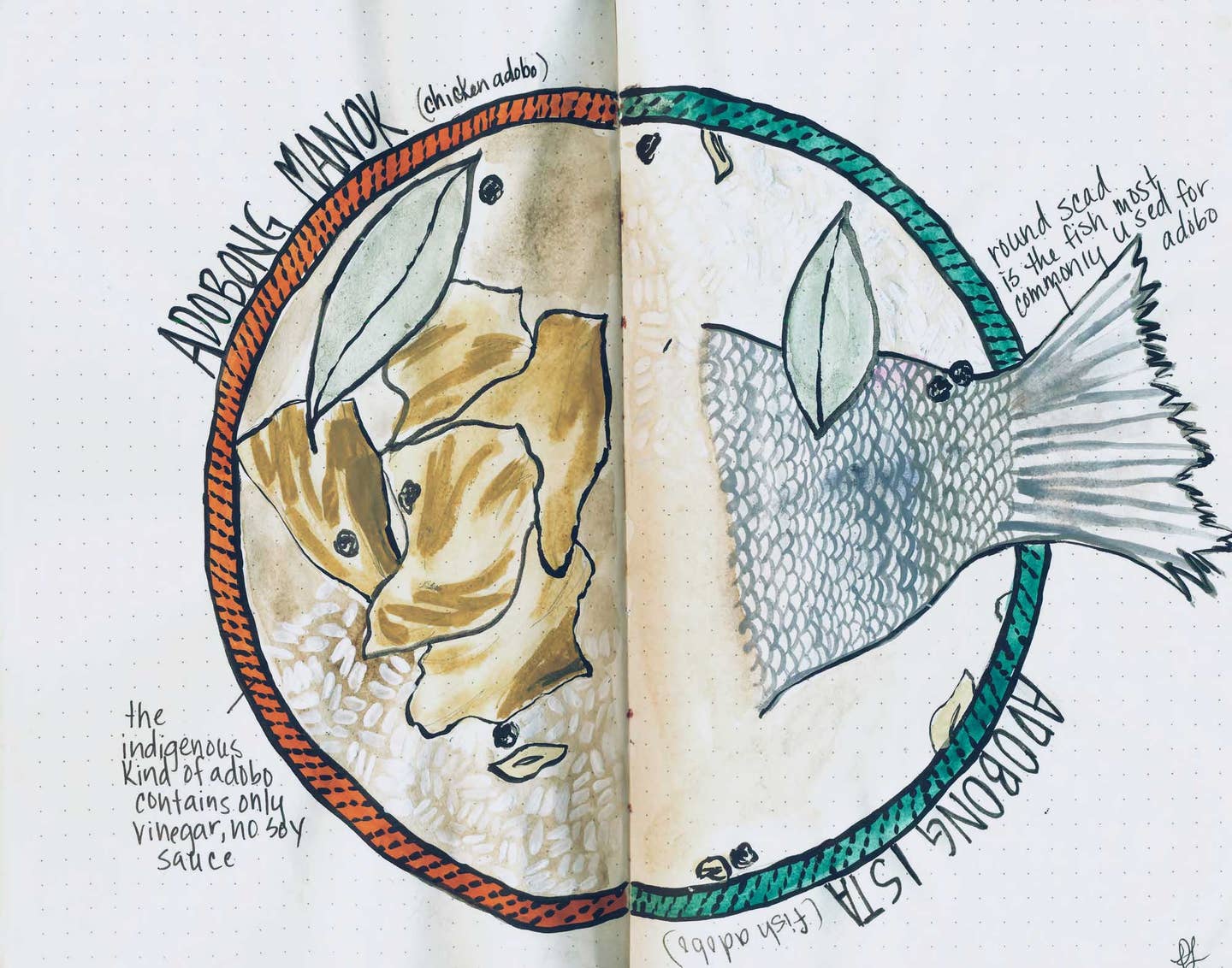 Culture
A Beginner's Guide to Understanding Filipino Adobo
This tangy, savory stew is the unofficial national dish of the Philippines. Now if only we could agree on a recipe
My grandmother is so opposed to bay leaf in her adobo that she's risked first degree burns to get rid of it. A while ago I was making the classic Filipino dish for her—with bay leaves, as many of us Filipinos do—only to find that, when my back was turned, she'd cranked up the heat and fished out the offending leaves with her bare hands before adding more water to the pot.
So it is with Filipinos and our unofficial national dish. Though Spanish in name, the actual process is an indigenous method of preserving meat with vinegar and salt. The original name of said process was a victim of lexical imperialism and has since been lost in history. But the core concept remains—with fanatical devotion and incredible variation.
While the core adobo concept remains the same across the country—pork or chicken braised in a garlic-laced soy and vinegar sauce with some aromatics—recipes vary not just by region, but by (and within!) families. Across the thousands of islands in the Philippines, the dish has adapted to its local surroundings, and with pride.
Cooks eventually switched to Chinese soy sauce in place of salt, though some purists in the Visayas region of the Philippines still prepare it in the indigenous way without the Chinese import). In Muslim Zamboanga, adobo has evolved into a creamy dish that uses coconut milk, called adobong sa gatâ. In Cavite, where the turmeric rhyzome grows everywhere, it only makes sense that it would be incorporated into the local version of the dish, called adobong dilaw. Other versions include beef, mashed pork liver, chili, patis (fish sauce), and annatto oil. Even crocodile adobo is a thing, which I discovered on my trip to El Nido, Palawan while visiting a crocodile sanctuary that had ironically placed crocodile meat on the on-site restaurant's menu.
Here are a few of the main adobo variations worth seeking out. And if you need a recipe to get started, we have a couple to get you going.
In a country where pork is the king of all proteins, adobong baboy, or pork adobo, is the most popular, and the one that benefits most from the braising to turn the meat tender and help it soak up flavor. Especially when partnered with intensely garlicky fried rice.
Adobong hipon, or shrimp adobo, is made with the same base ingredients as a classic adobo, but instead of braising, the shrimp is added for only a few minutes towards the end of the cooking process to avoid a rubbery texture. Adding coconut milk makes the sauce thicker and richer and steers it in the direction of a Thai curry.
Adobong manok, or chicken adobo, is another classic that can be made with or without soy sauce. In this case, vinegar is what actually tenderizes the meat, and most of the flavor comes from the garlic, bay leaf, and black peppercorns.
Adobong ista is a delightfully messy whole fish preparation. Eating it gracefully work a fork and knife is not an option. If you have a "sour tooth" and love tart ceviche, this is the one for you.