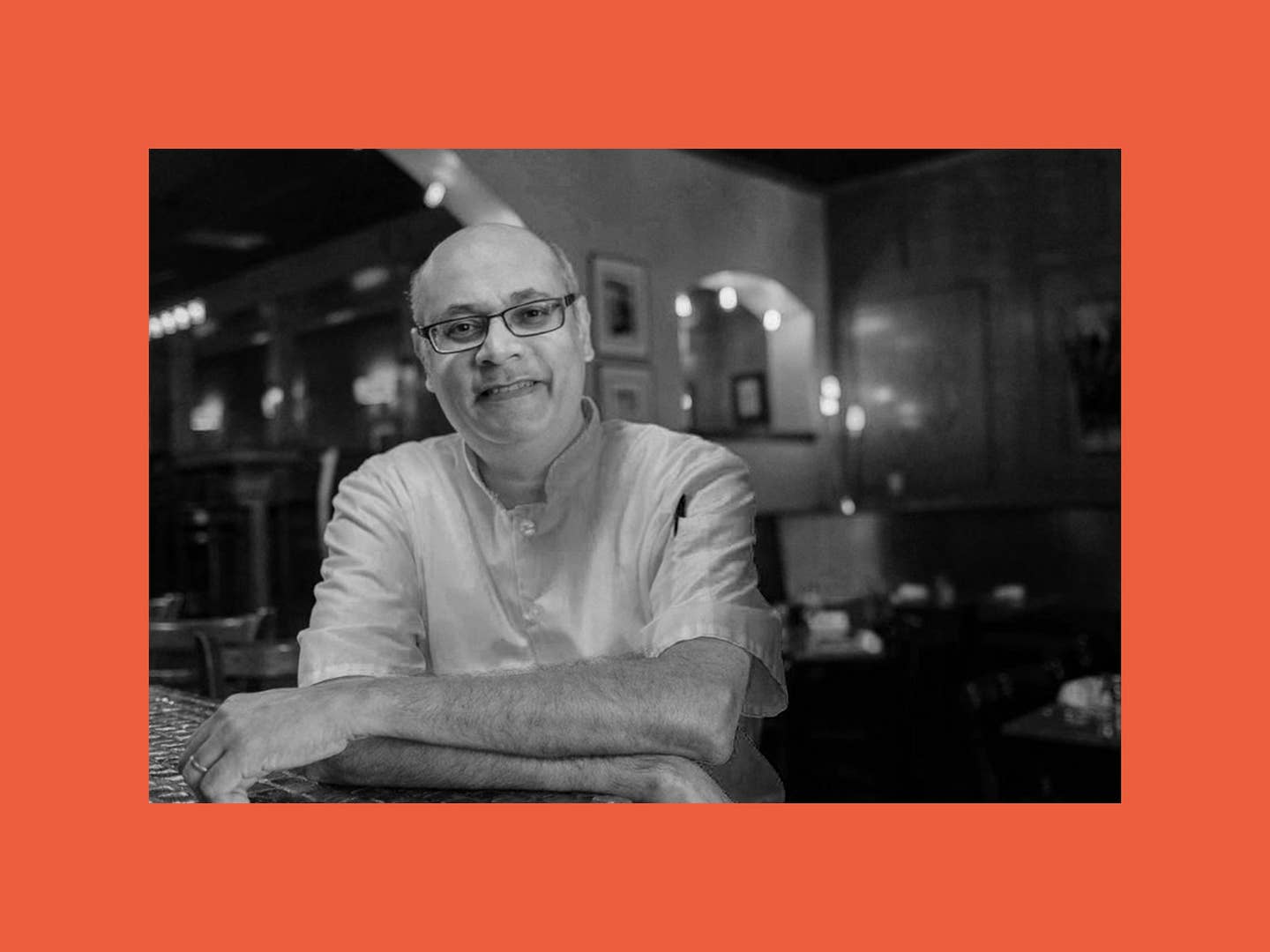 Culture
On Curry Powder and Colonialism
Chef Vish Bhatt considers the spice blend's surprising origins—and North America's deep culinary ties to India.
India and the United States are innately linked. As we celebrate Thanksgiving—and with it the Pilgrims and subsequent British Colonizers who set in motion what would eventually become the U.S. and Canada—let us remember that those settlers were funded by, or in many cases actually were men who had made ungodly sums of money in their ventures with the British East India Company.
This is especially true of the Virginia colonies, where many large estates were staffed by Indian indentured servants. As British landowners built their manor houses and fortunes in the new colonies, the ladies of the house entertained as was en vogue, hosting parties that mimicked those thrown in wealthy circles from London to Calcutta. These grand soirées were meant to show off not only the host's wealth, but also the hostess' sophistication and familiarity with the fashions of the British Empire. How better to accomplish both goals than to serve food seasoned with the Eastern colonies' exotic and expensive spices—ingredients which nodded to the Crown's holdings and to the hugely profitable East India Company?
These new memsahibs set trends that less well-to-do colonial housewives would soon follow, offering guests dishes like chutneys, deviled eggs, and piccalilli, all perfumed with aromatic South Asian ingredients. While wealthy baronesses had access to servants hijacked from India—and with them, their knowledge of blending and cooking with spices—everyday homemakers did not. So enterprising merchants figured out a way to market a more affordable way to cook the fashionable, Indian-inflected dishes of the day: They "invented" curry powder.
This all-encompassing blend—a combination of black pepper, cloves, cardamom, nutmeg, and turmeric (among other ingredients)—could be used to insert Indian spicing whenever and wherever one desired. Eventually, the roots of the fragrant mix were forgotten and curry powder came to be thought of as a sort of culinary crutch that no self-respecting Indian cook would deign to use.
I—and many other American chefs with Indian roots—would like to set the record straight. We want you to use premixed curry powder. We also want you to buy and blend your own spices. And we want you to revive these dishes from the colonial American South so that we—as a nation of Americans—can more fully understand the role India has played in the development and history of the United States. Believe it or not, we have been joined at the hip since this country's very inception. It's time to understand and acknowledge this rich history and to start celebrating these flavors, which have always been a part of our country's culinary fabric.
Southern Living's 2019 Southerner of the Year and the James Beard Foundation's 2019 Best Chef South, Vishwesh Bhatt has been a part of Chef John Currence's City Grocery Restaurant Group since 1997. Bhatt started off as a prep cook at City Grocery and worked his way up to Executive Chef at Snackbar which opened in 2009. He and his wife live in Oxford, MS with their cat Bitbit. His book I AM FROM HERE: Stories and Recipes from a Southern Chef, will be published by W W Norton & Co in August, 2022