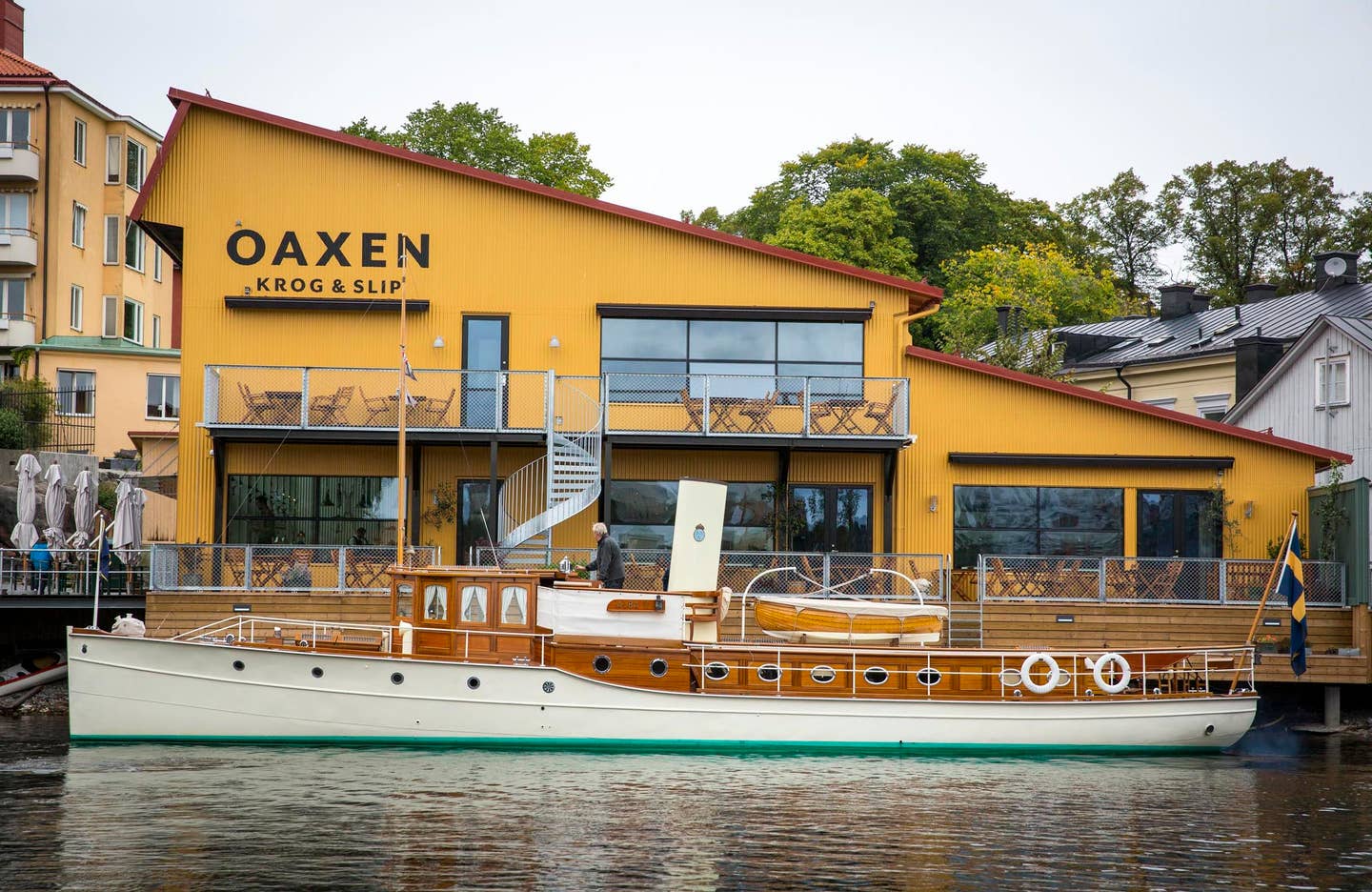 Travel
5 to Know: Fredrik Berselius' Favorite Stockholm Restaurants
Eat herring and grilled rye bread at one of these restaurants, and then go picnic in the archipelago
Michelin-starred Brooklyn chef Fredrik Berselius doesn't make it back to his hometown of Stockholm as often as he'd like, but when summer rolls around, he makes sure to slot in a few vacation days to make the trip. Summer's his favorite season in the city: when it's warm, he can swim in one of the waters in the middle of the city (city hall or Djurgärden, per Berselius' suggestion), go mushroom hunting and berry picking just outside the city, or take a quick boat ride out to the Stockholm archipelago, where Berselius likes to picnic.
Though he says he can't always keep up with what's going on in Sweden's food scene while living in Manhattan, with the guidance of his friends and family in Stockholm, he eats out as often as he can when he's visiting. If you ever find yourself in the city, do as Berselius does and eat at one of his five favorite restaurants—and make sure to save a little time for a picnic with friends in the archipelago, too.
Gro
This restaurant is all about vegetables—if something is local and in season, it will be on the menu. Berselius likes to go for lunch, when you choose a meat, fish, or vegetarian main, which all come with vegetable-heavy sides; you could get a dish of roasted carrots, lentils, and sunflower seeds, or cucumber, pollock, and caraway seeds. He calls it "simple, delicious, and healthy food with a lot of heart."
Gro
Sankt Eriksgatan 67
113 32 Stockholm
+46 8 643 42 22
Oaxen Krog and Slip
Divided into two sections, the "Krog" and the "Slip," this waterside restaurant housed in a refurbished boatyard shed is one that "always lands in the top spots in guide books," Berselius says. For innovative Scandinavian cuisine in six or 10 courses, go to the two-Michelin-starred Krog; for plates of Swedish bistro food, which is heavy on local seafood (like herring and cod) and vegetable plates (like baked tomatoes and green cabbage salad), go to the Slip, whose dishes are meant to be shared.
Ekstedt
Run by restaurateur Niklas Ekstedt, who Berselius says is a "household name" in Sweden due to his popular TV shows and cookbooks, this tasting-menu-only restaurant's all about cooking with fire—over a fire pit, in the wood-fired oven, or on top of a wood stove. So, Ekstedt lets the natural flavors of meats and produce shine—with a smoky, charred flavor—and serves dishes like beef baked in hay with salsify and ramson capers, and Smoked char with beans and Swedish seaweed. "The food is thoughtful and delicious," Berselius says. And to complete the rustic vibe, the restaurant's decor is ultra-Scandinavian with birch wood (the same wood the restaurant uses for cooking), copper, and sandstone decorating half-timbered walls.
Ekstedt
Humlegårdsgatan 17
114 46 Stockholm
+46 8-611 12 10
Volt
"Natural food and natural wine" is how Berselius describes the offerings at this restaurant owned by four friends, where you can order à la carte, or opt for a three-, five-, or seven-course menu. Current offerings include chicken with three types of mushrooms, and elk with pickled beets, bone marrow, and spruce oil. Just don't go between July 19th and August 18th—it's closed for summer holiday.
Volt
Kommendörsgatan 16
114 48 Stockholm
+46 8-662 34 00
Spritmuseum
After leaving Paris' renowned La Gazzetta in late 2013, Sweden-born Petter Nilsson returned home and opened up this restaurant in Stockholm's Spritmuseum, a museum housed in 18th-century naval buildings that's dedicated to anything and everything booze-related. So, grab a drink and dine on dishes like boudin noir with grilled rye bread, elderberries, and strawberries, or semi-freddo of rosehip with meringues. "This is a nice place to have a great meal and enjoy the views of the waters surrounding Stockholm," Berselius says. He suggests getting to the restaurant—which is located on the island of Djurgården—by taking the tram, biking, or simply walking from downtown. And after dining, make sure to make time to explore what else the museum has to offer: wine and spirits tastings, booze-related art exhibitions, and an open-air café where you can gather with friends (with a drink, of course).
Spritmuseum
Djurgårdsvägen 38
115 21 Stockholm
+46 8-121 313 00