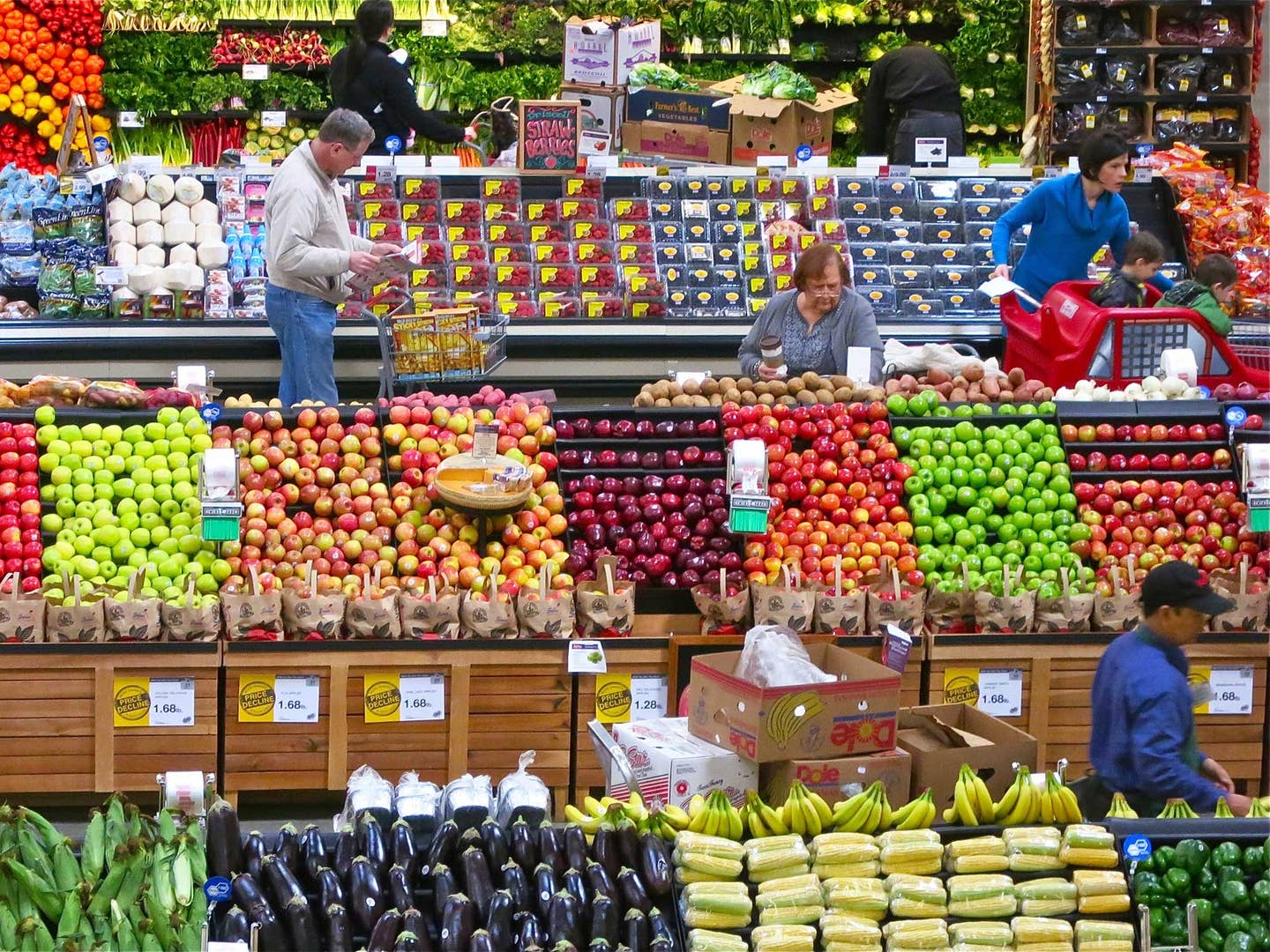 Culture
The Hidden Environmental Costs of Germany's Discount Grocery Chains
Low prices, high damages to the German food chain
In Germany, environmental activism and lobbying groups are speaking out against discount giants like Aldi and Lidl, calling for the companies to incur the cost of widespread environmental cleanup—a direct result of their food-chain practices. This would effectively take the 'discount' out of 'discounter,' as prices would jump up an estimated 10 percent. This proposed hike in prices could cause shoppers to rework many of their grocery budgets, which, according to some green groups, might help cut down on food waste.
That alone wouldn't be a terrible thing, as the Food and Agriculture Organization of the United Nations reports that "Roughly one third of the food produced in the world for human consumption every year—approximately 1.3 billion tonnes—gets lost or wasted." Unfortunately, the current demand for cheap groceries forces these discount supermarkets to keep their prices low in order to remain solvent—sacrificing the environment in the process.
According to Deutsche Welle, around 18,000 people took to the streets in Berlin this past January in support of environmentally-friendly local farmers. This push for small, independent farmers and organic food is gaining popularity among Germans, who argue that small grocers have better quality produce than their corporate counterparts. Public pressure has even caused the European Union's Common Agriculture Policy (CAP) to be altered to allot a larger portion of its subsidies to independent farmers. Whether or not the same amount of pushback will make its way to the states is uncertain, although as information regarding environmental impact becomes more and more readily available, we could be looking at some higher prices in the aisle with lower costs on the environment.