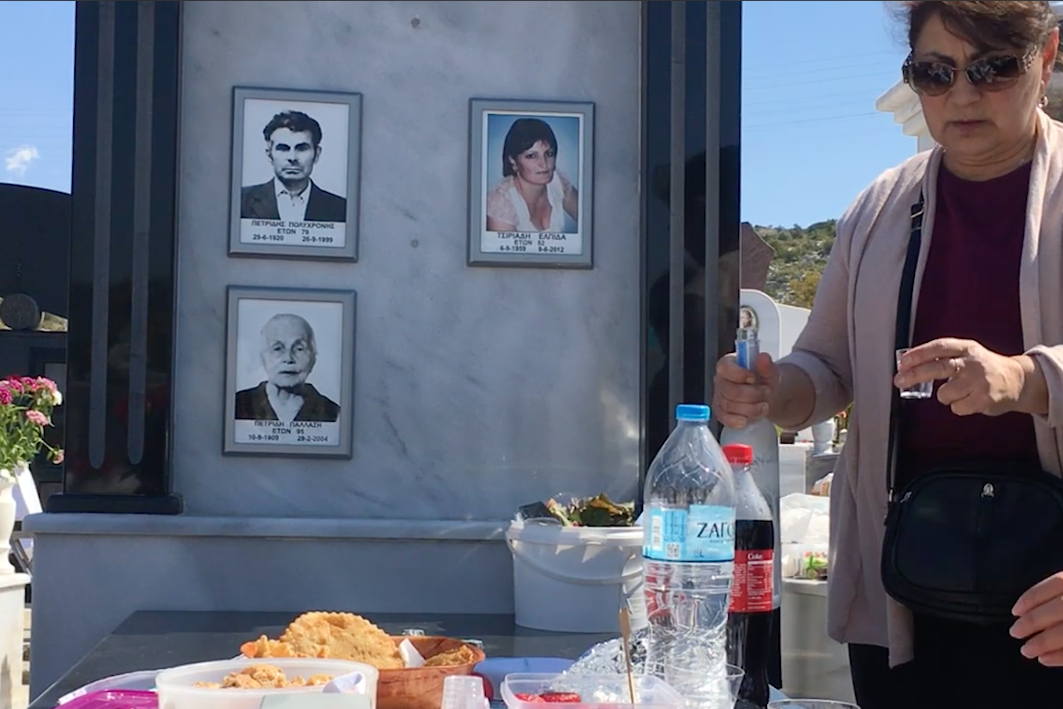 Travel
There's No Crying at This Greek Graveyard Picnic
It's a tradition for Pontic Greeks, and it involves good food and lots of vodka
One week after Easter, on the Sunday of St. Thomas, Pontic Greek cemeteries become crowded with families toting picnic baskets to the graves of their loved ones. They're not there to mourn—instead, they celebrate the lives of the deceased.
The Pontic Greeks are ethnic Greeks who had lived along the Black Sea until they were ultimately expelled by the Ottomans in modern-day Turkey. Many died in the Greek genocide, and those who remained were forced out of their homeland in the population exchange in 1923. While their community may have been scattered across the Balkans, families are still able to keep these traditions alive.
SAVEUR correspondent Marina Smoulevits has participated in this tradition for as long as she can remember, and still makes sure to go to the cemetery every year. "It is a tradition, and no matter what, we always gather at the cemetery on this day," she says. Her whole family attends, even her 4-year-old nephew, because, as she points out, "It's very important to us for this tradition to be passed from generation to generation."
"My first time at the cemetery was in Kazakhstan, where I was born," Smoulevits remembers. "A big expat Pontic Greek community was leaving there and of course they were keeping up the tradition. I was around four years old and I have vague memories of graves, a lot of people, happy people, sad and of course the tasty food—the piroshkies were my favorite snack. It was like a picnic day and it never felt macabre. It was interesting and fascinating but it was also a routine, we did it every year."
Watch the video to check out the tradition for yourself.