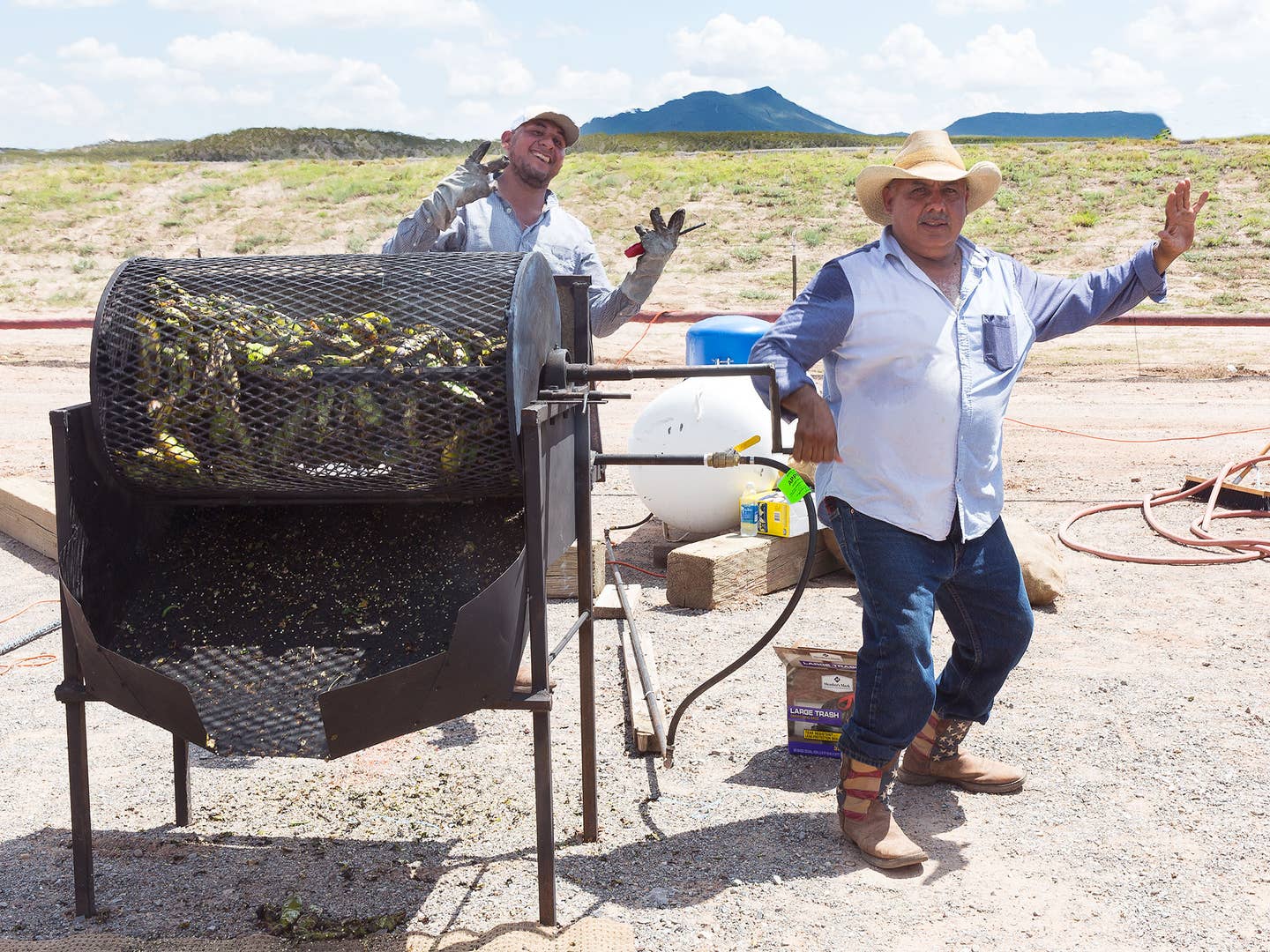 Travel
How New Mexicans Roast Their Chiles in Bulk
Come chile season, the streets of the sunny Hatch Valley are lined with roasters ready to process your haul
New Mexico has a burning obsession: chiles, red and green, particularly the spicy, fragrant ones from the Hatch Valley. But the Southwestern love of green chile isn't just about the pepper—it's also about how it's prepared.
You can cook a Hatch chile pepper like any other, but in Hatch, a chile's not complete until it's given a burn in a roaster that can reach up to 1200 degrees. On Labor Day weekend, when the harvest is at its peak (and the Hatch chile festival is in full swing), you'll find the roads in Hatch, New Mexico dotted with vendors cranking their own roasters, heating up batch after batch for the Hatch-hungry. Bring your own 20-pound (or more) bag of chile peppers, and in just minutes, you have as many deliciously charred spicy peppers as you can handle.
Once they're heated up and steamed, you can easily peel them by pulling the skin off with your hands or scraping it off with a knife. From there, you can slice them and incorporate them into every meal you eat for the whole day (or week...or month...) until your lips tingle and everything tastes like fire.