All Houston Students Will Eat for Free This School Year
The Houston Independent School District has announced a plan to serve three meals a day to all of its students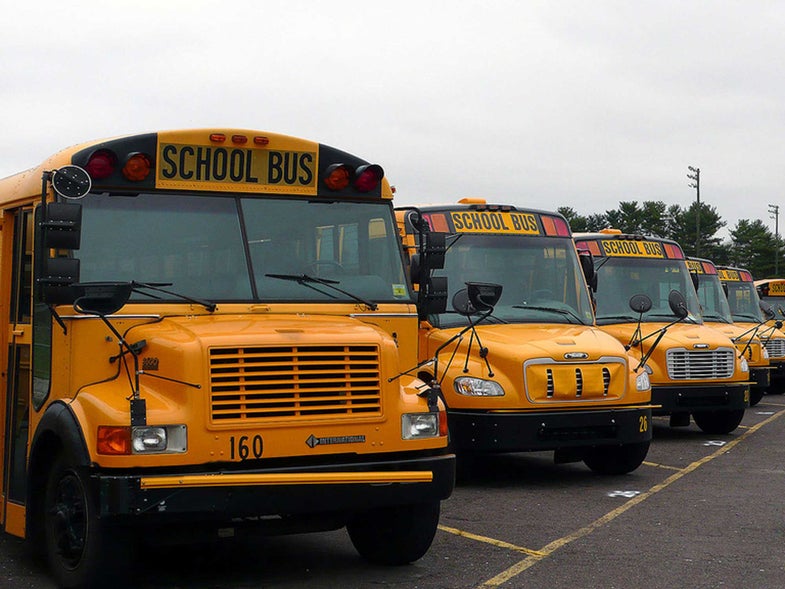 There is no shortage of inspiring stories coming out of southeastern Texas in the aftermath of Hurricane Harvey, which dumped a crippling 50 inches of rain (that's the amount of rainfall for New York in the past year) on a region spanning from the Gulf Coast to Houston.
Though the storm is far from over, making landfall again in Port Arthur, Texas, we've taken a moment to celebrate the bravery and generosity of folks like veteran Houston police officer Steve Perez, who drowned while heading to work, and local celebrity Jim "Mattress Mack" McIngvale, who opened the doors to his two furniture showrooms as temporary storm shelters.
Beyond individuals there are also silver linings on the city and federal level. The Houston Independent School District announced this morning that all its students will eat three meals a day, for free, during the 2017-2018 school year. The school district received approval from the United States Department of Agriculture and Texas Department of Agriculture to waive the required application process for school lunch. However, families are being asked to register through this website in order for the district to track student data and secure funding. The waiver, which also includes breakfast and supper, will take effect as soon as classes resume.
The Federal Student Aid office has also posted resources for college students and loan borrowers whose financial aid may have been impacted by the storm. If you'd like to help feed (and or otherwise support) the Hurricane Harvey relief efforts, see our Texas food bank guide and opt to donate to local organizations with ties to the community.