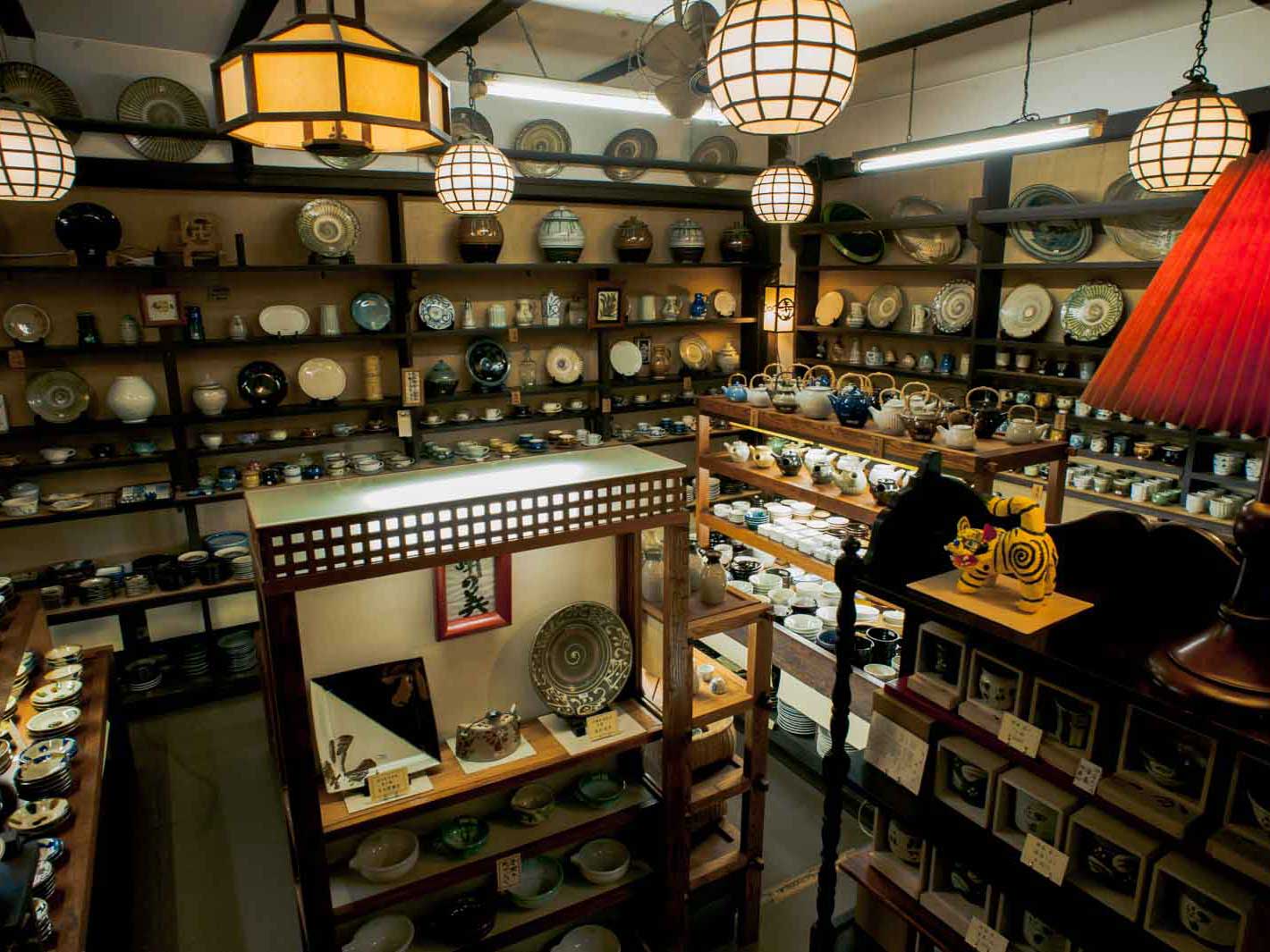 Travel
The Design Destinations You Need to Visit in Japan
Architect Andre Kikoski's tour of incredible crafts in Tokyo and Kyoto
As a child, I traveled extensively in the Middle East; souks in Aleppo, shops in Beirut, and iconic museums in Baalbek nourished my imagination and nascent awareness of historic buildings and contemporary cities. Whatever appreciation I was developing for far-flung architecture, however, was far outpaced by the amazing souvenirs we collected—intricate geometric marquetry boxes, a dagger (allegedly from antiquity) set with semi-precious stones, and other such mementos—all of which became my prized possessions.
Japan is an excellent place to collect soon-to-be-prized possessions, and to develop an itinerary for what I hoped would be an awe-inspiring trip, I asked fellow architects, artists, gallerists, and writers for their must-see lists. Souvenir-shopping is more than souvenir-shopping on this archipelago; it's a chance to explore Japan's deep historic reputation for crafts in the fields of woodworking, ceramics, leather, glass, and then some, with artisans using techniques that date back hundreds of years.
Kyoto in particular is an energetic city of makers, where ancient techniques and youthful ideas come together. Sixth generation tea caddy-makers linger over lunch with hipster bicycle designers, and the exchange of energy creates products perfectly considered for contemporary design savvy consumers. As a crafts-focused architect myself, I was eager to see first-hand the rich techniques, unique materials, and masterful craftsmanship of both Tokyo and this historic imperial city. Here are five craft and design destinations to visit on your trip.
Bingoya showcases an encyclopedic array of traditional crafts from all over Japan spread over five floors, each with its own focus. Toys and games, leatherwork, glass and ceramics, indigo-dyed clothing, woven fabrics, objects in glass, paper, metal and wood, as well as cutlery and folk art furniture each reside in their own sections. The shop, with its dusty signs and exposed fluorescent bulb lighting, feels more like a flea market or garage sale than a destination boutique, but don't be put off. The quality is superb and the service is very thoughtful.
Standouts include wares made from mountain cherry bark (such as exquisite tea canisters and letter boxes) in a technique developed by samurai 1,200 years ago, and the 400-year-old tradition of deerskin leather goods that are silkscreened and lacquered with traditional and contemporary motifs. Prices are also fair.
Bingoya
10-6 Wakamatsu-cho, Shinjuku-ku, Tokyo
+81 3-3202-8778
At the other end of the spectrum, in almost every way, there is The Cover Nippon. In Tokyo's expansive and art-filled Midtown Mall, a state of the art Roppongi Hills office complex, the Cover Nippon is everything Bingoya is not. It is a modern jewel box of striking glassware, fanciful kaleidoscopes, rich silks and ornamental fabrics, hand-crafted knives, and goods of all imaginable genres and materials are displayed with great flair and museum-quality lighting.
While the crafts are traditional, the techniques are applied with a contemporary sensibility—yielding some truly beautiful and unique objects such as Mt.-Fuji=shaped highball glasses, lacquerware iPhone covers, and a charming collection of chimes. With this impeccable setting come steep prices. But you won't see items from here anywhere else.
The Cover Nippon
3F Galleria, Tokyo Midtown, 9-7-3 Akasaka, Minato-ku, Tokyo
+81 3-5413-0658
This museum focuses on the traditional arts of the Edo period, including calligraphy, painting, sculpture, ceramics, lacquer weaponry, and the tea-ceremony artifacts that are national treasures. Housed in a remarkable building by Kengo Kuma, the shop is full of unique mementos such as calligraphy sets with parchment scrolls and boar-bristle brushes. Tea ceremony vessels and brewing artifacts are equally special in their handiwork. Beautiful handmade fans, incense, and gold and pearl jewelry complete the memorable offerings.
Nezu Museum
6-5-1 Minamiaoyama, Minato, Tokyo
+81 3-3400-2536
It is not surprising to think that a 1,000-year-old city would be a center of traditional craft techniques and skills. However the textiles, ceramics, paper goods, lacquer and wood and bamboo arts at Kyoto Design House are anything but staid. Appropriately set in a brooding building by Tadao Ando, the gallery-like shop features work by modern artisans, all residing in Kyoto, bringing freshness to the things they make.
Curated by in-house artistic directors, the objects are stunning. I was smitten with paper-thin porcelain sake vessels decorated on one side with hand-drawn landscapes, and finished on the other with brilliant liquid platinum. Striking leather briefcases, inset with a panoply of rare wood veneers, are truly remarkable.
Kyoto Design House
Niwaka Building 1F, 105 Fukunaga-cho, Nakagyo-ku, Kyoto
+81 75-221-0200
In 1661, Zohiko's began offering lacquerware of exceptional beauty and rarity—paper-thin wooden objects coated with 16 layers of gold and silver powder glaze. Little has changed since then at Zohiko, except for the flourishing of artistic objects that one finds in the hyper-elegant paper-screened showroom for this legendary house of style. With objects equally beautiful to look at and to touch, the historic refinement of this shop is only made more charming with attentive service and quite modest pricing.
Zohiko Lacquer
719-1 Yohojimae-cho Teramachi-dori Nijoagaru Nishigawa Nakagyo-ku, Kyoto
+81 75 229 6625
Andre Kikoski is an award-winning architect with over 100 completed projects. His passion for material science and digital fabrication has resulted in groundbreaking work with The Guggenheim Museum, Ligne Roset, Related, Saks Fifth Avenue, and Swarovski Crystal. He has won 26 design awards and has been featured in more than 700 publications.