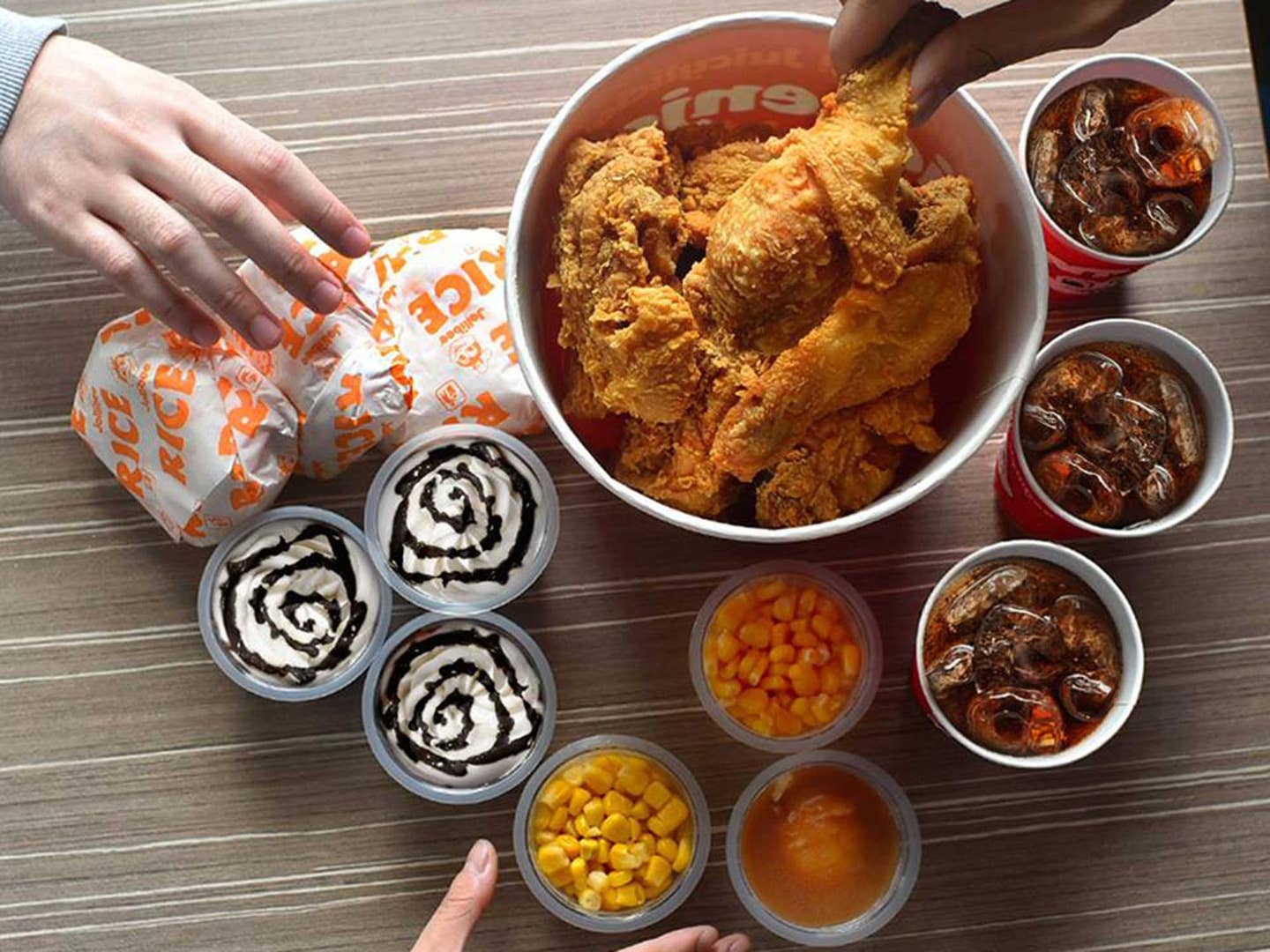 Culture
These Filipino Fast Food Commercials Are Hitting Us Right in the Feels
We're crying through mouthfuls of Chickenjoy
As far as fast food is concerned, it's hard not to love Jollibee—the Philippines' most successful chain-restaurant operation with hundreds of locations across the U.S., China, and Southeast Asia—whose signature fried chicken, Chickenjoy, and sweet Filipino spaghetti have earned it a cult following among Filipinos and foreigners alike. Now, in time for Valentine's Day, the company is spreading a different kind of love online with a trilogy of viral, hit-you-right-in-the-feels commercials inspired by true stories.
For the #KwentongJollibee campaign, Jollibee commissioned local filmmakers Pepe Diokno, Joel Ruiz, and Ianco Dela Cruz to create three videos that tackle the theme of love in its various forms, which were then released one at a time on the restaurant's social media accounts. The first video, "Vow," which takes the viewer from a chance meeting at Jollibee to wedding day, and "Crush," the story of an unrequited high-school crush, were released last Thursday. With instantly relatable messaging, they've already earned over 14 million and 11 million views, respectively.
The much-anticipated last of the series, "Date," was dropped on Friday. It tells the story of a young boy who sets up an elaborate Valentine's Day "date" for his mother—and of course, there's a heart-wrenching twist. We won't ruin the ending for you: we'd rather you cry along with us. Watch the Kwentong Jollibee Valentine's Day commercials below and remember to tell your parents, your spouse, your old high school crush, and all of your friends how much you love them this Valentine's Day.