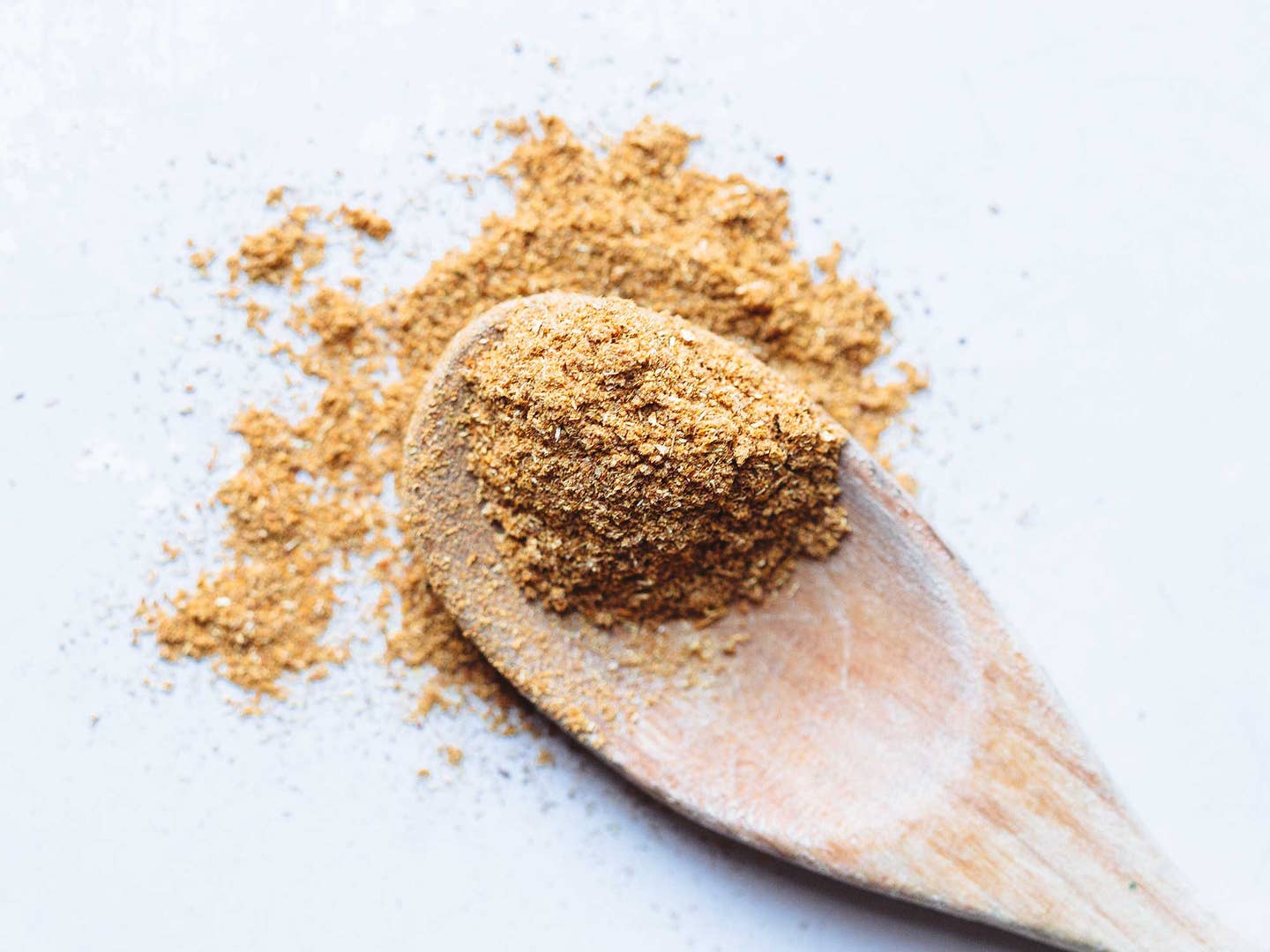 Culture
This Secret Weapon Spice Blend From Georgia is Good on Everything
Think of khmeli suneli as the curry powder of the Caucasus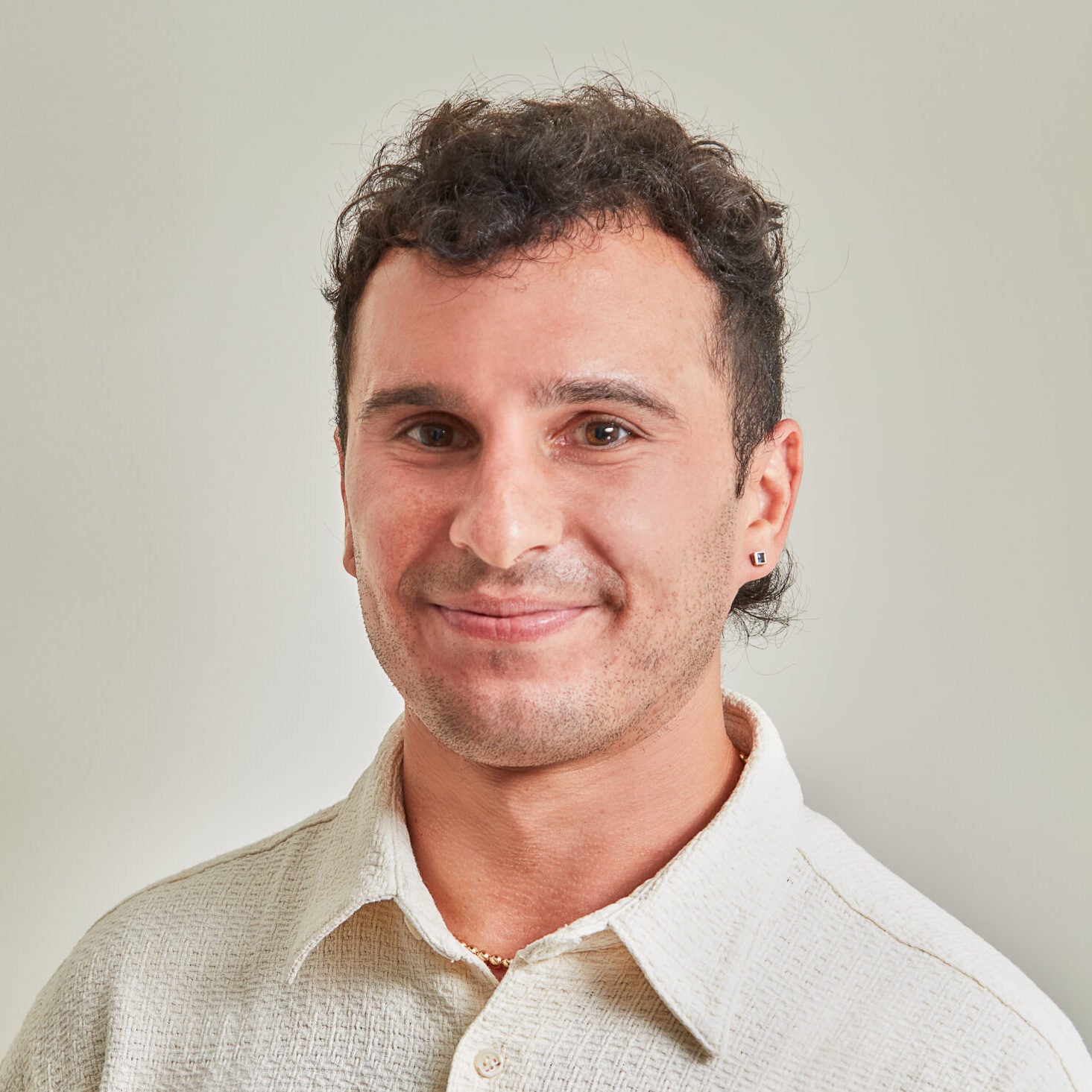 ---
I have a confession to make: I can't stop smelling my fingers. You see, ever since I got back from Georgia (the country), I've been sprinkling khmeli suneli on everything, and it's so bewitchingly fragrant that it's gotten, quite literally, under my skin.
It all started at Dezerter's Bazaar in Tbilisi, the kind of open-air market where vendors hoot through cupped hands and sweet-looking grandmothers throw elbows like linebackers. I was about to fly home, and I wanted to stock up on the spices I'd come to crave after spending a month in the Caucasus: dried marigold, hyssop, and blue fenugreek—names that, before my trip, seemed more befitting of herbal medicine than home cooking.
I followed my nose to the nearest spice stall, ringed by pyramids of colorful powders, each tagged in curlicued Georgian scrawl. I must have looked helpless. "You buy Georgian spice?" the vendor cooed in English, sizing me up as a tourist in an instant. "Try khmeli suneli, my special mix—okay for everything," she said, thrusting a palmful of yellow-green powder toward my nostrils. I took a whiff and salivated instantly. Toasty, fresh, floral, and tart all at once, it encapsulated the kaleidoscopic Georgian palate that had won me over. I bought a pound.
The short answer: An all-purpose seasoning tailored to Georgia's distinctive cuisine using the dried herbs, seeds, and spices that grow in the Caucasus such as blue fenugreek (seeds and leaves), dried marigold petals, coriander seed, marjoram, hot pepper, hyssop, dill, basil, and other sundry aromatics. Like garam masala or ras el hanout, khmeli suneli is a complex and multidimensional blend whose taste varies slightly with each spice merchant's secret formula. It's the quintessential Georgian spice and a key to real Georgian flavor.
The food of the Georgia straddles Eastern and Western traditions but subscribes fully to neither. Its walnut-thickened stews, dribbly soup dumplings, and burnished flatbreads are unlike anything else in the region, and they harken back to the country's place at the midpoint of ancient spice routes that stretched from China to the Mediterranean.
"Mixtures like khmeli suneli were a boon to Silk Road traders," said Mako Kavtaradze, executive director of SpyRecipe, a Tbilisi-based startup that sells spice blends tailored to popular Georgian recipes. "Combining spices allowed for easier shipping for merchants and better deals for customers. Your average peasant couldn't afford to buy ten different products to flavor their soup. One blend, on the other hand—that was more within reach."
The convenience of an all-in-one seasoning still appeals to Georgians today. "Everybody uses khmeli suneli," said Sopo Gorgadze, a chef and goat farmer from Telavi, the capital of Kakheti. "When it comes to cooking, khmeli suneli is the walnut's best friend, and what would Georgian cuisine be without walnuts?" she added, alluding to quintessential dishes like pkhali, spinach-and-walnut pâté garnished with pomegranate seeds, and badrijani nigzvit, garlicky eggplant rollups stuffed with walnut paste.
What makes this blend stand out is its use of dried marigold, blue fenugreek, and a native strain of coriander called k'indzi. Marigold lends color and earthiness to the blend, while Georgian coriander and fenugreek—far more floral than their Indian counterparts—impart tang and a slight bitterness. "These three spices are the backbone of khmeli suneli and the real building blocks of Georgian flavor," said Sean Fredericks, co-founder of Kargi Gogo, a Georgian spice distributor based in Portland, Oregon. Khmeli suneli translates to "dried spices," after all, so ratios depend on personal taste.
In my kitchen, I reach for khmeli suneli so often that it's earned a spot next to the salt and pepper. I think of it as a Georgian curry powder of sorts, employing it liberally when I want to add spice and depth to stews, vegetables, and grilled meats. It's my secret flavor booster for chicken salad (just add cilantro and lime juice) and my favorite sprinkle for popcorn and deviled eggs. Mixed with olive oil, garlic, and a touch of pomegranate molasses, the spice makes an enticingly aromatic rub for roast poultry and lamb.
Those who enjoy mixing spice blends from scratch can source the ingredients for khmeli suneli from Kalustyan's, a specialty food purveyor out of New York. But for the real thing, mixed by hand with 100% Georgian ingredients, look no further than Kargi Gogo (a two-ounce sachet of khmeli suneli costs $8). They're the only spice importers in the country that deal exclusively with small-scale Georgian vendors.
But if you want to go the extra mile, follow our recipe for a homemade version. Tracking the constituent ingredients down takes some work, but once you have them, you can make an ultra-fresh, full-flavored spice blend you won't be able to stop using.