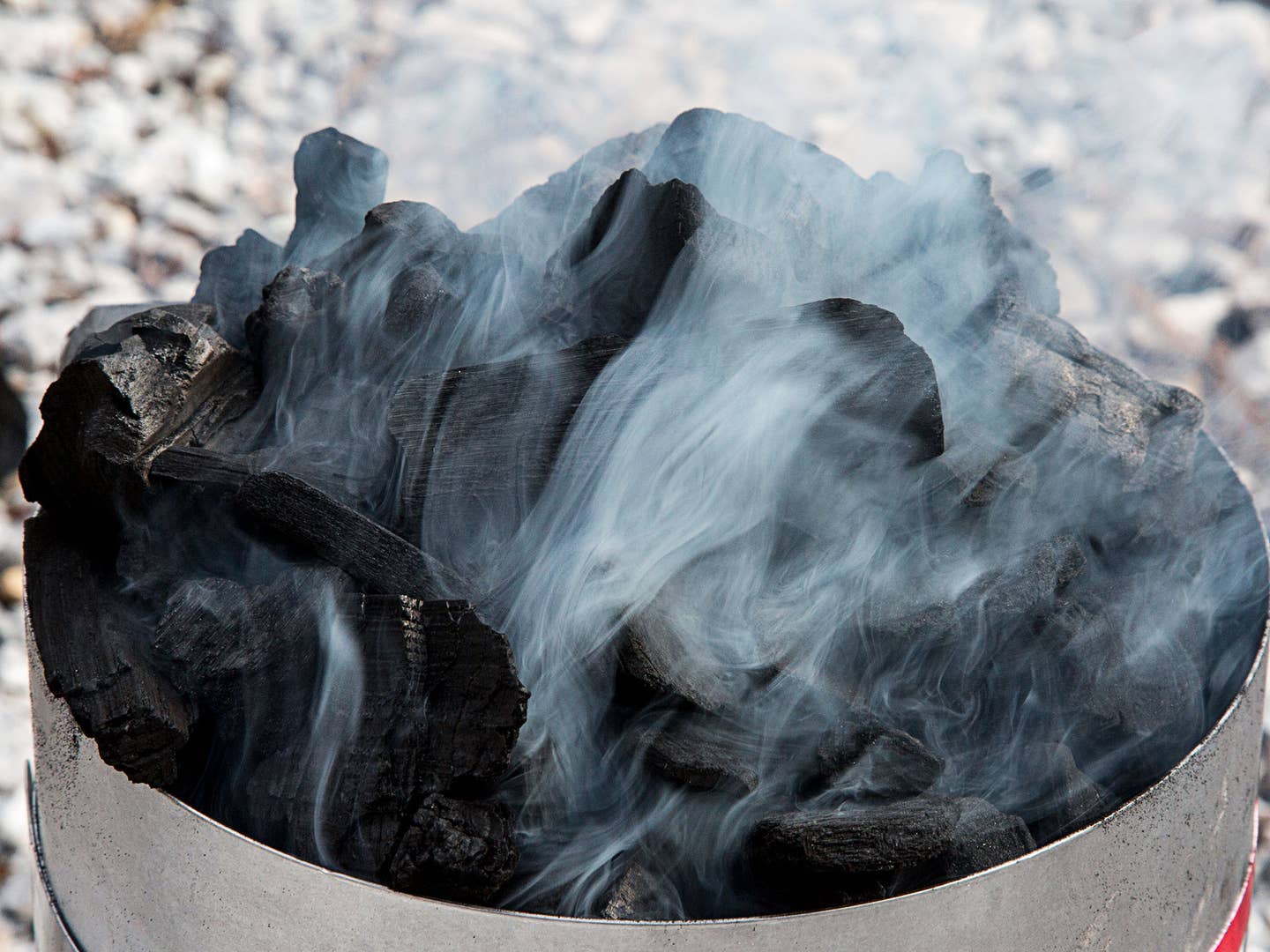 Travel
In the barbecue trenches: One pitmaster's smoky history
What a legendary veteran of the Texas smokehouses has learned
Roy Perez, the pitmaster at Kreuz Market in Lockhart, Texas, and one of the state's barbecue greats, has spent almost three decades mastering the art of cooking with smoke. But his path to becoming a barbecue maestro wasn't so obvious at first: After his first day manning the pits, he wasn't sure if he would continue with it. We talked to Perez about his smoke expertise, what not to do when it gets in your eyes, and his early mistakes.
I first started working on the sausage pit 28 years ago. That's where everyone starts more or less. I accepted the job because I didn't have to talk anybody—I used to be a really shy person. My job was to cook the sausage and fix the fires. The temperature was maybe 150F, 200 F. The smoke was so heavy—it got in my eyes. It bothered me big time. I thought about wearing goggles. I wondered, am I gonna like this or not?"
We've used coals from the same pile for over a hundred years. We'll throw some hot coals from the previous day in the middle of two big logs, and then stack some wood on top. We have a few piles of wood—some that has already aged for a year and one with green wood, which doesn't burn right and creates smoke that's too dense. When I first started, I went to the wrong wood pile and I threw six pieces from it on the fire that was already going. All of a sudden that whole building is full of smoke, and they asked, Roy what're you doing? I said, putting some wood on there. And they asked, where'd you get it from? So I show them. And they said, Roy, that's green! We had to take it off and start all over with aged wood.
I've learned a lot more over the years. I learned how not to put too much wood or too little wood. I learned how to stack the wood and let the air go under it, so the smoke goes up the chimney or down the pit and you don't have that much smoke all around you. I also learned that you don't use the visine [when you get smoke in your eyes], that makes it worse.
I've moved up from sausage in my early days. Everything else in barbecue is pretty complicated—you don't just get up there with a knife and start butchering up a piece of meat. It took maybe three or four years to learn the craft of sausage, and once I moved up to other crafts, I already knew about the fire. I'm the main pit master now.
Now if I'm driving down the highway and there's a fire miles away, I can tell [before other people] that something's burning. The different kinds of wood, like pecan or mesquite, smell different. I know the difference just by the smell of the smoke. It's funny though—I don't smell the smoke on me. I go into a store a people say "you smell so good you ought to make it into a cologne." You can use any kind of strawberry shampoo or whatever but the smell won't go away. The smoke is on me forever.
Even though it's not as bad as when I first started, you never get used to the smoke in the pits—it's always going to bother you. I think I'd miss it though. In 28 years, I've never had a vacation, I've worked those 28 years straight. I'm planning on being here until I'm at least 90.
To taste what Perez has spent his whole life perfecting, go to Kreuz's online store at kreuzmarket.com.
Kreuz Market Lockhart 619 North Colorado Street Lockhart, Texas (512)398-2361