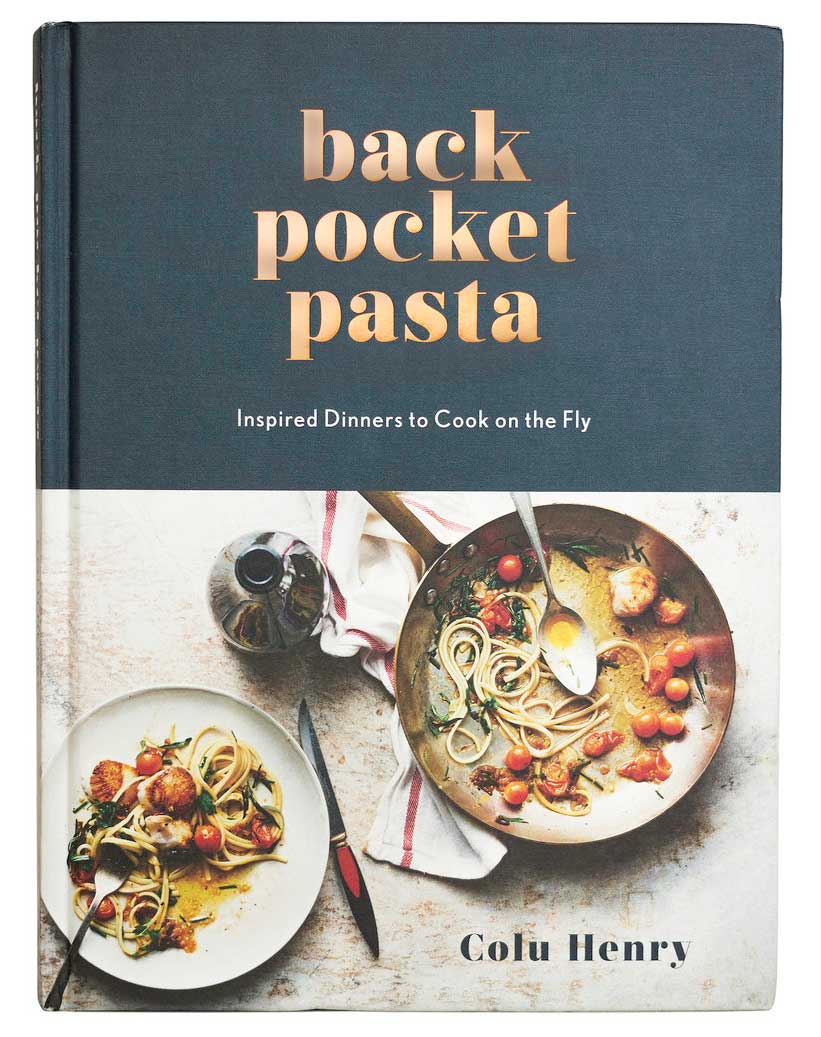 Culture
3 Great New Cookbooks to Check Out Right Now
Make room on the shelf for a new dinner manual, a perfect pasta primer, and the return of a soul food legend
I have a problem with books. I have too many. Correction: I have many. (One can never have too many.) The shelves have long been filled, and now every other surface in my house is covered with them. The windowsills. The floors. The tables. I think of it as less a Homer and Langley situation, and more a semi-organized maze of chaos that extends to the kitchen. Because I can't pile books on the counters (too risky with the amount of coffee and olive oil being flung around each day), my cookbook collection is limited to the existing shelves along one wall. So, usually, when a new cookbook comes in, one must go out.
And I just acquired three new ones: Back Pocket Pasta by Colu Henry, a beautiful, oversized volume dedicated purely to pasta and its breezy ease. Colu is one of the most energetic, passionate people you'll ever meet—in person and on the page—and the photos by Peden + Munk translate her incandescence. Some brilliant highlights: Smoky garganaelli alla vodka (the book is worth all $28 just for this star), ramp & hazelnut pesto (hello, spring), and porchetta pasta (harness this for winter's end comfort). PLUS, my favorite wine writer (and editor mentor) Talia Baiocchi guest stars with a short list of back pocket wines and weeknight drinking.
Then there's Dinner by Melissa Clark. The New York Times' ace who's been churning out not-boring, near-perfect recipes for a decade, Clark's book is the new bible in my kitchen. I've already made a dozen recipes including simple, spiced fish tacos with red cabbage slaw, herb-marinated steak with lemon, and roasted winter vegetables with buttermilk dressing. If you're bored with your repertoire, Clark's modern rolodex of American cookery will be relevant for at least the next decade.
And finally Princess Pamela's Soul Food Cookbook. This lady was a legend in downtown New York's East Village. Of the Great Migration generation, Pamela Strobel cooked at a moment when recipes were written for cooks who didn't need much handholding. Her brown coconut pie is presented without a pie crust, her fried chicken recipes is fewer than 100 words. Even more satisfying than her straightforward recipes is the poetry that accompanies them. This thick, thoughtfully-designed new tome, part of the Lee Brothers' new imprint, is worth picking up as a document of an era when cooking was a testament to regional identity.
The bad news is in all of this, is that three old books must go.