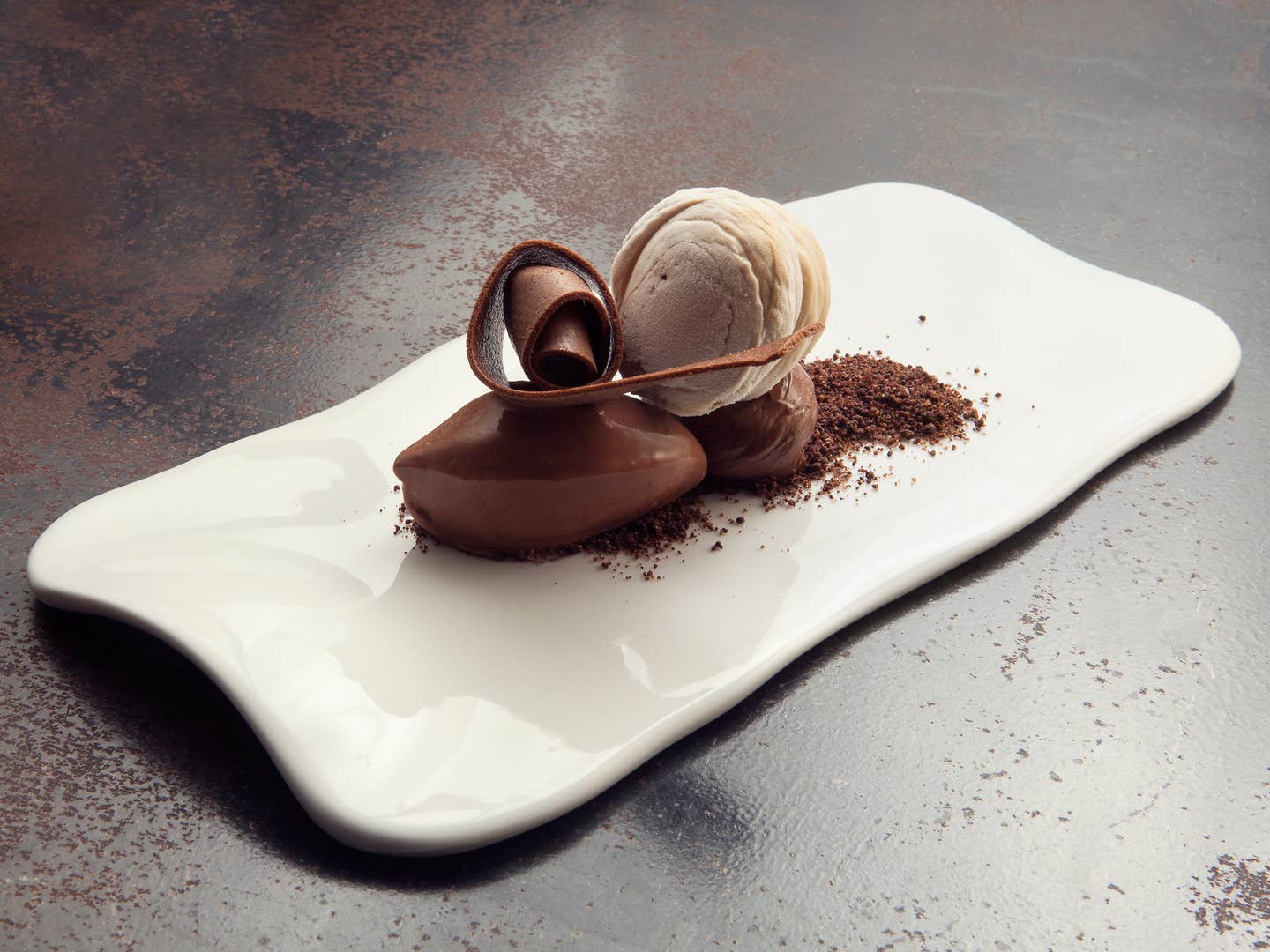 Travel
Dispatch: New Takes on Kaya in Singapore
Four spots incorporating the beloved coconut jam into innovative desserts and cocktails
There's no more traditional breakfast in Singapore than a cup of coffee or tea partnered with pieces of toast slathered with something called kaya, a local jam that combines coconut milk, eggs, sugar, and sometimes pandan leaves to give the whole thing a slightly nutty flavor and aroma. Think of it as the region's take on dulce de leche: It's thick, it's sweet, and it's good on just about anything. These days, a visit to most grocery stores in Singapore will reveal jars and jars of kaya where peanut butter might be if you were in the United States.
Kaya has become a coffeehouse mainstay, allowing Singaporeans to eat their beloved kaya toast (or roti kaya) as a midday snack, too. But recently, restaurants and bars are finding new ways to marry the classic product with contemporary recipes, highlighting kaya in innovative desserts and sweet cocktails. Here are four spots that are turning the familiar ingredient on its head, and the dishes to order when you visit:
Textures of Chocolate and Kaya, Ding Dong
At his restaurant in the central business district, Malaysian-born chef Jet Lo whips up a chocolate-heavy dessert called Textures of Chocolate & Kaya, where chocolate cream, chocolate sorbet, and a curl of chocolate are topped with a "kaya ball." Liquid nitrogen gives the ball a hardened shell; when cracked open, sweet kaya—filtered through a soda siphon to give it a light, airy consistency—oozes out and over the rest of the plate.
23 Ann Siang Road
+65 6557 0189
Sweet Celadon Dessert, Pidgin Kitchen & Bar
Over at Pidgin Kitchen & Bar, a variety of flavors come together in the Sweet Celadon dessert, which features a kaya-flavored lava cake. Instead of using ready-made kaya, however, the restaurant creates its own by incorporating all of kaya's key ingredients in the batter. The cake is complemented by a salted butter-tinged palm sugar crumble and a toasted green tea ice cream called hojica, which adds a slightly bitter profile to the dessert.
7 Dempsey Road
+65 6475 0080
Mr. Bean Cocktail, Jekyll & Hyde
Kaya is showing up in bars, too, as bartenders find ways to incorporate it into their cocktail recipes. At Jekyll & Hyde, a cool glass of the Mr. Bean brings a couple of local delicacies into the limelight: Soya bean curd (a silky pudding so soft it melts in your mouth) is shaken and stirred into a smooth and dense milk before shaking and straining it with kaya, butterscotch, hazelnut liqueur, and vodka to create a sweet—yet balanced—drink.
Kaya Toast Cocktail, Bitters & Love
At the award-winning Bitters & Love, head mixologist Naz Arjuna's Kaya Toast cocktail is a Singaporean twist on the Piña Colada. Like the classic, the Kaya Toast is a rum-based drink with flashes of coconut. Pandan and English Breakfast tea reference kaya's local heritage as a breakfast favorite, and a little peach liqueur adds a bright, fruity note.
118 Telok Ayer Street
+65 9296 4836