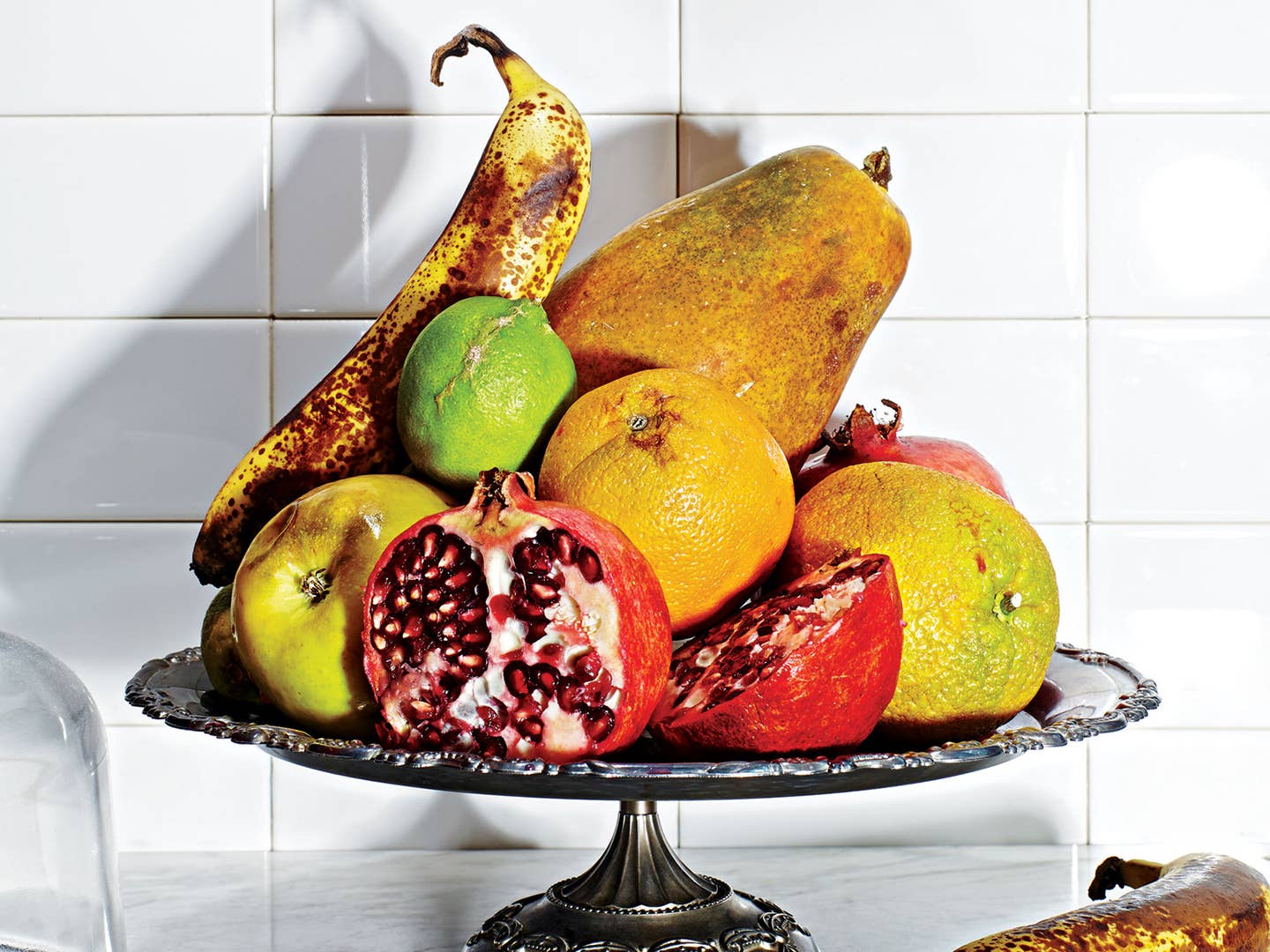 Culture
How a Small Change to Food Labels Can Make a Big Impact on American Food Waste
The USDA will mandate more precise language on food containers so consumers know when food truly goes bad
We've all seen the phrases "sell by" and "best before" on gallons of milk, condiment containers, pasta sauces, eggs— but what do they really mean? Does "best before" mean your milk might have a few good days left before you have to toss it? Is it possible that my brother's theory on "the sniff test" is really the way to go, even after the date emblazoned on bottles, cans, and containers?
If you're plagued with these kinds of questions, relief may be on the way. Eater reports that a new USDA recommendation may clarify exactly when food goes bad by creating a standardized food label. Instead of "best before" or "sell by," the USDA suggests that manufacturers and retailers use "best if used by" instead.
Eater indicates that a "use by" date is required by the FDA on infant formula, but labeling standards across other types of food is not quite as uniform. Because of this, consumers may toss food that is actually good past the date displayed. "For example, 'sell by' labels serve the retailer, rather than the consumer, by indicating how long a store should display the product for inventory management, according to the USDA, rather than an estimate of when a product should be consumed."
Even this small measure can go a long way to help alleviate a massive food waste problem in America. In the article, Al Almanza, the USDA Deputy Under Secretary for Food Safety, states, "In an effort to reduce food loss and waste, these changes will give consumers clear and consistent information when it comes to date labeling on the food they buy. This new guidance can help consumers save money and curb the amount of wholesome food going in the trash." Although Eater's report points out that it's unclear exactly how much food will be saved, there's plenty of room for improvement. The Guardian pins American food waste at $160 billion a year, about half the food industry's annual GDP, and which they claim is a more accurate accounting than the $100 billion / 30 percent projection the USDA uses.
Another way to help cut down on waste? Increase the lifespan of the food in the first place and get more of it into the hands of people that need it. Fruta Feia, or Ugly Fruit, is a co-op that works to reverse perceptions that fruits and vegetables have to look perfect—the co-op collects and sells imperfect fruit at bargain prices. And Apeel Science, a new California start-up, has been looking into natural sheathing for produce that can extend the short lifespan of fruits and vegetables. Fingers crossed for a less wasteful year in 2017.