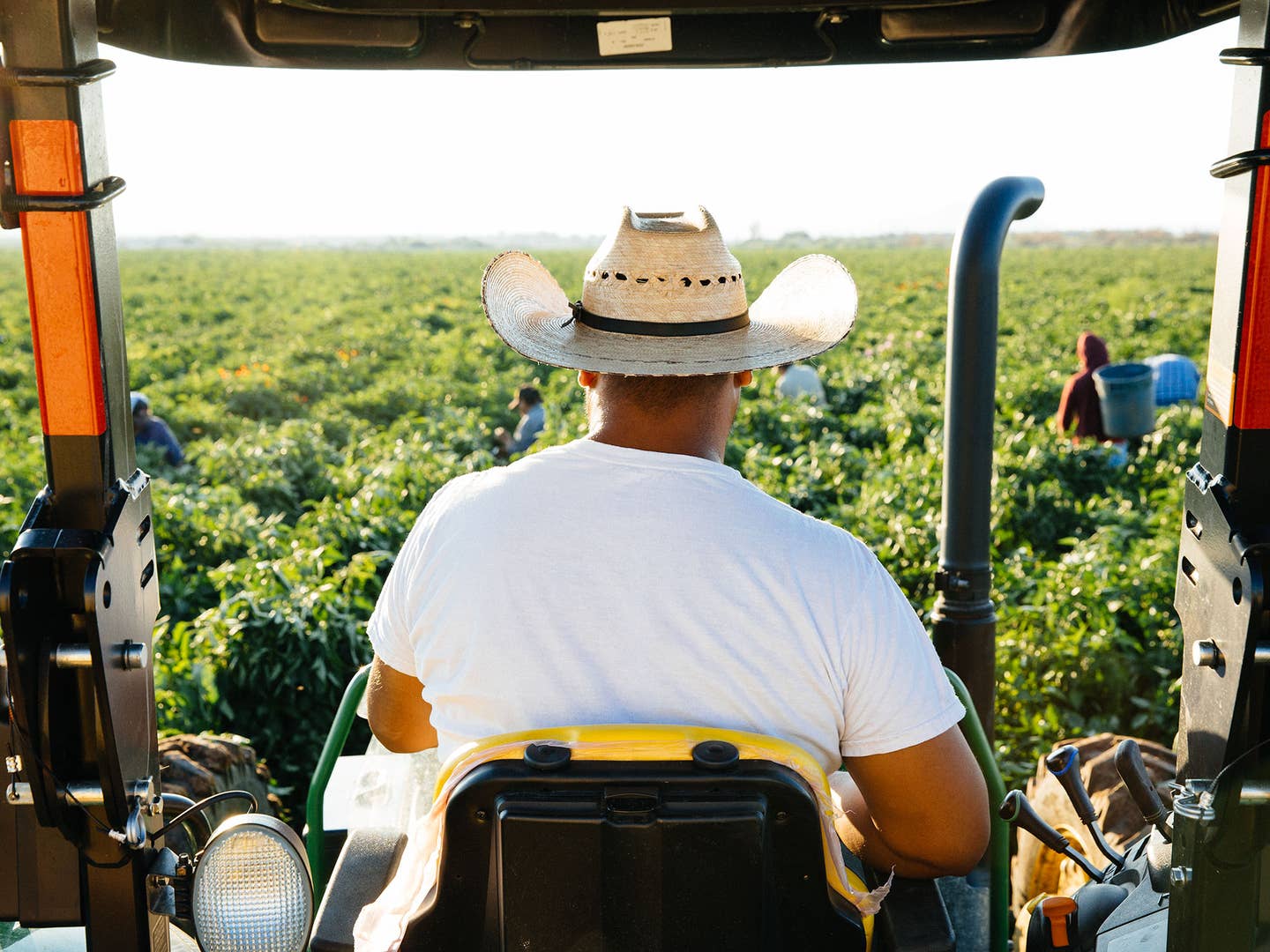 Travel
Where SAVEUR's Editors Traveled In October
This month's field notes come from Bogotá, Brattleboro, and beyond
At SAVEUR, our obsessive quest to unearth the origins of food and discover hidden culinary traditions sends us from our test kitchen in New York City to all the corners of the globe. From morcilla in Pittsburgh to cocktails in Paris, here are all the ways SAVEUR editors ate the world in October.
Run by a young Colombian couple, El Ciervo y El Oso (the deer and the bear) is a new sun-drenched restaurant in an old house in the Chapinero neighborhood of Bogotà. Marcela Arango and Camilo Ramirez—who live on a farm outside the city with a dozen dogs and cats—met working in a kitchen years ago and wanted to create a love letter to Colombian food, which, in fine dining, has been pushed aside for European and Asian cuisine. Inside this little cottage splashed in turquoise and blond wood, they're reviving cooking with cubios—knobby white root vegetables with a reputation like that of brussels sprouts in America ten years ago—and are creating a tapestry of soulful food with nods to the country's biological diversity. There's crudo using fish from the coast, salads with vegetables from the Amazon, cocktails with Muppet-looking tropical fruits, and cubios from nearby mountain towns. If you eat at one place in Bogotà, make it El Ciervo y El Oso. Runner up? Minamal. — Leslie Pariseau, special projects editor
Pittsburgh, Pennsylvania, U.S.A.
I had the absolute best charcuterie in Pittsburgh at Morcilla—a Spanish-inspired restaurant by a construction-crew-cook-turned-cured-meat-genius Justin Severino. He makes some unbelievable morcilla blood sausage, alongside chorizos, serrano ham, and my personal favorite, a smokey, cured tuna. The restaurant is less than a mile from the faded blue factory buildings still lining the waterfront in Lawrenceville. In a way that somehow remains un-obnoxious, the neighborhood is full of genuine obsessive-types—a woman enthusiastic about glass-blowing, a guy dedicated entirely to craft coffee, a passionate whiskey distiller, and a bar with an menu devoted to beer + shot specials. Severino's elaborate, skillful charcuterie menu is not to be missed. — Allie Wist, associate art director
Xishuangbanna, Yunnan, China
I was in southern Yunnan on assignment for a story about the region's obsessed-about puer tea—tea, after all, was born in the stretch of land from what's now Yunnan over to modern-day Assam—but I'm already planning my next trip back. Yunnan Province is not what you think of when you think of China, and left to its own devices, Xishuangbanna Prefecture on the southern edge of the province is jungle territory. The sheer biodiversity here is awesome in the most classical sense of the word.
This all translates into food, people, and culture that bleed seamlessly into Southeast Asia, and an incredible diversity of produce. The chiles? They're everywhere, and come in every color of the rainbow. The garlic? As pure and platonically garlicky as garlic can be. One of my favorite dishes consisted of little more than steamed and lightly oiled new potatoes and taro as sweet as carrots. There's bamboo, sweet, grilled, pickled, stuffed with rice, stir fried with beef, simmered in soup—god, the bamboo. And then these winged beans you see above front and center, crunchy like string beans but more amenable to be eaten raw, with a flavor like snow pea leaves and little pores that soak up the perfect amount of sauce. I gobbled them up every chance I got.
In Yunnan, "farm to table" isn't even a question. Everything's local. Most of what you're eating was in the ground earlier that week. Unless it was sitting in a tree, like the crunchy larvae some Hani friends fried until as crisp as potato chips. Hey, you gotta have some protein in between all that vegetation. — Max Falkowitz, executive digital editor
Brattleboro, Vermont, U.S.A.
The drive up takes about four hours. Sometimes it seems that the only thing we city dwellers have in common is the insistent, if only occasional, desire to get the heck out of here. And so every fall, just as the leaves start to change, my friends and I are beckoned northward to the woods of Vermont, where a good friend has a family home, still standing on a grassy hill after 200-hundred-some odd years. Time moves slower there.
The turning point in the trip happens about three hours in, just as the leaves switch over from their mottled city greens to the vibrant oranges and scarlets that suggest the season's first frost has already swept through. This is when the meal planning for the week takes place. Looming ahead is the Brattleboro Food Co-op, and we've got to have our shopping list locked down by the time we get there, lest we get stranded fireside with not enough butter to make that apple pie come evening-time. The weekend's priorities come through loud and clear from the few of us in the car: butter, meat, and lots and lots of wine. When we pull into the co-op parking lot, still half an hour from our final destination, my friend pulls his parents' old Saab in between two Subaru Outbacks. Those Subaru Outbacks are nestled between two other Subaru Outbacks. I'm convinced the Brattleboro Food Co-op parking lot holds the highest per capita number of Subaru Outbacks in the entire world.
Inside, we collect the basics: three pounds of the finest Grade A beef chuck roast (there will be a steak pie in the works the next afternoon), 8 bottles of red wine (you can never be too careful), a 5 lb. bag of local Empire apples (which will be cooked into a pie as well as eaten at odd intervals throughout the day), and a few packets of yeast (because I thought of cinnamon rolls in the car and can't get them out of my head). While I pluck Brussels sprouts from a basket, a lithe middle-aged woman in a shimmery rainbow neoprene dress and matching fairy wings stocks carrots from a crate nearby. While Halloween is indeed coming up, it's apparent this is an everyday type of dress, and it is fully appreciated.
So into the basket go the sprouts, some leeks, a handful of Russet potatoes, a hefty 4 lb. chicken, a few slabs of bacon, and a quart of salted caramel ice cream just for good measure. At the house, we split up the duties between gathering wood for the fire and unloading the groceries. The key to the weekend's cooking is low and slow. Minimum effort is the goal, the tasks stretched languidly across the hours, fueled by a glass of wine that never quite runs dry, and a few hunks of cheese slowly working themselves toward the rind. The chuck roast bubbles on the stove, and every now and then I walk by and give it a stir, the aroma mingling with that of a pot of mulling cider on the burner behind it. Eventually it'll get a crust and go into the oven to bake to flaky perfection, but what's the rush? I take a little taste and slip contentedly back into my seat, all of us thoroughly sated by the fire and the wine. — Alex Testere, associate editor
Los Angeles, California, U.S.A.
I have to tell you something. I am obsessed with breakfast sandwiches. And not just in the "I enjoy an occasional bagel" way. It's in the "I just woke up and have an implacable yearning for an egg smothered in cheese squished between two pieces of toasted bread and I can't do anything else until I get one" way. I dream of good breakfast sandwiches. I will walk 30 minutes out of my way to get one if I think it'll be amazing.
So when I heard about EggSlut, I knew I was going to fall in breakfast love. After pining over it for years, I finally went in September on a trip to Los Angeles, and I'm only mildly embarrassed to say it was one of the best things I ate in LA. I get it, tacos are the thing, and trust me, I had a lot of those, but this met every single enormous expectation I had built up. The bread was buttery and soft, and eggs goo-ed over the side. There was cheese, there was avocado—if I could eat one thing every morning for the rest of my life, this would be it. There are a number of locations across the city, but my favorite was Grand Central Market, which sits in downtown LA - if you decide you don't like EggSlut, or you are just not quite full enough, there are plenty of taco options to fall back on (trust me, they're a great way to wash anything down). — Katie Whittaker, assistant digital editor
Hatch, New Mexico, U.S.A.
This month, I was lucky enough to attend the Hatch Chile Festival in Hatch, New Mexico. It's gorgeous there; between the vibrant colors and the occasional abandoned buffalo skull, you're walking around an O'Keeffe painting. I was there on assignment, shooting a story abut the region's eponymous chile, and why it might possibly be the greatest pepper in the world. So of course I had to sample as many as I could, from warm and sweet to so blisteringly hot they made me shout out in pain.
That moment of embarrassment hasn't steered me away from my new-found love of the New Mexican staple. Over the weekend I tasted the roasted chile in guacamole, queso smothered all over fries, ranch dressing, and scrambled eggs at breakfast. New Mexicans use hatch chiles to top off Frito pies, add a kick to margaritas, and spice up a milkshake (don't miss the version at Sparky's). I brought home tons of powdered dried red chiles and can't wait to put them to work in this red chile and pork stew.
On my way to the airport on my last day in town, I ate at the Church Street Cafe in Albuquerque. The tables are decked out with honey packets, and I didn't get why they were there until the end of the meal, when the server dropped off a pile of hot fluffy sopaipillas. You take a small bite off the corner and fill them with honey. I'll definitely be making sopaipillas this weekend as I reminisce about New Mexico's tongue-numbing peppers and tear-inducing scenery. — Matt Taylor-Gross, staff photographer
Mace is one of my favorite bars in New York City—I love the super-funky but also thoughtful approach to using lesser-known spices in cocktails. So when I heard that Mace's Paris-based bartender-owner Nico de Soto was opening another spot in his hometown, I knew I had to add it to my itinerary. Tucked in the back of the elegant Daroco restaurant, Danico takes a very different approach to design compared to its no-frills New York counterpart, but the two share the same spice-forward ethos. Highlights included an aptly-named Sayonara, Mortherfucker !!!!! [sic] with Japanese whisky and soy sauce; and a delightfully strange mustard-seed–laced Suze number served, naturally, in a mustard pot. — Dan Q. Dao, deputy digital editor