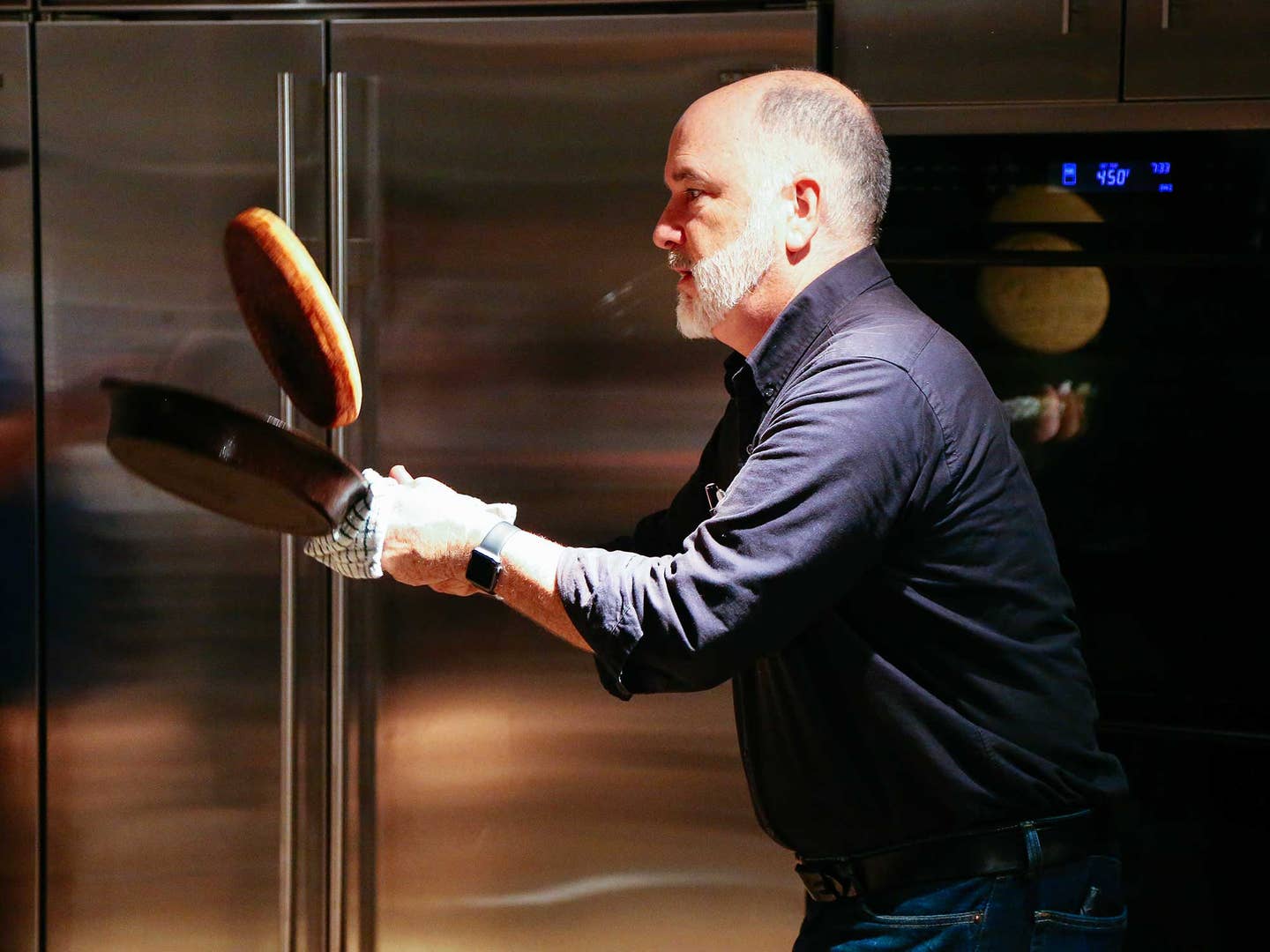 Culture
The Most Important Thing to Remember for Your Holiday Party: Stuff is Going to Go Wrong, and That's Okay
How to learn to stop worrying and accept that the universe doesn't need you to be perfect
When Pableaux Johnson is cooking red beans and rice for 80 people, he expects something to go wrong. And it usually does. His plan? Just let it happen. It's advice we can all take to heart now that holiday entertaining season is officially here.
Cajun cook Pableaux Johnson on a weekly New Orleans tradition that's part meal, part social mixer, and part group therapy
"Something will always go wrong." he says. "My experience with doing these things in a bunch of different restaurants is that no matter how much stuff you have done ahead of time, something will always happen to eat up the extra time you thought you made for yourself." As we were going over the logistics for his Saveur Supper, he mentioned a Plan B and C and D for pretty much every step. Working in a new kitchen in a new city every night results in lots of unexpected incidents. He's forgotten to tell a host restaurant to cook rice, or accidentally burned a batch himself, or showed up at a venue to find not a single available bowl or spoon.
That's why one of his party prep rules is to always make extra cornbread, because, he says, he always burns one. He was right—late into our dinner, one of the kitchen staff opened up a smoky oven to find a puck of charred cornbread adhered to a cast iron skillet. No one—not even Blue Smoke chef Jean-Paul Bourgeois, frying beignets just a couple feet away—noticed until it was too late.
But in the end it all works out. We did have extra cornbread, enough to toast and slather with butter for breakfast the next day. And if you need, you can delay dinner for 20 minutes to make some rice without ruining anything. Or do as he did at one event and speed over to a Chinese takeout restaurant for some of theirs.
"Whatever hits you, he goes on, "if you can just not freak out and say, 'Okay, what are our options right now,' that's what you do. Freaking out is not going to help."