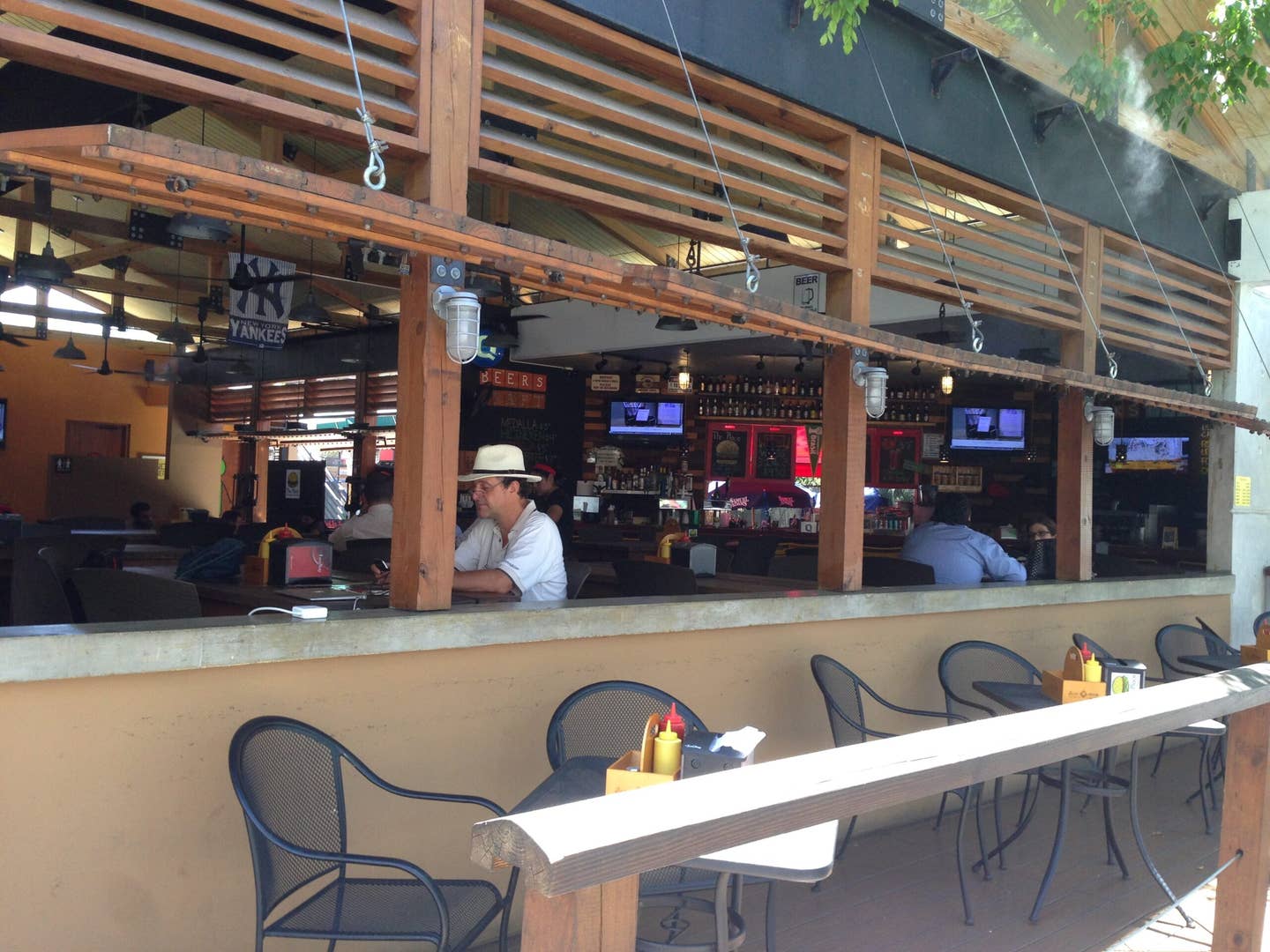 Travel
In Puerto Rico, Put Down the Rum and Drink Some Beer
Four breweries prove that the craft beer scene has drifted onto the island's shores, with serious results
The Piña Colada has long been the national drink of Puerto Rico, the world's largest producer of rum. But there's another refreshing alcoholic beverage on the rise in PR: beer—craft beer, in particular. Puerto Rico's nascent craft beer industry is in part a result of the island's emergence as the Caribbean's unofficial culinary capital, with chefs like Jose Enrique, the island's first James Beard Award finalist in 2015, attracting national attention. "The rise in the craft beer movement goes hand-in-hand with Puerto Rico's culinary growth," says Jorge Castro, proprietor of the Beer Box, a craft beer store in Aguadilla. "Since food here has become more sophisticated, people are starting to taste and appreciate different styles of craft beer." Within the last two years, there's been an explosion of breweries making the most complex, flavorful beers that the island has ever seen, and on October 23-24 the West Beer Fest in Mayaguez on the west coast of the island will showcase these local brewers.
Here are our four favorites:
Barlovento Brewing Company (Manati)
Founders Jose Carlos Gonzalez, Jose Lomeña, and Pedro Garcia have a penchant for using local ingredients. Their recently-released Coffee Stout incorporates beans from a Puerto Rico roaster, El Cafeito. And the island's preferred spirit, rum, plays a role in their process as well—the Galeón 90 Scottish Ale is aged in rum barrels.
Where to sample: In their recently-opened tasting room and cigar bar atop the brewery (25 Paseo del Atenas, Manati, 787-424-5475); at Parcela Gastropub in San Juan (1131 Ashford Ave., San Juan, 787-728-9876).
The copper-colored, malty, and slightly sweet Crash Boat IPA, which was named after a picturesque local beach, is the most popular beer at this modest brewery, Reflecting Puerto Rico's Old World meets New World vibe, it blends hops from the Britain and the United States. Boquerón produces ten styles of beer, including a a sweetly dry Honey IPA that incorporates wildflower honey from the municipality of Añasco.
Where to sample: 5to Elemento Gastropub (148 Calle Estacion, Cabo Rojo, 787-255-2333) is conveniently located just next door to the brewery. In San Juan, enjoy it in the beer garden at The Place (1368 Ashford Ave., San Juan, 787-998-4209).
Though it sounds a bit obscene, FOK, which will grow its production from 375 gallons per week to 1500, is actually an acronym for "Fresh Of Keg." Founder Greg Santiago is fond of naming his beers in the same nomenclature as software programs: Version 1.1 is made with honey from Jauco and orange peel from Lares.
Where to sample: Four Points Sheraton in Caguas (500 Alhambra En Granada Blvd., Caguas, 787-653-1111) offers FOK beer pairing dinners; in San Juan, enjoy it in the Old City's Taberna Lupulo (151 Calle San Sebastian, San Juan, 787-721-1542).
Señorial, operated by cousins Armando and Luis Rodriguez, only makes three beers: El Vigia, a pale, nutty ale; Colora, a fruity, citrusy, wheat beer; and a creamy oatmeal stout, Señora de la Noche. For a hair-of-the-dog breakfast, the cousins Rodriguez like to pair the Señora de la Noche with domplines, a fried dough native to Ponce.
Where to sample: Taska Gau, Ponce's favorite beer bar (21 Calle Mayor, Ponce, 939-644-0312); Rincon Brewing Co., which offers flights of local beer along with food pairings (15 Calle Muñoz Rivera, Rincon, 787-823-2538).
Kathleen Squires is a food and travel writer based in New York City. She is also the co-producer of the upcoming documentary America's First Foodie: The Incredible Life of James Beard.