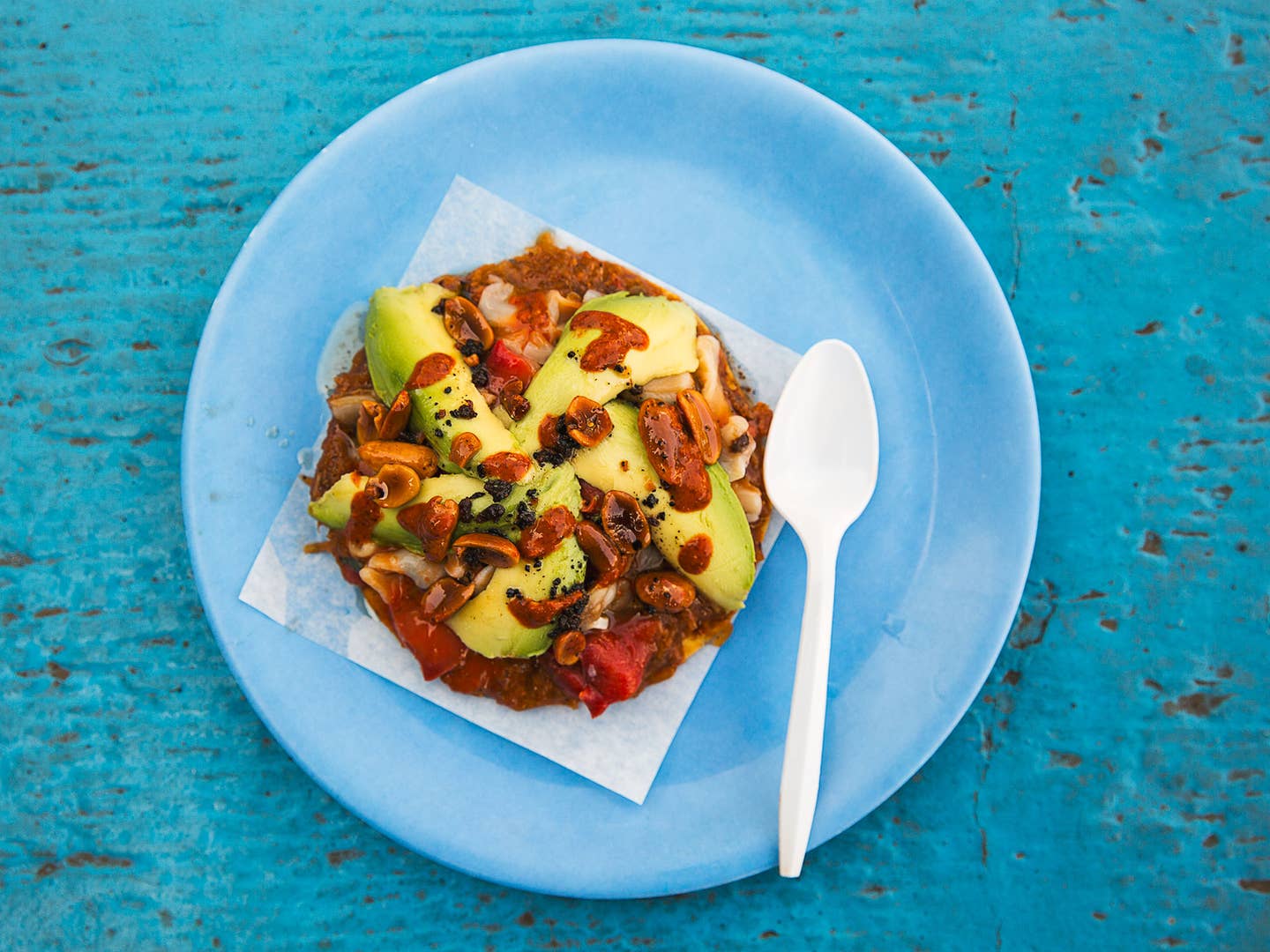 Travel
Meet Mexico's Queen of Ceviche
Sabina Bandera of Ensenada's La Guerrerense has been a seafood star for over 40 years
Ensenada, a shipping city on the Pacific side of Baja California, is home to the best ceviche you'll ever eat. A cold, snappy current runs down its coast straight from Alaska, bringing with it plenty of fish that arrives at markets in pristine condition.
As you make your way downtown, you'll see carts all over selling fish, shrimp, and octopus on the street, but the local favorite is La Guerrerense, owned and operated by Sabina Bandera and her husband for over 40 years.
Sabina grew up inland, and first visited Ensenada—her husband's hometown—on her honeymoon, and never left. Raised on cattle and corn, the city's abundant seafood was a new thrill for her. Over the years, her ceviche became a local legend, but in 2012 she reached international street food celebrity status thanks to a visit from Anthony Bourdain, who called her seafood some of "the best in the world."
I joined Bryan Noury, chef of the soon-to-open La Piscine at the Hotel Americano in New York, on a trip to meet Sabina and learn the secrets of her famed ceviche tostadas. Noury, who grew up slurping clam chowder and cracking buttered lobster in New England, is collaborating with Sabina for a one-night-only event in New York on the roof of the Hotel Americano tomorrow, September 15th], to celebrate Ensenada's beloved ceviche and its reigning queen. If you can't make it tomorrow—or book a trip to Sabina's digs in Mexico—the night's menu will carry through the end of October.