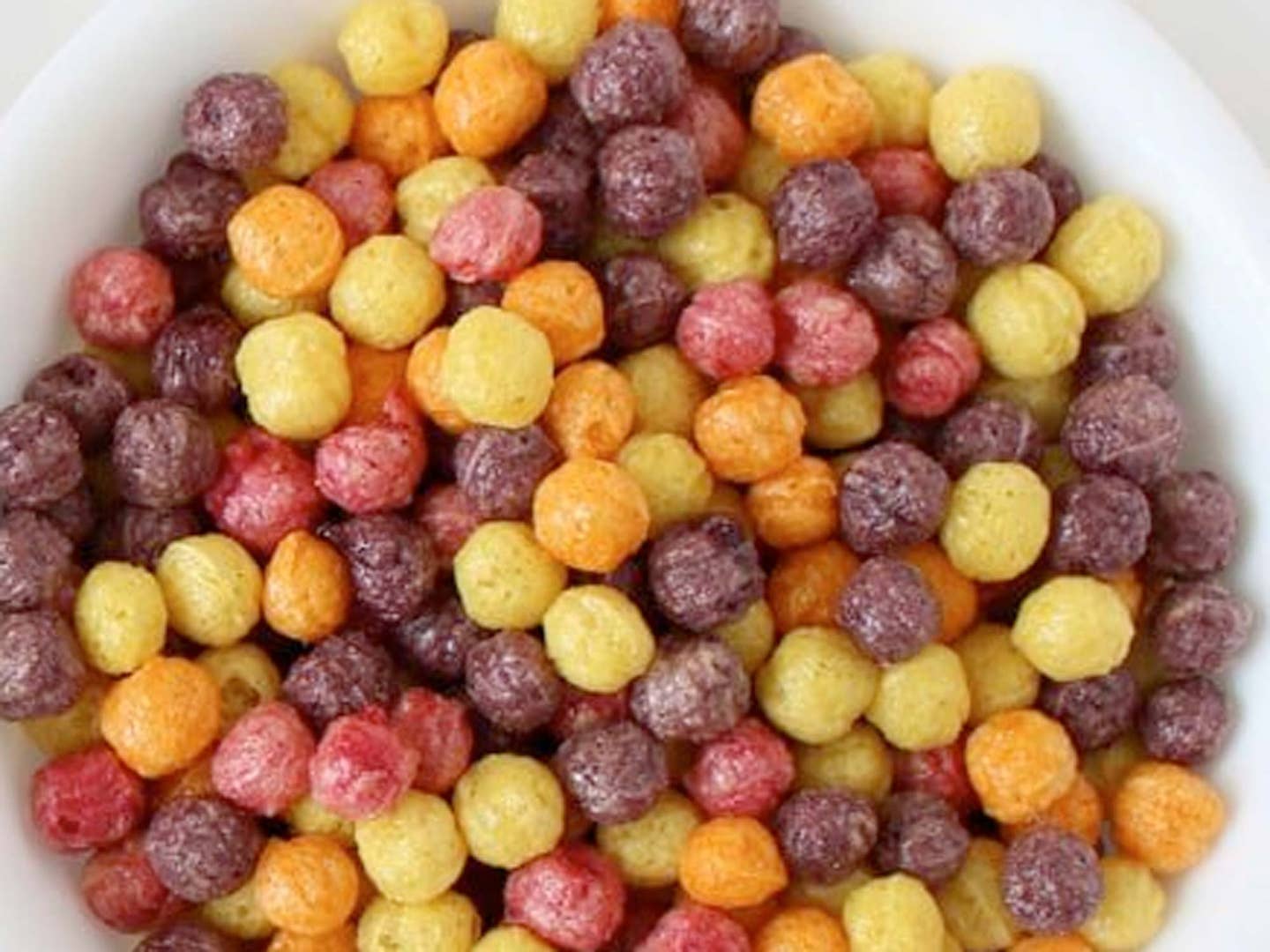 Culture
New Trix All Natural Colors Are Here to Ruin Your Childhood Breakfast
Silly rabbit, Trix are for kids…who want technicolor cereal
In an effort to remove all artificial flavors and colors from its cereals, the U.S.-based food giant has changed the formerly rainbow-colored breakfast cereal to a dull mix of yellows and maroons. This shouldn't really come as a surprise, as companies across the nation have been taking initiatives to remove dyes and artificial flavorings from their food due to popular but yet-to-be-substantiated claims that such dyes cause adverse health effects. (Check out Yellow 5 and childhood hyperactivity). But people are still outraged that their favorite, slightly-radioactive looking cereal has been transformed into a boring blend of wheat spheres that could pass for health food.
For all of the backlash, General Mills seems unfazed. The company tweeted out this graphic in response, touting that half of their products no longer contain artificial flavors, colors, or preservatives.
Clearly, the color change hasn't sat well among Trix fans. In the middle of the gluten-free revolution, General Mills probably expected a slightly better reaction to the breakfast treat's health-minded makeover. Unfortunately for them, it seems like they'll just have to ride this one out and hope the internet stops milking it.