You Can Now Get a Box of Marshmallow-Only Lucky Charms
The answer to your childhood prayers is finally here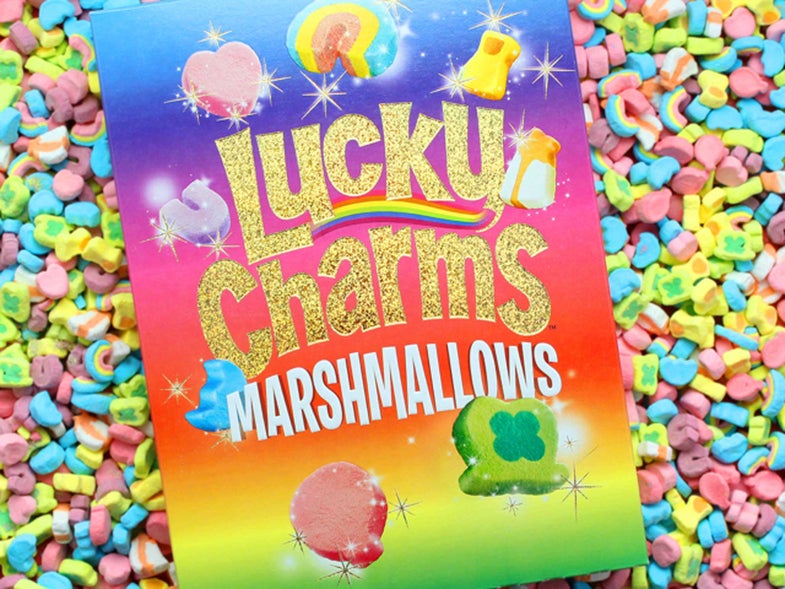 Marshmallow lovers, it's your lucky day. General Mills announced yesterday that it will be releasing 10,000 boxes of marshmallow-only Lucky Charms. According to the Star Tribune, consumers will be eligible to win one of the boxes of sweets in an on-the-box sweepstakes. Shoppers can purchase a specially-marked box of Lucky Charms and check the inside panel for a code that can be entered online to see if they've won one of the oat-free boxes.
Cereal fans have waited a long time for a chance to get their hands on one of these coveted boxes. The last time General Mills released a marshmallow-only box of Lucky Charms was two years ago—and that time they only released ten boxes. The promotion is set to begin this month, and run all the way through December. Simply redeem a winning code and receive a free novelty box in the mail a few weeks later.
And if you're still hungry for some marshmallow-based snacks, may we suggest trying to make your own? Fluffernutter hot cocoa is waiting for you on a cool summer night.
h/t Star Tribune