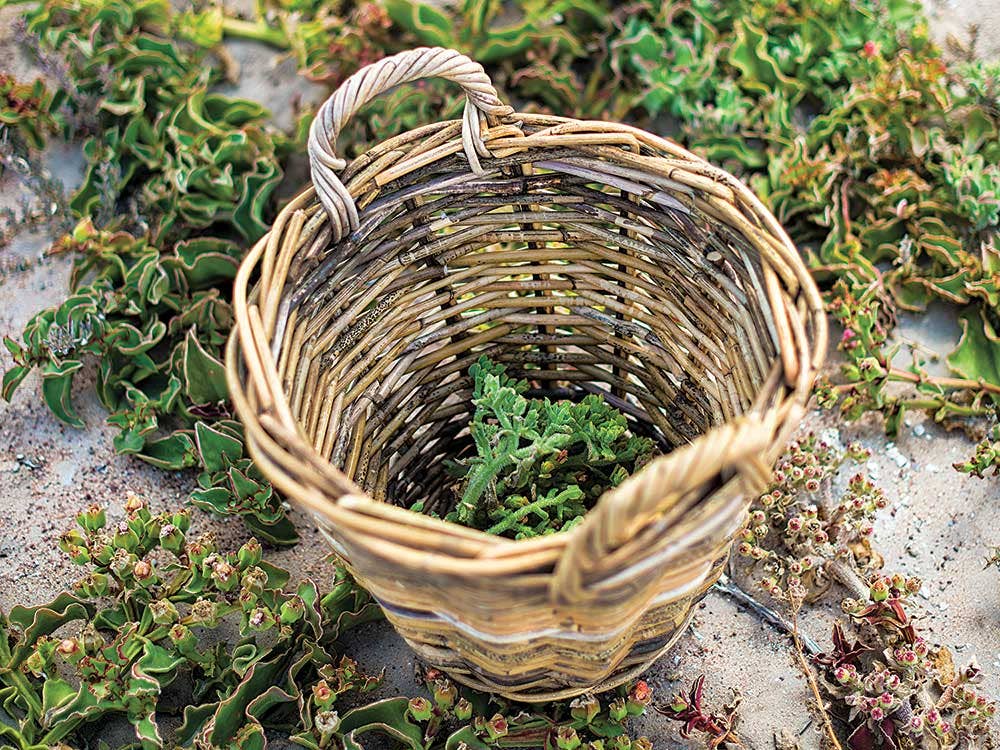 Travel
Meals at this South African Restaurant are Foraged in the Dunes of the Cape
Wolfgat, two hours north of Cape Town, takes an uncompromising approach
Nine years ago, Kobus van der Merwe quit his job at a Cape Town food magazine to help his parents run a casual eatery in Paternoster, a small beachfront town about two hours' drive north of the capital. Cooking every day and exploring with botanist and horticulturalist friends, he became convinced that the bounty of the region justified something more.
Last year, he opened Wolfgat, a tiny restaurant in a 130-year-old fisherman's shack. Here, he serves a seven-course menu dependent entirely on the strandveld, an Afrikaans word for where the ocean meets terra firma on the Cape. Together with a staff of six locals. ("There's no hierarchy here; we all serve, clean, and cook.") Van der Merwe prepares salt-rich stems and leaves of  bushes in the dunes foraged before dawn, lamb and beans grown just inland, and fish drawn up from the Atlantic.
One morning will bring split-fan kelp, sea lettuce, and spiny urchins plucked from rock pools. On another, van der Merwe brings in samphire, a succulent—"poor man's asparagus"—that thrives in the driest salt pans. In summer, when some species like sour figs grow in abundance, the team assembles a tidy science lab of pickles.
After the day's forage is stored, a fisherman arrives on a wooden trawler. The team prepares tjokka, a local squid more often used for bait. Van der Merwe's signature dish is his simplest: bread served with a pan of sizzling butter in which bokkoms—pieces of salted, sun-dried fish popular in these parts—have been fried.
"We pick only species that grow abundantly and weedily, and take only shoots or leaves, leaving the plant and roots intact," he says. On a plot nearby, he has begun to ­cultivate much of what he now forages for, with the goal of relieving pressure on the environment. Van der Merwe has a vision of replacing dusty fields of failed foreign crops with strandveld plants that he knows will flourish.
Sustainability is not an abstract concept here. While Cape Town's drought made headlines last summer, Paternoster, he says, has been dealing with water shortages for much longer. Lining up for water from a truck isn't a shock anymore. He starts his water-saving efforts each morning by rinsing the sandy, foraged pickings in tide-pool water. Wineglasses aren't changed, and most courses are eaten by hand, reducing the need to wash silverware. "This has made me more conscious of the way water is used in the restaurant," he says. "It's not infinite."