Travel
The Origin and Art of Japanese Rice
The history, types, and applications of Japan's most essential ingredient.
Serves

serves 4

Cook

23 hours 30 minutes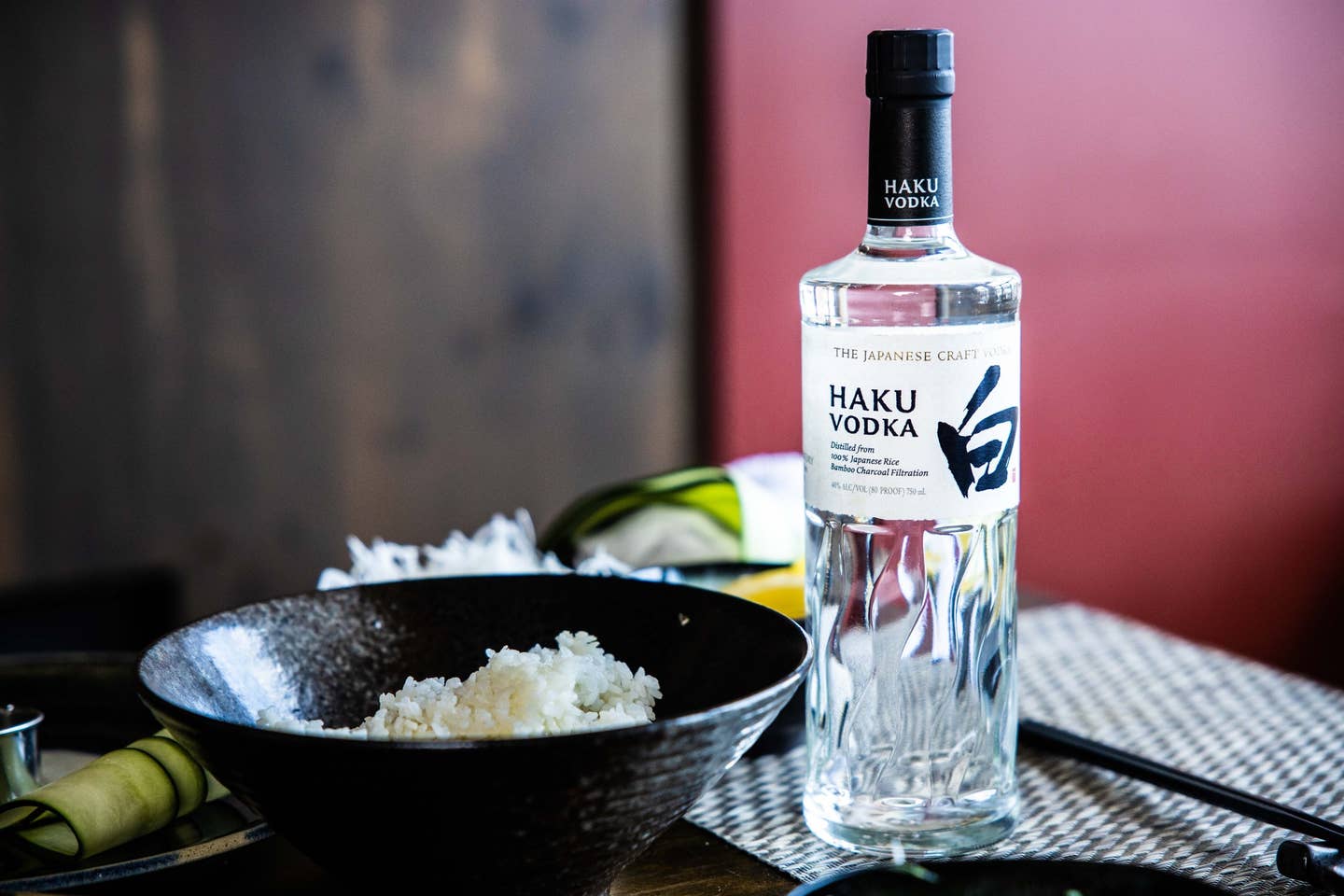 Ingredients
½ cups Suntory Haku Vodka
½ cups mirin
1 cup white miso
¼ cups organic honey
2 tbsp. yuzu extract
Four 4-oz. sea bass fillets, with skin
One 5-in. square piece of kombu
2 cups steamed white rice, for serving
Instructions
Step 1
In a medium bowl, stir together the Suntory Haku Vodka and mirin. To a second medium bowl, add the miso, then, slowly drizzle in the vodka-and-mirin mixture a little at a time while stirring to create a smooth paste. Stir in the honey and yuzu extract.
Step 2
Pat the fish dry, then transfer to the bowl of marinade and turn the fillets a few times to generously coat. Transfer to a wide container, lay the kombu over the fish, and cover tightly with plastic wrap or a lid. Transfer to the fridge and marinate for at least 2 and up to 3 days.
Step 3
When you are ready to cook the fish, preheat the oven to 350°F.
Step 4
Remove the fish from the container and wipe away any excess marinade. Arrange the fillets skin-side down on a large rimmed baking sheet, then transfer to the oven and bake until just cooked through, 8–10 minutes. Serve hot, with steamed white rice.
Enjoy Responsibly. Haku® Vodka, 40% Alc./Vol., ©2021 Beam Suntory Import Co., Chicago, IL.