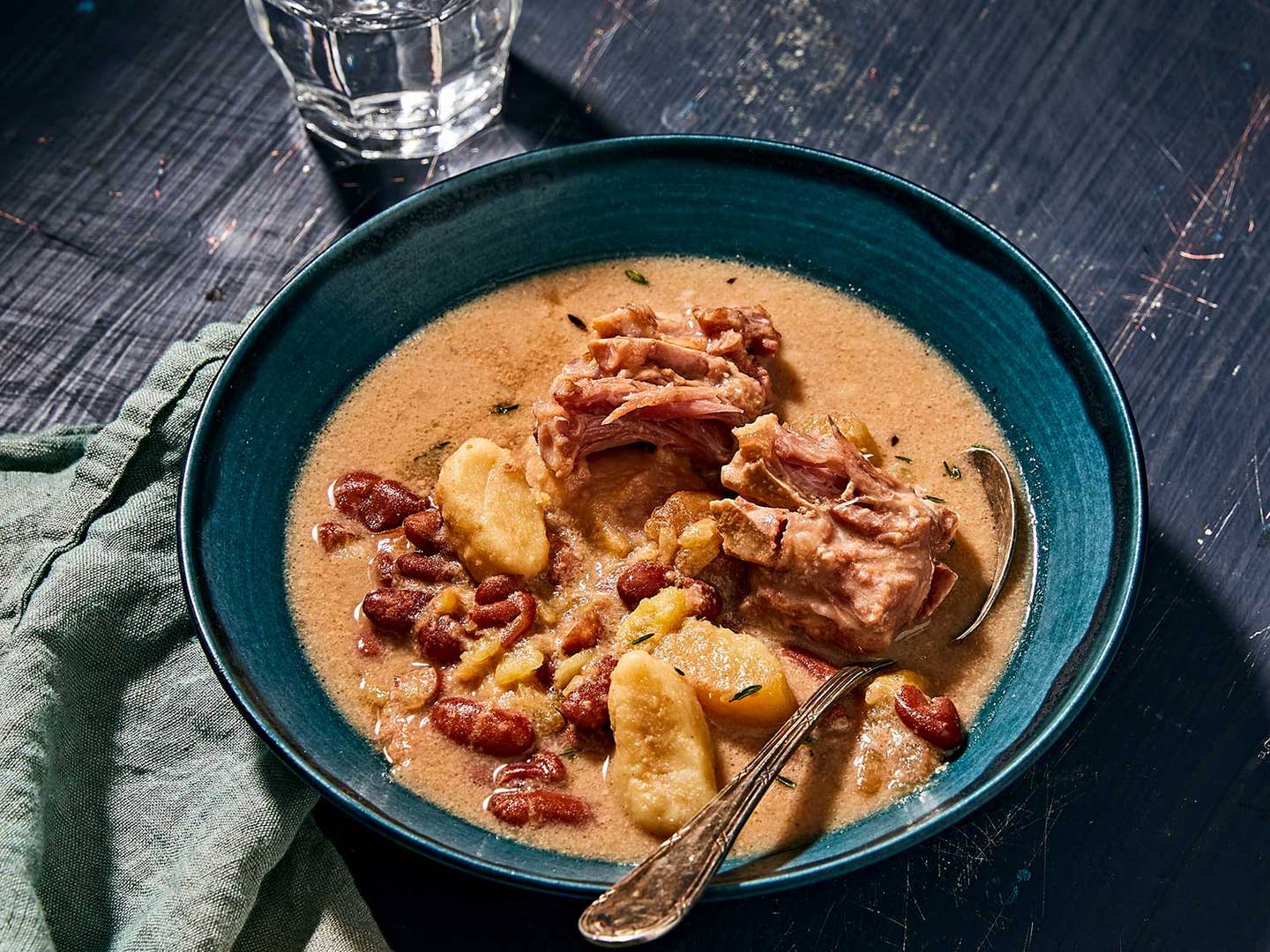 Culture
A Hearty (Caribbean!) Soup to Get You Through The Winter
In the British Virgin Islands, Peas Soup is Serious Business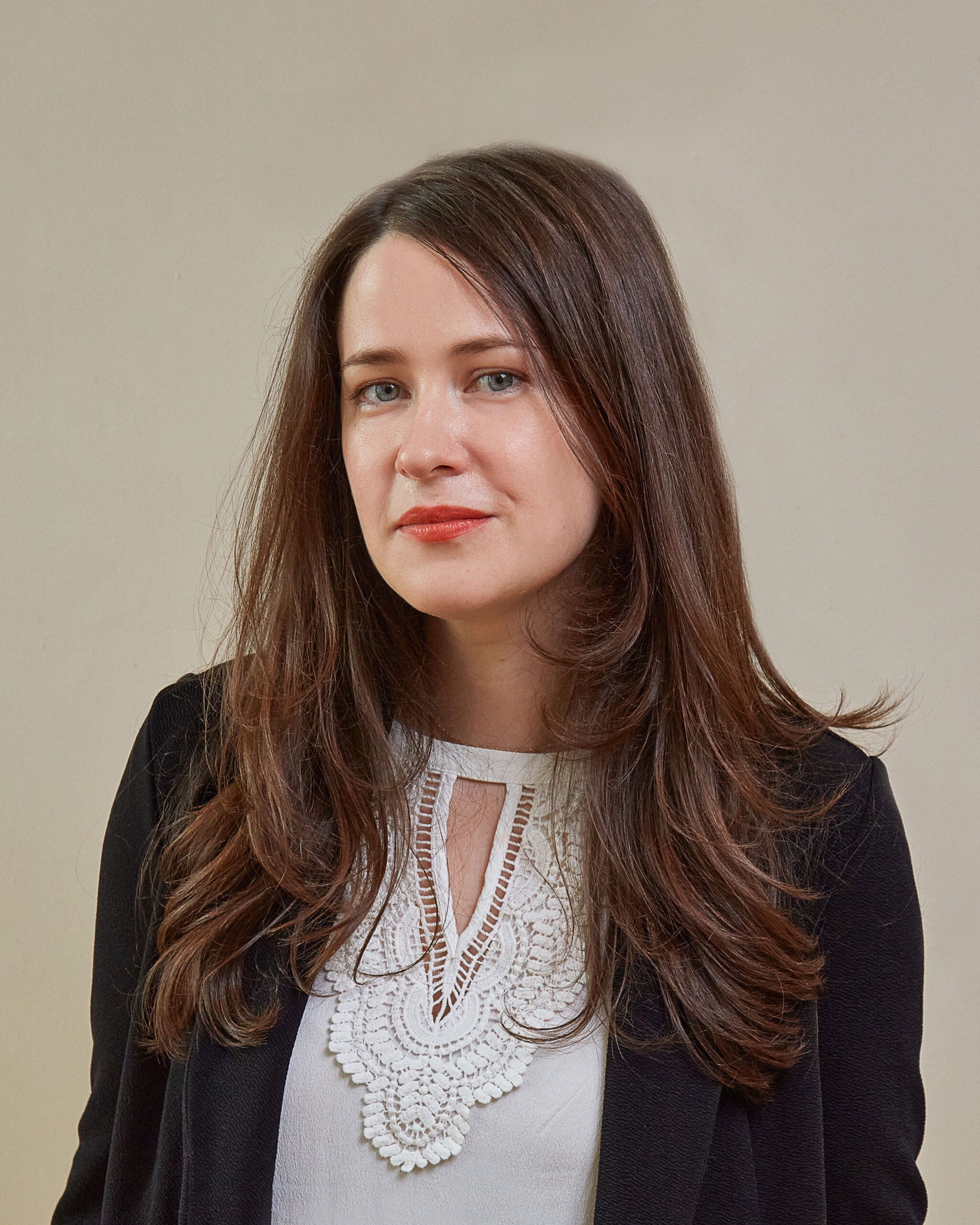 ---
Last fall, during the Virgin Islands Culture and Heritage Week—a festival where locals don garb printed in the region's flora and fauna, children enjoy traditional games and storytelling, and a food fair highlights beloved regional specialties—a handful of cooks dressed up their entry to the Best BVI Peas Soup competition with the addition of carrots. This heretical move immediately drew ire and outrage from the local news media. "You might think it's simple and it's silly," talk radio host Claude O. Skelton-Cline mused, "but if you're celebrating Virgin Islands culture and you have a contest for peas soup... the peas soup should not have carrots!...Am I the only joker around here who understands that?""
While the dogmatic approach to soup cookery may seem extreme, Skelton-Cline's argument highlights a strong conviction to preserve the local formula. "Next time, when we are celebrating the culinary delights of a particular jurisdiction," he explained, "it needs to reflect in earnest that jurisdiction." Needless to say, Team Carrot did not take home the trophy.
Actually, BVI peas soup is not made from peas at all—at least not what most Americans think of as peas. Throughout much of the Caribbean, beans are often referred to as "peas"; they're both legumes, after all. The base legume of this particular soup is dried red kidney beans which lend a faint ruddiness to their thick broth. A small amount of salted meat—typically pigs' tails or knuckles, but also turkey necks or beef—is also essential. The preserved tough cuts lend the base a silky and savory collagen richness
Though the heavy soup may not be what first comes to mind when we think of "beach food," it is, in fact, an old and truly local recipe enjoyed across the dozens of picturesque islands of the Caribbean British territory. Made from inexpensive and nonperishable ingredients easily grown or procured there, it has the stick-to-your-ribs heft meant to sustain hardworking diners on a lean budget. The rich, porky broth, filled with chunks of pigs' tails, starts out as the familiar combination of beans cooked with salted meat. The addition of sweet potatoes and simple cornmeal dumplings, flavored with condensed milk and a generous scoop of brown sugar, makes for a restorative meal just as welcome in snowy New York City as it is on sunny Anegada or Jost Van Dyke.
Chef Tonya Malone-Smith, a Tortola-based chef who teaches in the culinary program at the Virgin Islands School of Technical Study (and also coaches the BVI National Culinary Team), serves a staunchly traditional version of the dish. Malone-Smith's ties to the BVI culinary world run deep. Her grandmother cooked at the governor's house. Her aunt, Mariette Fahie, owned and operated a beloved restaurant on Tortola called Marie's which specialized in local dishes such as stewed whelk, conch, corned pork, fungi and fish, and, of course, peas soup.
Malone-Smith explains that each region has its own distinct recipe. In the nearby US Virgin Islands, they leave out the key flavorings used to finish the soup in the BVI—the condensed milk and brown sugar. Further west, cooks in Jamaica make another variation, but they too omit the sugar and dairy, instead adding a kick of spice with local pimento (allspice) and fiery scotch bonnet chiles, and, occasionally, fresh beef. When visitors to the BVI order the local version, the sweetness can come as a bit of a shock, so some of the islands' eateries have taken to under-seasoning the dish and serving additional sugar on the side. When making it at home, you can customize this to your liking, of course. Just don't add carrots.
Our BVI peas soup is based on Chef Tonya Malone-Smith's very traditional recipe.
The first surprise to those not familiar with Caribbean cuisine is that the peas in BVI "peas" soup are actually, in fact, beans. Soak the pink or red kidney beans overnight to cut down on the cooking time.
Salted pigs' tails are the most traditional meat used in BVI-style peas soup, though ham hocks, salted beef, and salted turkey necks are occasionally used in their place. The tails lend plenty of porky flavor to the broth, along with a soothing collagen richness.
The salted meat (much like salt cod) should also be soaked overnight in plenty of fresh, cold water to draw out some of its salinity. Find pigs' tails in Caribbean markets and butchers, or substitute a few chunks of salt pork.
(Smoked pigs' tails—not the brined version called salted pigs' tails—are more widely available in the American South and are a delicious, if nontraditional, substitute.)
Pigs' tails are sold with their skin on and are made up of more cartilage, bone, and connective tissue than meat. To best draw out their flavor and break them down to create a silky, rich broth, as well as to give you more control over the salt level in your finished soup, Malone-Smith suggests cooking them separately in a pressure cooker or Instant Pot.
Meanwhile, get your beans started in a large pot along with a few white-fleshed sweet potatoes, onion, garlic, and thyme. When the tails are tender, add them to the beans, along with enough of their salty cooking cooking liquid to season to taste.
A handful of dumplings made of flour and cornmeal provide bulk and chew to traditional peas soup. Prepare a simple dough as the beans cook, roll it out to a fat snake, then cut it into bite-sized pieces. This step can also be done ahead of time. Freeze the raw dumplings in a single layer, then store them in large, zip-top freezer bags for up to a month before using.
Finish with milk, sugar, and dumplings
While other islands in the Caribbean serve similar versions of peas soup, there are two finishing touches that set the British Virgin Island recipe apart: Cane sugar (Malone-Smith likes the molasses flavor of dark brown sugar) and condensed milk. The sweetness often catches visitors off guard, so first-timers would be wise to start with only half of the sugar. Err on the side of underseasoning and offer more tableside to sweeten your bowl to taste.