Former Assistant Editor Catherine Tillman Whalen on the Highs and Lows of a Saveur Apprenticeship
What do you do when you devour your boss's brownie stash?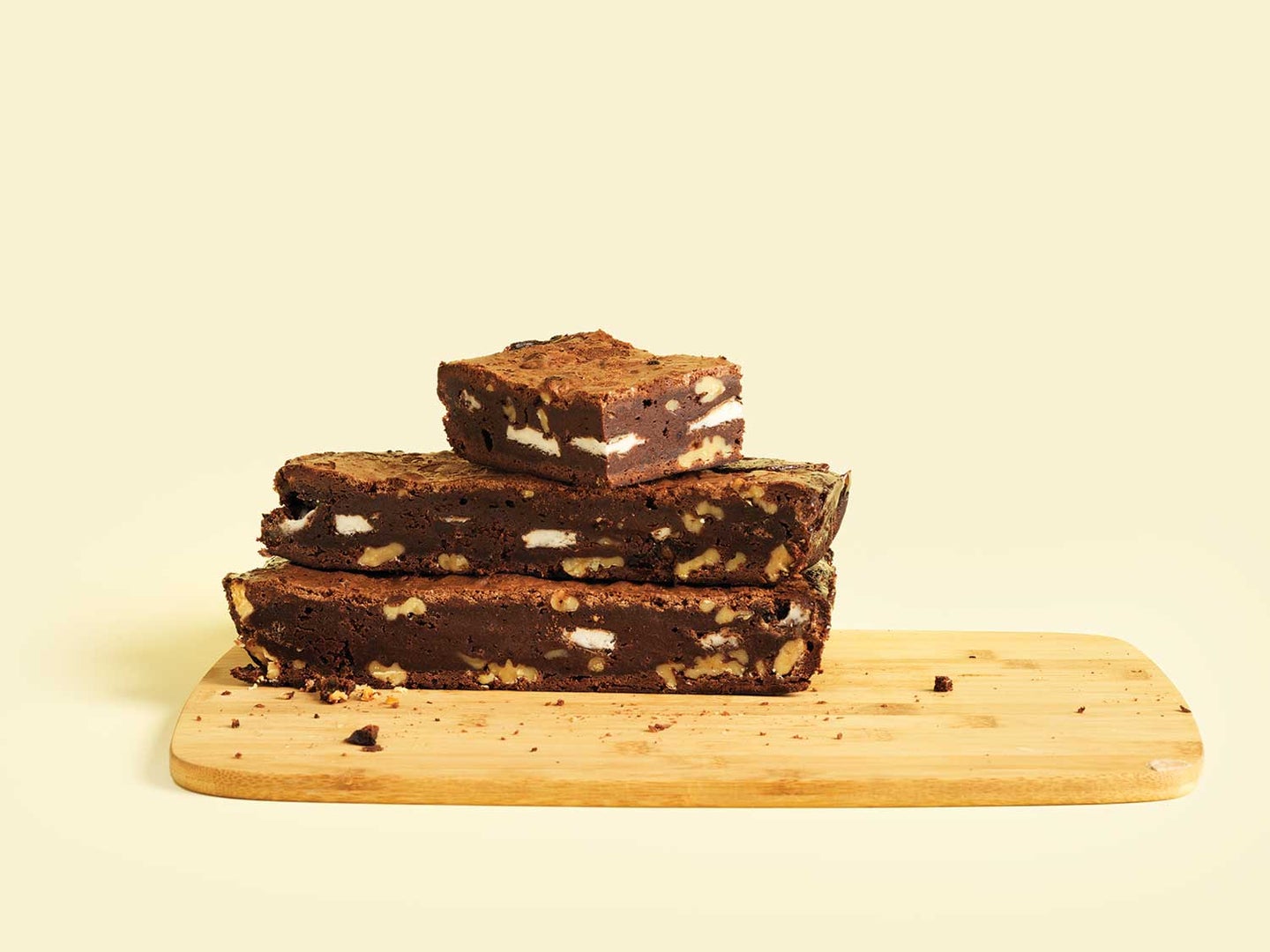 This story is part of our 25th Anniversary extravaganza, a celebration of the magazine's first quarter century. For more essays from former Saveur staffers, click here.
Saveur in the mid-1990s. It could be a bit of a roller coaster for anyone low on the totem pole (me). Yes, I looked on as Paula Wolfert made couscous on our conference room floor. And I did indeed share a car home from the James Beard House with Jacques Pépin. I also put my Cordon Bleu education to work fetching lunches, filing contracts, and accepting many a mission impossible, like: "Could you get my leather satchel repaired before I leave for Italy in an hour?" Neighborhood dry cleaner, $20 bribe. I thrived on this sort of challenge. Then again, Colman Andrews, the editor who departed with a bag as good as new, let me watch over his shoulder while he finessed my copy—a master class in both writing and editing.
One night, as I attempted to organize food editor Christopher Hirsheimer's office, I stumbled upon a box of brownies from Maida Heatter, the woman Saveur had crowned "the Queen of Cake." I took a brownie…then two…gently rearranging the contents to cover my piggery. By the time I'd whipped Christo's office into shape—oh my god!—the Maida Heatter brownie stash was damn-near depleted. Heart pounding, I shoved the box in a corner, prayed that my crime would go undetected, and awaited the inevitable fall-out. Luckily, Christo was too busy or, more likely, too kind to notice. (Make the brownies yourself and you'll understand exactly how I got myself in this predicament.)